Rate Now
Share Your Experience
Have you seen Dr. Carla Chiapella?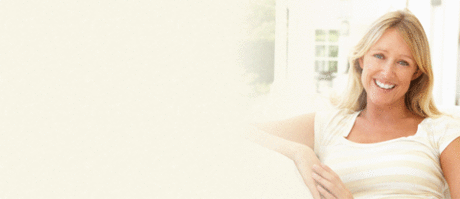 Hysterectomy
Learn about why this procedure is performed, who gets it done, and the different types of surgeries available.
36 Ratings with 12 Comments
1.0 Rating
December 30th, 2015
worst doctor in the world
1.0 Rating
April 10th, 2015
Seemed to be bothered
At first Dr. Chiapella Seemed to be very attentive with my issues however the last couple of visits reflected someone that I didn't think she was. I was very much put off by her cutting off my sentences and being in a hurry. I felt like I was bothering her, not as a patient like I should have been treated.
5.0 Rating
March 13th, 2015
Friendly and Professional
I was very comfortable with my visit to see Dr. Chiapella. She and her staff were very friendly and professional. She took the time to listen, ask questions and explain the medical terminology and how my medication would act, including side effects. I would not hesitate to go back for another visit, if necessary, and would recommend her to anyone contemplating a trip to see a Urologist.
2.3 Rating
August 6th, 2014
Her staff seemed extremely busy and overworked but had smiles on their faces when it came to patient interaction. As for myself, I didn't care for her attitude when it came to explaining what my results were and how it would affect me. She really seemed to talk down to me as if I had a learning disability, in all actuality I hold a masters degree. She also seemed to have an underlying anger and was rather rude to me when I attempted to ask further questions about my condition.
1.0 Rating
August 4th, 2014
5.0 Rating
July 8th, 2014
recent visit
Dr. C was most accomodating. Her office was unique and comfortable, unlike the 'cold sterility' of typical physician/surgeon offices. Her receptionist was helpful and afforded a timely visit. She took her time and gathered all appropriate medical information. Her office nurse was friendly and gentle. An in-office procedure was performed, and there was absolutely NO DISCOMFORT WHATSOEVER (during and after). She spent time explaining all findings after the procedure. I left feeling very satisfied with the results.
1.0 Rating
February 20th, 2013
Poor bedside manner. Not very nice.
I had kidney stones and my primary doctor referred me to this doctor for further treatment. She was anything but nice. After having complications I was admitted to the hospital. The doctors visits to me always seemed cold, callous and unfeeling. She always seemed to be in a hurry and offered little in the way of assistance in answering my questions. Do yourself a favor and look elsewhere for a specialist.
1.0 Rating
December 2nd, 2012
Rude And Pushy Doctor
Last year I saw this doctor for kidney stones that I had to go to the ER for. I ended up having to have surgery and was admitted into the hospital for a few days and recovered from the issue. I initially saw another doctor on staff at LVHN due to Chiapella being on vacation at the time. My dealings with her happened post hospital as a follow up appointment at her office. Office staff seemed overworked and because of it did not have adequate time to speak to me fully. Doctor Chiapella was rude. She cut me off in mid sentence attempting to finish what I was attempting to explain to her. As she was leaving the examination romm I told her I had one more question, she replied "" Make it quick "" with an annoyed look on her face. I will never return to this pitiful excuse for a medical professional.
1.0 Rating
July 18th, 2011
Rude
I saw this doctor because my primary was only able to find one local female urologist (as I had requested) to refer me to. The first appointment was awkward as she doesn't seem very friendly at all. I had already had a CT and an Ultrasound showing that I had hydronephrosis of my right kidney and ureter which was ordered by my primary. I told her I didn't feel the pain as much anymore so she told me just to go get another ultrasound in a month. When I did, the ultrasound tech told me that it had gotten much worse than last time and wanted to call my doctor prior to leaving the facility. She wasn't available. I left and called the office. Dr. Chiapella was in surgery so I left a message for her. At this point I was scared and didn't know what to do. Could I drink fluid? Is this an emergency? Am I risking losing my kidney by waiting until the next day? After a few hours I still did not get a call back so I called the office again. Later that evening she finally called me back. "Who is this and why are you calling me? I don't talk to people who don't have appointments. You need to schedule an appointment." RUDE. Later that evening she called me back after seeing my results in the database and then wanted me to come in the next morning. At first I agreed but then decided that this situation was scary enough. I didn't need a nasty doctor to make it worse. I didn't want to be afraid to ask questions. I went back to my primary and got another referral to a urologist I am now happy with.
5.0 Rating
December 31st, 2009
Simply an Outstanding Doctor
3.7 Rating
September 15th, 2008
5.0 Rating
August 12th, 2008
goes above and beyond!