Rate Now
Share Your Experience
Have you seen Dr. Carla Neal-Haley?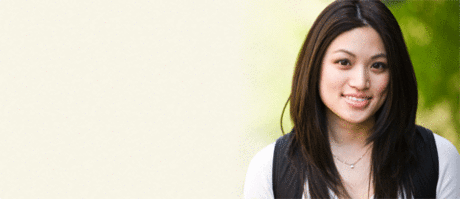 Birth Control
Get the facts about birth control so you can decide which type is right for you.
56 Ratings with 12 Comments
5.0 Rating
January 8th, 2016
1.0 Rating
November 23rd, 2015
polite but inept
If you get prescriptions from this doctor, verify their correctness yourself. My last visit left me with a prescription with dosage information that was off by a factor of four (fortunately the pharmacist caught it), and this was the second prescription error in two years. Now that the office offers its own LabCorp services, suddenly every ailment requires a blood test. I gave an extra star to "Value" because they occasionally forget to charge co-pay. They are, however, polite. When she was fixing her last prescription mistake, Neal-Haley was effusively apologetic.
5.0 Rating
November 13th, 2015
1.0 Rating
January 3rd, 2014
Staff is unhelpful and office quarters are not very clean. I was never seen by the doctor, but rather by a rude, uneducated "student" who offered me unsound, out of date medical advice for my newborn. I was told I'd receive a call back with lab results and did not receive a call back. When I called back a week later (it was during holidays) I asked for the lab results and was once again told I'd receive a call back and never got one.
5.0 Rating
April 2nd, 2013
Patient
1.0 Rating
May 18th, 2012
Dangerous mistakes!!!!
I have been going to this Dr. for several years. I have been on a beta blocker for my B.P and it has been high for the past year. When my bp spiked really high I ended up un the emergency room, where ekg and blood work were done. This was sent to my Dr., She said she was adding a beta blocker. I told her I thought I was already on a beta blocker and she said no it wasnt and gave me samples of the new beta blocker. Later my heart rate dropped to 40 and the pharmacist was shocked because my old meds were indeed beta blockers and adding this new one created a dangerous condition. I called and informed her office of this mistake, and they told me to stop the new meds and if the heart rate was that low in an hour to go to the emergency room. That was the last I have heard from them. No follow up at ALL.I switched to a new dr. and she took one look at the blood work and the bp readings for the last several days and told me I had dangerously low potassium levels and was borderline diabetic. She removed me from all bp meds since she felt I was not suffering from hypertension at all. She started me on potassium and an anti anxiety. My BP quickly dropped into normal range.
1.0 Rating
January 13th, 2012
Terrible experience
I decided to go to this doctor after moving to Smyrna and finding her close to my new home. During my initial appointment with her to get her introduced to my child, she did not even show up, even after I had confirmed that we would be meeting with the Dr Carla Neal-Haley. Instead a nurse practitioner came to see us. After this meeting, I called in with a question about difficulty that my toddler was having with a prescribed medication. I was told by the receptionist that the doctor would call me back. Three days later, no response back from their office. When I called back about this, I was told that a message had indeed been left for the doctor but that she hadn't gotten to it yet. Wow. Needless to say, we're sticking with our original pediatrician's office, even if they are a 10 mile drive away.
3.7 Rating
November 19th, 2011
Dr is great- front desk and PA are difficult.
I have been with Dr. Neal-Haley for 4 years now and she has always been phenomenal. I just wish her front office staff and PA were equally as profound. I feel as though her PA (Christine) would prefer never to see a patient unless you had very serious physical injuries. Mental, neurological, anxiety, sleep and related- I feel, she couldn't care less about. I felt as though my issues were unwelcome, frowned upon and FAKE. If she doesn't see the ailment- don't expect a supportive and caring diagnosis. Only Dr. Neal-Haley will give you that courtesy. Christine actually undermined the Dr once and refused to give me a RX that Neal -Haley prescribed! What is that about?In regards to the receptionist and front office staff: they have not mastered professional tone, mannerism, msg receiving/ sending etc. I've been hung up on by a young male receptionist, the same receptionist failed to give two msgs to the Dr which resulted me to drive over an hour to end up at the office where all i recieved was an Oops, Oh Well and an wimpy apology. Seriously? Unbelievable how poor the front desk staff are.I have already decides that despite how wonderful DR. Neal- Haley is, her staff out ways her and makes seeing her too difficult. My advice: only go when physically injured/ sick or for pediatrics.
3.7 Rating
October 18th, 2011
Good Doctors..HORRIBLE STAFF
First off I want to say that Dr. Haley & Dr. Christine are good doctors, they know their stuff. But you are only as good as the people around you. The staff is very unprofessional and the spanish girl they have upfront needs to be fired. I know it's a recession but she doesn't deserve a job. It's sad that these ladies are in control of peoples health. I had an allergy test done and I had to keep calling back for the results that had been in for a week and the lady had an attitude with me. Last but not least I had to get blood work done and they gave me the wrong test so now I have to give blood all over again for the right test!! Now Like I said before the doctors I do like, but because of the staff I'm looking for another care provider.
5.0 Rating
September 11th, 2009
GREAT DOC and NP!
3.7 Rating
April 28th, 2009
Quality of care complaint with BCBS