Rate Now
Share Your Experience
Have you seen Dr. Carlos Borge?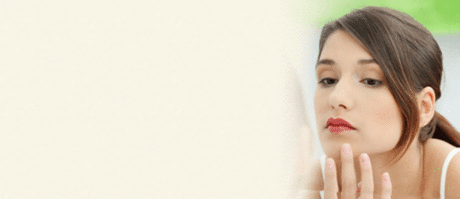 Acne
Get the important facts about acne, including the different types and what causes it.
30 Ratings with 12 Comments
1.0 Rating
May 5th, 2017
not returning calls
5.0 Rating
January 15th, 2016
Dr. Carlos is th Best
I've been a patient for15 years. Dr. Borge dramatically improved my life. Periodically, at different times of my life in the past, I spent a couple of years working with one therapist or another in Saraasota and world-class cities up North. Each time the therapist got me through the crisis at hand, but did't help long term. Dr. Borge, on the contrary, chaged my outlook, emotional reactions, peacefulness and acceptance of my life, so life is not only bearable, but content. I have the utmost confidence and respect for Dr. Borge. He closely monitors progtess of medications and changes so I'm feeling my best and the meds are suitable for me. I can't thank him enough and don't know what I would do without him.
2.0 Rating
April 17th, 2015
Dr Borge is very nice and professional in person, his office is nice, but I was misdiagnosed with a mental condition when I had a physical condition and put on multiple medications I did not need which disabled me for years. This happened to my friend with him as well. I think it's a psychiatry problem moreso than an individual prescriber problem.
5.0 Rating
July 23rd, 2014
Excellent Care, Best in Sarasota
1.0 Rating
July 16th, 2014
Toxic meds
He is very persuasive... He is a bit drug happy. He had me on toxic levels of lithium and never bothered to check my blood. I ended up going to my GP because I felt so sick. My GP did a blood test and with the results told me to stop the medication immediately as my levels were so high. Dr. Borge kept saying it was all in my head, all of my physical symptoms. He just wanted to give me more medication and more medication... I am very glad I stopped seeing him. Though he can be kind and supportive.... Something about his methods are just not right. All he does is prescribe one medication after another. He doesn't even taper meds down. And he ramps up the dosages very quickly. If you want to get and stay healthy. Stay away. He is a danger to his patients.
5.0 Rating
September 11th, 2013
Fantastic Doctor
Dr. Borge is a fantastic doctor. He is well educated and very compassionate. He is very willing to do whatever it takes to make your life easier and more manageable. One of his secretaries (I believe she may be his wife) is absolutely fantastic as well. The other one, however, is not so great. She makes the scheduling process very difficult and speaks very broken English. She asks you to repeat yourself multiple times and phone conversations with her are nearly impossible. Don't let her ruin your experience though, because his quality of care and the experience he will provide for you far surpasses her inability to communicate with his patients and the experience she creates for you.
1.0 Rating
September 17th, 2012
Absolutely abismal care
5.0 Rating
October 14th, 2011
I have been seeing Dr. Borge for several years. He's very intelligent and patient -- and he's dogged in finding a solution. If one thing doesn't work, he'll keep at it. Keep in mind that he's a psychiatrist, not a therapist. While he's very kind and listens well, his job is to diagnose and prescribe meds. If what you're seeking is talk therapy, find a good psychotherapist. There are plenty of great ones in town. His office staff is excellent -- very kind and personable, which is not the case at many psychiatrists' offices.
1.0 Rating
August 12th, 2011
over-drugs
Initially I was satisfied with Dr. Borge. Within a few months problems began to arise. I had a new symptom. Dr. Borge neglected to look at the side effects of the meds he had prescribed as a possible reason for the new symptom. Instead he gave the symptom a diagnosis and prescribed something for the new 'diagnosis.' This continued until I was so over-drugged it had an extremely adverse effect on me. He never discussed new meds with me...all info was obtained through pharmacy and my research. Finally the dam burst, and I went to another highly respected psychiatrist who weaned me off all the meds I was on (prescribed by Dr. Borge,) in order to see 'where I was.' I'm not taking any psychotropic medications now. The fog has lifted and I've never felt better. Dr. Borge = drugs...and more drugs...and more drugs. My opinion, STAY AWAY!
5.0 Rating
May 27th, 2011
Wonderful Dr.
5.0 Rating
July 26th, 2010
EXTREMELY COMPETENT, KEEPS ABREAST OF NEW DEVELOPMENTS IN HIS FIELD.
I HAVE BEEN SEEING DR. BORGE FOR THIRTEEN YEARS TO PROVIDE COUNSELING TO MANAGE MY LONG TIME DEPRESSION. DR. BORGE IS AND EXTREMELY COMPETENT PSYCHIATRIST WHO LISTENS AND NEVER GIVES UP IN FINDING THE CORRECT INDIVIDUAL TREATMENT FOR THE PATIENT. NOT WITHSTANDING HIS SUPERIOR COMPETENCE, DR. BORGE IS A HUMBLE MAN WHO MAKES THE PATIENT FEEL COMPLETEDLY AT EASE DURING CONSULTUATIONS AND/OR THERAPY. DR. BORGE HAS AN UNCANNY ABILITY TO RECALL A PATIENT'S HISTORY AND TO CONSIDER IT WHEN MAKING HIS DETERMINATIONS AS TO WHAT IS THE BEST TREATMENT. EVEN THOUGH I MOVED OUT OF THE ARE SEVEN YEARS AGO, I CONTINUE TO SEE DR. BORGE BECAUSE I FEEL THAT IT WOULD BE EXTREMELY HARD, IF NOT IMPOSSIBLE, TO FIND ANOTHER PSYCHIATRIST WHO WOULD BE AS COMPETENT AND COMPASSIONATE AS DR. BORGE. I HAVE RECOMMENDED DR. BORGE TO MANY PEOPLE WITHOUT ANY RESERVATION WHATSOEVER. THE OFFICE STAFF TREATS PATIENTS WITH DIGNITY, FOLLOWS UP ON MESSAGES AND ANY TYPE OF NEED THAT THE PATIENT MAY HAVE. IN SHORT, THERE IS NOTHING NEGATIVE THAT I CAN SAY ABOUT DR. BORGE AND/OR HIS STAFF SINCE THEY EXCEED ONE'S BEST EXPECTATIONS. I AM GRATEFUL TO DR. BORGE AND HIS STAFF FOR ALL THESE YEARS OF PEACE OF MIND.
5.0 Rating
October 9th, 2009
Nearby Doctors

Dr. Carlos Borge is similar to the following 3 Doctors near Sarasota, FL.