Rate Now
Share Your Experience
Have you seen Dr. Carlos Gonzales?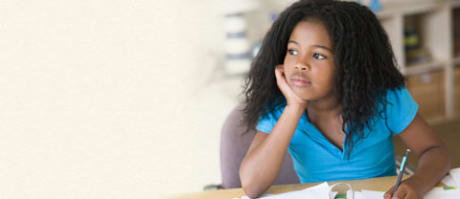 ADHD
Attention Deficit Hyperactivity Disorder (ADHD), including the different types and who gets them.
34 Ratings with 10 Comments
1.0 Rating
June 8th, 2016
Terrible Doctor!!!
5.0 Rating
April 2nd, 2016
Builds confidence
1.0 Rating
July 1st, 2015
Dr. Gonzales was not patient with me although I had already waited a significant amount of time to see him. He kept making rude commentaries and was very brusk during the few minutes he actually spent with me. I have been a patient of his since 2001 and he used to be my favorite dcotor, but unfortunately for some reason he has recently changed and somehow lost his friendliness which was his biggest appeal in the past.
1.0 Rating
October 3rd, 2013
HORRIBLE EXPERIENCE!!
HE DEFINETLY DESERVES A NEGATIVE REVIEW FIRST we waited for 1 hour and a half and When he finally did arrive he reviewed the nurse's exam results. All the work is done by the nurse, he just looked over her exam results, and told me to stay the course and book an appointment in 2 months. For this I waited over an hour? He was in the room for less than 5 minutes. He could have spared me and my son the wait and discussed the results with me on the phone. I have an extremely low tolerance for being treated like a supplicant by a physician whom I am paying for service. He does not explain you anything so Be prepared to leave with a lot of questions unanswered and to wait a very long time or find another skilled physician. worst doctor everrrr
1.0 Rating
July 25th, 2013
An ophthalmologist who needs glasses
1.0 Rating
June 5th, 2013
3.7 Rating
March 26th, 2013
He can be very disrepectful at times and threaten his patients. He has a different way of communicating that I don't understand but as far as his knowledge of his profession and handling with children he is good.
5.0 Rating
October 29th, 2012
Great Experience and Outcome
We are very satisfied with our experience with Dr. Gonzales and his staff. He had excellent bedside manner. He shook my hand and interacted with my children, which for me - is what I look for in a doctor. He made us feel at ease and comfortable, which in turn made my daughter feel comfortable when it came time to perform her surgery. She is four years old and was diagnosed with a "Chalazion" (clogged oil gland) that was growing larger and not going away on it's own. On the day of surgery, the doctors and nurses at the surgery center were so sweet and endearing towards her. They really had a great way of showing and explaining what was going on to her, so as not to make her feel afraid. She was not scared at all the entire time they were prepping her. I was impressed that the office called to check on her the very next day of her surgery. I thought that was very nice and considerate of them. It's been almost a week since her surgery, and her eyelid is healing very nicely. I think there will be very minimal scarring if any at all. Dr. Gonzales did an excellent job. I would recommend him to anyone with children.
5.0 Rating
August 1st, 2012
Great Pediatric Ophthalmologist/Eye Doctor
Dr. Gonzales is very experienced in his field and I have been told by second opinion doctors that he is well respected in the medical community. He is fabulous with children and makes them feel at easy. My daughter has been seeing Dr. Gonzales since she was an infant. Even though he is conservative in his recommendations and treatment plans, my daughter recently had surgery and I could not have asked for a smoother process. Dr. Gonzales gave my daughter and I reassurance prior to the surgery and made a point to visit me in the waiting room immediately following surgery. Dr. Gonzales comes highly recommended and I would pass on this recommendation to any parent looking for a wonderful pediatric ophthalmologist.
2.3 Rating
March 20th, 2012
Long wait and poor people skills
My son was diagnosed with strabismus/accomodative esotropia. Dr. Gonzales usually leaves the patients waiting for a long time in the waiting room. On the day of our last visit, Dr. Gonzales' office called me saying that they could not see us at 4pm as originally scheduled and asked us to come at 3pm. We arrived promptly at 2:55pm just to wait until 4:30pm.Once we were called into the examine room, Dr. Gonzales quickly looked at my son and asked me if he was still crossing his eyes. I said "Yes, all the time." He put a flashlight on my son's eyes and said I don't see it. I showed him several pictures I captured from my son during the previous week showing my son's eyes crossing in a terrible way. Dr. Gonzales said my camera was probably broken. He told us to keep patching his eyes and asked us to come back in 3 months. So, for this 5 minutes conversation he charges over $300. We don't know if my son's myopia progressed and if he needs glasses (his pre-k teacher believe he does because it seems like he is not seeing objects close to him).My wife and I decided to look for other doctors. Any recommendations?
4.0 Rating
September 9th, 2017
4.0 Rating
June 30th, 2016