Rate Now
Share Your Experience
Have you seen Dr. Carlos Guerra Jr?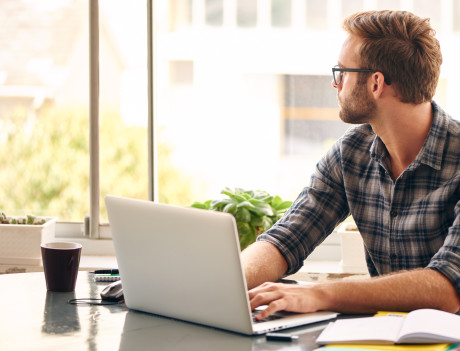 Adult ADHD
Get the facts about attention deficit hyperactivity disorder (ADHD) in adults, including the different types and symptoms of each.
Quality Rating
Highly Satisfied
87 Ratings with 20 Comments
5.0 Rating
January 25th, 2016
Psychiatry Done Right
I started seeing Dr. Guerra about 20 yrs ago when I was 14. I wasnt at all happy about it then, in fact I hated everything about it. I was put by my parents in Spring shadows glen. What I can remember about it all though is that I didnt ever have a problem going to see Dr. Guerra because for some reason this guy listened to me. He has ALWAYS!! I had to experience through the years with different meds and had lots of trouble as a teen and even through my early 20's he never got frustrated or doubtful and even found the right medicine for me which I am still on to this day. I havent been able to see Dr. Guerra since I lost my insurance 10 years ago, but I was filing for disibility a couple months ago and was able to get a hold of him through email to see if there was any possible way to get in medical records on me after all this time. He knew exactly who I was and went above and beyond being helpful for me. You cant say that about most Doctors. He is brilliant at what he does and knows his stuff and helped me through some very difficult times.
4.0 Rating
February 26th, 2015
a good doctor
I was sad when I got a phone call from his office saying he had sold his practice to a new dr at that location. I like how upbeat he is and how much energy he has. He even answered emails (within hours) if i had questions between my appointment dates.The only issue I ever had was that some of the office staff REALLY didn't like their job and could care less if patients knew about it. You'll have to call that office to see where he is located right now (still somewhere in houston, I think) but you can get an appointment with the new dr who now owns that office.
5.0 Rating
February 10th, 2015
3.7 Rating
December 22nd, 2014
1.0 Rating
August 4th, 2014
This website stated you take Medicare. I called to schedule an appointment and was informed you do not accept Medicare. I've been on a long quest trying to find a psychiatrist to see my sister who has multiple disabilities and have not been able to locate one that takes Medicare. Many state on websites like this that they do but in reality they don't. It's very frustrating. If you have any recommendations it would be most appreciated.
Doctor's Response
I apologize for the error. I was a Medicare provider for many years and I forgot to update my website. Due to an unfortunate error on Medicare's part, I am no longer a provider. I continued to see my Medicare patients for over 4-years without receiving any reimbursement for my services. After many calls, I learned that Medicare terminated my contract because I did not complete my recredentialing packet. I did not complete it because Medicare was holding my mail after I complete my change of address form. That is the "long and short" of it. This is not a political statement but errors like this is what concerns me about our government taking over our healthcare. I have helped many patients locate an appropriate psychiatrist for their particular needs. Please feel free to call my office and leave me a message on my voicemail and I will call you back and discuss this with you. I recommend that you contact Medicare for names of psychiatrist that accept it and I will be happy to review the list with you and make a recommendation. I do feel that giving me a "1 star" for an error on my website is a little harsh given that I did not even see you. I will respect your rating and that is why I did not hide your comments.
SHOW
5.0 Rating
April 26th, 2014
Seeing Dr. Carlos Arnoldo Guerra siNCE MAY 8,1994
5.0 Rating
January 3rd, 2014
Top provider
My daugher has complex psychiatric issues and has seen Dr. Guerra for years. In my opinion, he is the best child psychiatrist in the Houston area, and one of the few I would trust with my children. I have heard from more than one medical doctor in the Houston area that he is a "doctor's doctor" - ie, one of the few they would send their children to should the need arise. With respect to comments about accessibility, I will note we have had multiple crises over the years with our daughter, and in each and every instance we have been able to get hold of Dr. Guerra very quickly, even if it is late in the evening or on the weekend. We have found him to be incredibly responsive. I recommend him highly.
1.0 Rating
June 14th, 2013
Dr. Guerra appears to be a very capable and nice man however he double books patience and at the most you may get 10 minutes with him. He always appears distracted and not focused on you during that time and is very eager to get you out and the next patient in. You will most likely be pawned off onto an intern after visiting with him 3 times, then he will completely forget about you. I was a patient of his for almost 2 years when after my 3rd visit I never saw him again. On my last visit when I asked to speak with him his billing manager Melinda Helm told me, "He will never talk you". The day of my last visit I found him discussing my private information in a crowded hallway with Melinda with other patients around. This is a direct violation of my HIPA rights. He told me he did not know who I was, his staff is rude and unfriendly. They actually seem to be scared and miserable because of the "Bull in the china cabinet" Melinda I always found screaming at them with every visit. I feel bad for that staff, I have seen and heard them be treated so unprofessionally. Don't waste your time on him, he will take your money, slip you some scripts, send you out the door, and discard you later.
Doctor's Response
I would, normally, thank you for taking the time to write this review. However, I am aware of your identity and the reason behind your negative review. I could have "hidden" your comments from public view but elected to allow your opinion to be seen by others with my response below. I appreciate that you feel I am "a very capable and nice man". The remainder of your comments are either incorrect or misleading. I will reply to your comments in the order of your complaints. First, you stated that I "double book". I book two patients on the half hour. It is very common for someone to run late. When that happens, they still want their entire time for their appointment. That causes a "domino-effect" and for the rest of the day, we are running behind. By booking two patients on the half-hour, the most someone will have to wait is 15 minutes. The first one to arrive is seen first. When I have explained my scheduling policy to my patients, they all agreed that it is great idea because everyone will eventually run late due to traffic, etc. My average wait time is 10-15 minutes. That equals the national average (reference, Healthgrades.com). For most patients, my follow-up appointments are 15-minutes. I do have to be cognizant of the time in order to run on-schedule. I do not sense that my patients feel rushed. However, I will respect how you felt about that. You mention that I saw you for nearly 2 years. In fact, I saw you for just a little over 15 months. I did see you three times. However, I did not "pawn" you off to an intern. As I stated in other comments, I do employ nurse practitioners. My nurse practitioners are very competent and I supervise them closely. I have an "open door" policy, that is, any patient can request to see me instead of my nurse practitioners. With the shortage of child psychiatrists in Houston, most child psychiatrists have had to resort to using physician extenders. I am sorry that you were not made aware that you could have requested to see me at any of your follow-up visits. You state that your HIPAA rights were violated because my office manager and I discussed your case in a crowded hallway is false. My office manager and I went to a back room to discuss your complaint on your refusal to pay a "no-show" fee. You admitted to my office manager that you listened through the door of a private conversation. You stated that, "On my last visit when I asked to speak with him his billing manager Melinda Helm told me, 'He will never talk you (sic).'" This is very misleading. It would be easy to interpret your statement that I was refusing to see you and that you could only see my nurse practitioner. That is false. My office manager stated that I would be unwilling to discuss with you about your missed appointment fee and that I would just direct you back to my office manager. That is true. There is no reason for me to speak to you regarding business matters. My only focus when I am with a patient is their problem(s). In addition, you did not want to pay your missed appointment fee because "something came up at work" and you could not make it. We had already waived one no-show fee so my office manager was unwilling to waive another. You refused to pay and you stated you would look for another provider. Your last comments about my office manager yelling at my staff are just out of spite. I am not stating this because I "have my office manager's back" but I have never heard my office manager yell at any employee. For you to state that occurred every time you were at my office is false and, frankly, libelous. If I offend anyone by the tone of my response, I apologize. I do believe that everyone has the right to defend him or herself. It is very easy for someone that is disgruntled to have "keyboard courage" by leaving an anonymous comment. As I stated in the beginning, I could have hidden this comments but I felt everyone deserves the right to express their opinions but they should also be prepared for my response. I wish you well with your next clinician.
SHOW
5.0 Rating
November 4th, 2012
"Simply the Best
2.3 Rating
August 20th, 2012
The office staff is horrible, the office manager is the worst of all. On the first visit we met with the Dr. but after that we only met with the nurse practitioner, With this Dr. it is all about the money, he could care less about the patient. Having a kid that suffered with more that ADD, we felt the doctor did not spend enough time diagnosing in person but only using the extensive questionnaires to do his job for him.
Doctor's Response
First, thank you for taking the time to comment on my practice. I am always willing to listen to constructive criticism. I am sorry that you felt that my office staff was "horrible". However, without specific examples, I cannot comment on why you felt that way. Concerning your comments that "with this Dr., it is all about the money", I, again, cannot comment without knowing why you felt that way. I do employ nurse practitioners. My nurse practitioners are very competent and I supervise them closely. I have an "open door" policy, that is, any patient can request to see me instead of my nurse practitioners. With the shortage of child psychiatrists in Houston, most child psychiatrists have had to resort to using physician extenders. If I did not employ nurse practitioners, my average wait time for a new patient appointment would exceed 6 months. With physician extenders, the average wait time to see me is less than 3 weeks. Finally, I am not sure how to reply to your comments regarding "extensive questionnaires" because I do not use them. While this might sound arrogant, that is not my intent. I will read all self-reported questionnaires completed by my patients and psychological reports that I receive from psychologists that refer patients to me. However, I prefer to learn about my patient's history directly from them or their family members than reading a psychological report or questionnaire. I always ask my parents or patients, "Would you rather I learn about your case by reading the psychological report or by talking to you?"
SHOW
5.0 Rating
February 8th, 2012
Dr. Guerra and staff are amazing!!!! They took the time to sit me down and talk to me and really hear what I had to say. The office staff was very nice to me as was everyone else that worked there. I highly recommend Dr. Guerra because he takes his time and doesn't rush anything and tries to get to know you so he understand where you are coming from and what is really wrong with you if anything.
2.3 Rating
January 31st, 2012
Disorganized Staff
Dr. Guerra and the other doctors that work for him are great, his staff in the front office is not. It is extremely hard to get someone on the phone for a follow-up appointment or prescription refill, and I have had several appointments rescheduled on me and on two occasions they put me down for 2 dates and tried to charge me for not showing up on one of the dates. It seems like no one really knows what is going on.
Doctor's Response
First, thanks for your comments. While I can understand your frustration of not being able to communicate with someone live on the telephone, we receive, on average, 1,500-2,700 calls/week. My office staff is always on the phone. We do our best to return every call within 24-hours. My office staff does its best to make sure that, if someone changes their appointment or their appointment is changed due to a conflict in my schedule, their original appointment is cancelled. With our volume, I realize that a few errors are going to occur. My apologies for any inconvenience and I hope, once the error was discovered, you were not charged for your "missed" appointment.
SHOW