Rate Now
Share Your Experience
Have you seen Dr. Carlos Lira?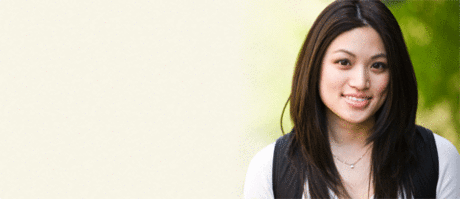 Birth Control
Get the facts about birth control so you can decide which type is right for you.
21 Ratings with 13 Comments
5.0 Rating
August 24th, 2016
2.0 Rating
November 17th, 2015
need at least 1.5 hours ro getvim and out
5.0 Rating
February 2nd, 2015
5.0 Rating
August 15th, 2013
The best of the best
5.0 Rating
August 16th, 2012
Excellent Doctor!!
I have been a patient of Dr.Lira for the past 10 years and my opinion is that he is an excellent Doctor, very professional, understanding, he explains everyting so well and really cares about you. That's very important!! I would not change to any other Doctor. It is true that 2-3 hours is required to be seen, even though you have an appointment, which sometimes is difficult, because I always try to make my appointments around lunch time from work, there were times I had to cancell and re-schedule. His staff is very helpful.
1.0 Rating
August 15th, 2012
I would NEVER send a family member to this doctor!!!
Dr Lira is very rude and impersonable. He hung up on me when I was inquiring about a follow up call to my father, who is a patient of Dr Lira's. I believe that this doctor is over looking a possible serious condition and doing my father a great disservice by not sending him to a specialist for further tests. Over all I am VERY dissatisfied with my experience. His office staff seems very pleasant however.
2.3 Rating
July 16th, 2012
Over one and ahalf hours waiting time in his office !! Is this Dr worth it ?? I think not!!looked at reviews for this Dr just to see what was said about him such a high rating?? I don't think so !!
Every time I take my mother to see him the wait is always over hour n a half!!! Just terrible !! If it was my choice I'd have her pick another doc but she is used to him n doesn't want to change !! He is just ok not a A quality Dr to me !! When picking a Dr ask people you know to get a solid opinion. My Dr who I use (not Lira ) told me some Dr reviews if a high rating sometimes are supplied from the office staff to make that Dr look better than they really are to generate business for them. Carlos Lira is just ok not a terrible Dr and not a top notch Dr .
5.0 Rating
November 2nd, 2010
Member of Dr. Lira's Fan Club
We have been Dr. Lira's patients for almost 10 years; we highly respect him, are impressed with his curteous, positive and pleasant manner.One (very important) negative remark: his office schedules our visits in a very inefficient manner, which means long waiting(-room) times. Dr. Lira is probably so popular that he has to manage more patients than he can possibly handle. If it weren't for our enthusiasm for Dr. Lira ......
5.0 Rating
September 17th, 2010
A DOCTOR'S DOCTOR
We've been seen by many doctor's over the years for various illnesses. We were fortunate enough to select Dr. Carlos Lira, as our Primary Care Doctor.He is the most sensitive, caring, understanding, compassionate and most important knowledgable Doctor that cared for us. The best way to describe Dr. Lira in a few words is,"He is a Doctor's Doctor." God Bless Dr. Carlos Lira and His EntireStaff.
1.0 Rating
March 25th, 2010
Professional
Well let me begin with 1)calling the office, then 2) his staff and then about 3) Dr. Lira himself, (all comments are from experiences I had at his the office).CALL IN - well I can never get a LIVE person of the phone - NEVER. I always have to leave a message and I do get a call back either at the end of the day or the next day. Thus it makes it impossible to get an appointment for an emergency sick call visit.OFFICE STAFF - I am sorry, but I have nothing nice to say here. I am of Spanish decent but prefer to speak English and they would prefer to speak Spanish to me. This isnt a big deal, but the office staff lacks professionalism, are unkind and seem to have no customer service skills, (at least most of them to include Mrs. Lira, who is very short and curt with me, her staff and other patients, as I have seen with my own eyes).Dr. Lira himself; well the time and care when I get when I am in front of him is excellent. He does answer my questions, but many times, it seems as if he is reviewing my charts, labs and file at the time he is in front of me. I am not sure if this is a common practice among Doctors or not.I mean no ill harm to Dr. Lira's practice, but in summary, he over books patients, and it seems like we are "cattle being herded". My time in the wait room has ALWAYS been over 1 hour and one time up to 3 hours, yes believe it or not 3 hours!
Nearby Doctors

Dr. Carlos Lira is similar to the following 3 Doctors near West Palm Beach, FL.