Rate Now
Share Your Experience
Have you seen Dr. Carlos Lopez?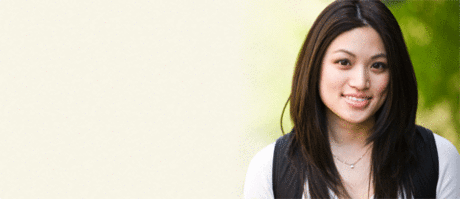 Birth Control
Get the facts about birth control so you can decide which type is right for you.
37 Ratings with 13 Comments
5.0 Rating
September 3rd, 2015
5.0 Rating
August 26th, 2015
The Best
5.0 Rating
July 29th, 2015
3.0 Rating
February 16th, 2015
2.3 Rating
December 31st, 2014
TARDINESS
1.0 Rating
November 15th, 2014
1.0 Rating
November 21st, 2013
Time to change professions
I used to think Dr Lopez was an excellent doctor who listened to his patients and was concerned about their health issues. He was. For nearly the past 2 years his demeanor and attitude toward his practice has dramatically changed. He doesn't seem to have the time to spend with his patients nor does he seem to care about their health issues. He appears to be preoccupied with other things going on outside of the office. It's time to change doctors. It's too bad he has let this get out of control as there is nothing he can do to correct this.
1.0 Rating
May 1st, 2013
bad business practice
I was 20 mins early for my appointment, but I sat and waited for an hour and a half without getting call. There were patients that came after me and got call in. I checked with the front desk and they did not how much more I have to wait. I asked for another appointment which they will call me when it becomes available . I got a call but it didn't work out for me. So I declined. A few days later I got a call from the office manager that I no longer welcome there since i had canceled 2 appointments. Horrible business practice .
1.0 Rating
April 16th, 2012
Distracted and Not Thorough
After nearly 10 years with Dr. Lopez I had a terrible and unexplained problem. It got worse & worse but Dr.Lopez never seemed to understand. He'd have blood tests ordered and nothing showed up. Even when my speech was impaired and I couldn't walk anymore he didn't once suggest sending me to another doctor. His last comment to me was "I think you should go to assisted living".Was THAT a diagnosis? He seemed so distracted and too lazy to really try to figure out what was happening to me. After needing to go the ER twice since that "assisted living" comment, a caring and concerned ER doctor finally called a neurosurgeon who admitted me, tested me for 4 days and I got a firm diagnosis of a muscle disorder-which has many treatments available. Dr. Lopez was too lazy and uncaring to ask another dr. to see me or check out my symptoms himself. I used to think he was really at the top of his game but a formerly active healthy patient doesn't wind up in a wheelchair with speech & eating problems all within a 14 month period and it's nothing! Shame on him, he isn't keeping up with his patients needs and when I told him my inactivity was making me gain weight 6 months earlier he stared into his computer screen and off-handidly told me to start taking daily walks, then quickly remembered I couldn't walk from one room to another in my home and looked at me and then away again.
3.7 Rating
October 19th, 2011
Getting to Big for his Britches!!!!!
1.0 Rating
March 7th, 2011
U gotta be kiddin me.
5.0 Rating
February 16th, 2011