Rate Now
Share Your Experience
Have you seen Dr. Carlos Manrique De Lara?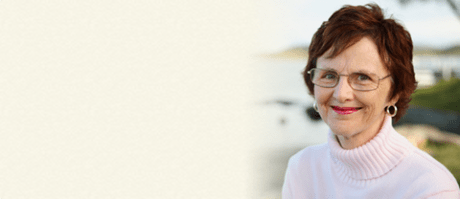 Diabetic Macular Edema
Get the facts about diabetic macular edema, including the different types and the doctors and specialists who treat it.
Quality Rating
Highly Satisfied
65 Ratings with 19 Comments
5.0 Rating
August 11th, 2017
I had a great experience with Dr. Manrique and would highly recommend him to others!
5.0 Rating
August 11th, 2017
patient
5.0 Rating
August 11th, 2017
Lasik
5.0 Rating
June 24th, 2016
Great lasik procedure
5.0 Rating
June 15th, 2016
Top notch
5.0 Rating
June 14th, 2016
Excellent surgeon and amazing customer service
3.0 Rating
June 1st, 2016
So far very good...
3.0 Rating
April 13th, 2016
Writer
I'm not one to write about reviews but I've been plotting on getting my eye sight corrected, I have visited few Dr.'s that do corrective vision from state to state and so far I narrow it down to 7 doctors, most don't print out there bad reviews due to publicity and disappointments on the results on eye surgery. My first day there was pleasant and professional however found it most costly than other places and there is a non-refund charge. I'm getting it done after 7 yrs in waiting and will post my results in 2 days. Oh "I'm getting the blend surgery". I'm near sighted and I would like to see with out my glasses again. One more thing all other Dr.'s have a free follow up visit after 12 months, which I will question on visits for reference.
5.0 Rating
April 2nd, 2016
Mrs.
5.0 Rating
January 16th, 2016
Surgery
5.0 Rating
December 18th, 2015
1.0 Rating
June 7th, 2015
GET A SECOND OPINION ... Just cuz he does lots doesn't mean he's good - just good marketing
It's easy getting in. However, BE CAREFUL. I had pretty bad vision going in and I was impressed upon by a technician to do the "Blended" Lasik procedure. Blended equals one eye is supposedly for up close work (reading, phone, etc) and the other is distance. HUGE FREAK'N mistake. I think I know why they do this ... cuz they will adjust the "close" eye for an additional $400 within 12 months of your procedure if you don't like it - just more money for them. Do I need glasses at all times anymore ... honestly, no. Do I still need glasses at other rather important times (like driving [especially at night], squinting while walking through grocery store reading aisle signs, squinting at 65" plasma TV trying to read the Cable Guide titles, etc etc etc, etc) .. oh snap, yeah I do need glasses. So I guess my procedure just let me get THINNER glasses but I still need them. Also my follow ups have been - Oh this is normal, don't worry you'll "heal" just fine, this will go away, this is normal ... I've never once seen Dr. Manrique during these follow ups. My last followup the MD doing the followup session that day mentioned "correction" but mumbled under her breath, and I quote, "Assuming there is enough tissue left ..." but Dr. Manrique would have to make that determination. The operation was interesting as well. I was the first one in that morning. They estimate 7-10 minutes on the table. Very true estimate ... didn't take long at all. The guy outside doing the patient prepping said "You'll feel only a slight amount of pressure on your eyes during the whole procedure. Some people literally feel nothing." When he (this is the only time I saw Dr. Manrique ..) started on my right eye I think he was trying to push my right eye through the back of my skull. Thank goodness they had put the pain drops in my eye before hand. I can't tell when how uncomfortable it was. I verbally had to complain and ask why so much pressure. He got snippy with me for complaining. When he did my left eye, guess what, he got the message and it was tolerable. No explanation, no apology, nothing. They took my picture with him after the procedure and quickly pushed me out the door for the next patient. So you won't meet with Dr. Manrique, you meet with his marketing people first, then a non-MD'ed technician, then a Dr. of some sort ONCE, then appointment specialist, then Dr. Manrique who does operation, then followups without Dr. Manrique. Being the Lasik Doctor for the sports industry in San Antonio doesn't mean anything compared to your vision and getting it done right.