Rate Now
Share Your Experience
Have you seen Dr. Carlos Untal?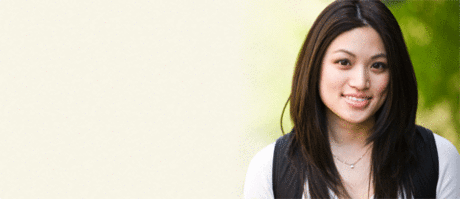 Birth Control
Get the facts about birth control so you can decide which type is right for you.
39 Ratings with 12 Comments
1.0 Rating
July 11th, 2016
Will never set foot there again!
Extremely difficult to get appointment and once you do get one scheduled the times are constantly being changed. Some of the staff barely speak english and are very unprofessional. Lompoc office looks like a basement, aweful decor (or lack thereof) for a dr's office, stains on carpet. Dr. Untal was very nice during consultation, but staff seemed clueless when he told them to schedule my procedure and even misspelled it on my paper work. Santa maria office staff are just as unprofessional and even tryed to get me to sign a paper stating there'd possibly be more charges, but they wouldnt be able to tell me until afterwards. I had previously been told my insuranced covered everything. Final straw was when i was waiting in my gown to be put under in a large waiting room with about 5 other patients vomiting and moaning in pain after their procedures and a nurse blew her nose loudly and proceeded to check vitals. I got up and walked out without getting what i needed done. I think dr.untal seemed informed and is very nice, but his staff and facility is beyond aweful and i wouldnt recommend anyone going there.
1.0 Rating
November 4th, 2015
They will change your appointment time after time.
5.0 Rating
October 12th, 2015
Professional, personable, an excellent Doctor
5.0 Rating
September 21st, 2015
Dr. Untal is one of those special physicians who takes the added them to know you. The minute hulks into the room you know he is someone who cares for you and guiding the pain relief process. He is also one of the most patient Dr.'s I have ever seen. I would unreservedly recommend him to any who are seeking out the best.
5.0 Rating
September 19th, 2015
Pain Management Specialist ?????
When I asked about his not having any certifcation in pain management (after all they claim to be "Pain management Specialists"), I was told, "he has tried to pass the test several times, but it's really hard". I made an unfortunate (sarcastic) comment that got back to him. When he entered the examination room he brought 5 people with him and never explained who they were or why they were there. Without reviewing my case he told me his treatment consisted solely of steroid shots and if I didn't like it get another Doctor. Obviously he had known I had previously complained and had requested another Doctor. I was only there because I was told he was the only doctor available. Why would they waste my time ($$$$$?????) just to stroke this doctors already inflated ego? BTW, I would give this knob a zero but it won't let me post until I give a rating.......
1.0 Rating
September 3rd, 2015
Untal only wants your money
1.0 Rating
June 26th, 2013
Office Staff and P.A. Downright RUDE
Dr. Untal is pleasant and courteous. I think that he is a good Physician, but the office staff is always rude and acts like they are doing you a huge favor. I was seen by the Physicians assistant "Eric" and he basically said "we'll what do you want me to do?". Completely rude and unprofessional. Arrogant with a bad attitude. Never once bothered to ask how I was doing. The office manager is very unprofessional, came out and asked my case manager if this visit was "billable" afterwards. I I'm just there trying to get help guys, sorry to inconvenience you all.
1.0 Rating
May 5th, 2011
Not a happy camper
Doctor got me hooked on opiates to mask my pain because nothing was being done or recommended to improve my condition.Doctor usually sped in and out of my monthly visit only to say hello and write a new prescription for another 30 day habit forming supply of meds.After meds took control of my life, I made the decision to stop taking them which required detox. I went into detox without his help and recovered without his help because he did not even bother to follow up with my condition once I stopped taking the meds.This doctor made me feel like he was all about the money; giving expensive injections, expensive visits, urine tests, expensive meds, etc. He is friendly but that's about it.He never explained to me the severity of the medication he was prescribing me...I call the meds "the devil" because that's how bad they were. I no longer see Dr Untal.
5.0 Rating
January 19th, 2011
Not a "stuck up" specialist!
I went to Dr Carlos U for injections in the lumbar region, trying everything, including radio frequecy ablation, to try to relieve some of my pain. He's very sympathetic, realistic, and caring. He actually jokes and laughs...very refreshing!! If he can't get relief for you, he will find someone who will! His receptionist at the SM office isn't very professional, and I notice alot of office chatter, about their personal lives, or problem patients. That should wait for break time, when people aren't in the waiting room. The surgical center nurses and other docs there are a hoot! I'll really miss them when I'm turned loose :(
5.0 Rating
December 21st, 2010
Wonderful doctor
5.0 Rating
March 12th, 2010
Trustworthy and Knowledgeable
I feel very safe with Dr.Untal, and he will take whatever time is needed to explain things to me well. Because I have to see him fairly regularly, it's important to me to feel I am part of the team working on me-and he has always listened to me and my input and given me his input with clarity and options available to me. I know he cares about his patients, he actually listens, and he gives me topics to research so I am a part of my own decision making process. You can wait a while at that office, but I think that has more to do with the office than this doctor working there. His bedside manner is very kind and calm, often very cheerful. I do recommend Dr.Untal to anyone, you can really trust him.
Nearby Doctors

Dr. Carlos Untal is similar to the following 3 Doctors near San Luis Obispo, CA.