Rate Now
Share Your Experience
Have you seen Dr. Carlton Clarke?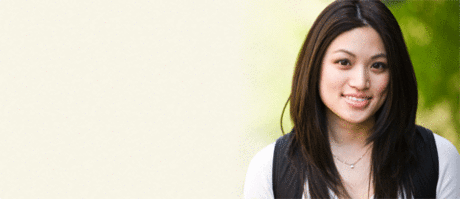 Birth Control
Get the facts about birth control so you can decide which type is right for you.
80 Ratings with 18 Comments
4.0 Rating
November 9th, 2016
5.0 Rating
August 31st, 2016
3.0 Rating
July 5th, 2016
Babysitting Needed
As a physician, Dr. Clarke is fine. I also give kudos to his phlebotomist. However, the wait and his female P.A. are terrible. Nurse Bertha ignored important papers that were sent over by my insurance company regarding my diabetes. The female P.A. was rude, pushy and incompetent. Dr. Clarke needs to coach his employees on how to attend patients and the importance of timely form completion.
4.0 Rating
March 27th, 2016
Horriable Experience
Terrible office. I waited 3 hours to see a doctor. The front desk is impersonal and rude. The diagnosis incorrect. I asked for my money back after being in a room for another hour. Then they brought in a doctor. He was so.....busy he acted as though I was a incovience. I would of been better off at Care Now WHICH IS WHERE I SHOULD OF GONE. I was a patient of Dr. Clarke years ago and this is why I went there. I WILL NEVER RECOMEND THIS GROUP
4.0 Rating
January 26th, 2016
Issues are irrelevant to treatment
Sommetimes the wait is quick, other times I've been up there for 2 hours or more. My only other complaint is all of the money we've had to deposit. That money "is waiting to be paid back by insurance" but has been a MAJOR hassle to get this money back (and we are talking $500+). Besides that my experience has been good.
2.0 Rating
November 5th, 2015
I wish I had something better to say
I have medicaid so this is one of the few offices in my area that take my "insurance". I have seen this doctor at least three times and I never have a real remedy for my complaints, other than a bunch of useless referrals to other doctors that don't accept my "insurance". Staff does nothing to help you find a specialists because ,as the doctor stated, "we are not goint to make all those calls". The nurse practioner told me few lies abould my conditon not being as bad as it seems and sent me on my way with my referrals. The office also does not hold confidentiality, proper medical charting, or follow-up very highly. If you want to make sure something is included in your chart during a visit to this office you had better write it in yourself because on a following visit no one knows what the heck happened at your last appointment. If that isn't bd enough, the doctor is a bit argumentative to the point of diregarding complaints and uses profanity during the conversation. To many, he is a wonderful doctor and I must admit he really knows medicine, but what benefit is it to the patient who is seeking a remedy and you really don't receive one because the doctor doesn't seem to take you very seriously. I hate to write such an unpleasant review because I know the doctor and staff mean no harm, but some of the issues in this practice can actually cause serious harm to a patient.
1.0 Rating
May 21st, 2015
its SAD SAD
Took 2 year's to find out I had a fatty liver. They filed a test I had, never called me. Took a year before I found out I had a cyst on my liver. said I had strept throat. cancel my medicine. then said it was a reaction. went back to him ,said I had strept.again and still didnt give me anything to get rid of it. went to another dr. and got medicine for the strept. I have gone to this Dr. for 30 years. they only care about the students, not the people that are sick, plus I had insurance, and they made me pay 70.00 for a year. I got screwed. they owe me money. will never go back.
3.0 Rating
April 10th, 2015
Get rid of Maria
5.0 Rating
February 26th, 2015
Best Doctor For Me
LOVE, LOVE this doctor. Staff, not so much. He has students training there and I believe that's what causes the caos. But, it tells me that he helps everyone. Best doctor I've seen in the Dallas area, can't find them like this anymore. He truly cares. I'm already worried about what I'm going to do when he retires.
5.0 Rating
June 4th, 2014
Patient
Dr. Clarke has been a GOD sent/blessing to me and my son. He is the best doctor I have ever seen by. The best decision I have ever made. He cares and wants you to be healthy and not just out to get your co-pay. I will never leave him or until he leave his practice to retire. His office has always been friendly and always willing to help you. I LOVE THEM ALL. Thank you GOD for Dr. Clarke everyone in his office. Go see him you will see what I mean and not regret it.
2.3 Rating
May 24th, 2014
Incompetent Staff
The doctor was fairly okay, it was a bit difficult to understand him due to a language barrier. The STAFF experience is the worse- the check in wait time is terrible as their is only one person available to help. I've been to previous doctor's office with one receptionist and the wait time was much shorter. The professional attitude is lackluster. I called to get a prescription and they said they would fill it, but never did. I NEEDED my medication and relied on their work ethic to ensure I took care of my medical needs. I would advise some staff training and suggest they hire additional receptionist help- at least part time
5.0 Rating
April 25th, 2014
Patient
Nearby Doctors

Dr. Carlton Clarke is similar to the following 3 Doctors near Mesquite, TX.

Dr. Paul Schorr

Geriatric Medicine, Osteopathic Manipulative Medicine, Family Medicine

Mesquite, TX 0 mi