Rate Now
Share Your Experience
Have you seen Dr. Carol Cooper?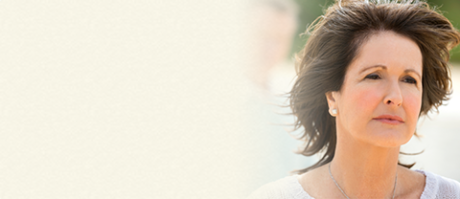 Metastatic Melanoma
The facts about metastatic melanoma, a serious skin cancer, including signs, symptoms & what happens to the body in each stage of cancer.
41 Ratings with 11 Comments
2.0 Rating
November 28th, 2016
Receptionist on cell phone and appearing inconvenienced. Spent 2 minutes in exam room with Dr. Cooper of which she spent 10 seconds even looking me in the eye let alone doing an exam. From this cursory exam I left with a handful of skin care samples and a prescription for $800 acne medication for what was deemed rosacea. Didn't feel right about diagnosis so went to see own provider. It took and APRN only a few minutes of exam to recognize my condition as a malar rash and to have me tested for lupus. Tested positive. And to think people wait extended periods of time to see her as a specialist.....
4.0 Rating
March 4th, 2016
Experienced with Great Service
Very good at what she does. She's direct and to the point. For those who think she is rude, well, yes she can be. However, she understands how to fix a particular skin condition and knows exactly what medicine will help. If you don't listen to her and don't use your medicine, then more than likely your skin condition won't be fixed! She's very confident at what she does and she has helped me for years. I am 75 years old and have been going to her since 1994.
5.0 Rating
March 17th, 2014
Best doc in town
I have been going to Dr. Cooper for years as well as my immediate and extended family. She has always been very friendly and professional at every visit. I had a recent battle with skin cancer and she was quick to identify and treat it. I am very found of how she makes everything very understandable every step of the way. Would definitely recommend her to family and friends.
3.7 Rating
August 21st, 2013
Dr. Cooper did several things for me and did well until a misdiagnosis of a skin cancer on my leg. No problem though, she saw it was growing, took a biopsy, then sent me to a plastic surgeon to have thoroughly removed after biopsy came back positive as a basal cell cancer. I notice in comments here that most who complain come to the doctor having already diagnosed themselves and having predetermined what they want done. That is not smart, telling the doctor their business.
1.0 Rating
May 21st, 2013
Not impressed, ignored my concern.
First I should have taken my initial phone call as a red flag, 2x I called and got voicemail, left message stating I wanted to make an appt with my return phone number and NEVER got a return call. I finally reached a live person one day and was able to make an appointment. My appointment was rushed, and my exam was not what I expected as a first time patient with history of skin cancer in my family, and having had an abnormal mole removed on my back many years ago. When looking at my back the doctor didn't even refer to the scar. I was actually there for a rash which I've had for years, and I specifically told the NP I wanted it biopsied for a diagnosis...the NP brushed off that request. When the doctor came in she said she had 2 other patients with the condition I wanted tested for and my rash was not in the same areas as that condition...really you're an expect based on TWO patients? And you can dx by vision? They then scolded me repeatedly for "scratching" and then gave me 2 prescriptions complete with dog and pony show of sample and coupons, that lunch the drug rep fed them must be really delicious. Since when is a skin biopsy an odd request to make of a dermatologist? I get my printout of the appt with a general dx on it. Again how do you dx without a test?
5.0 Rating
May 1st, 2013
My Doctor for Years
I have been her patient for years. She diagnosed more than one melanoma on my skin and I see her for continued check ups. Her staff is courteous and she is thorough and knowledgeable. I am very happy with her care.
1.0 Rating
October 16th, 2012
Rudeness
I went for a diagnosis of a skin problem I had been having for a long time. I asked for a simple test to be done and Dr. Cooper refused. She spent more time looking at the computer typing notes than listening to me. Then on top of that, she and her office staff were conversing with each other like I wasnt even in the room about me. They talked to me like I was a child. Then, when Im ready to leave, the assistant tells me not to cry about my situation in front of my daughter because that could make her upset. Not her place to give me parental advice.. I have to say I have never seen such rude and impersonable behavior from someone who calls herself a specialist. It was a waste of my time and money to see her.
1.0 Rating
June 2nd, 2012
Terrible experience.
1.0 Rating
April 11th, 2011
Awful experience
5.0 Rating
November 18th, 2009
1.0 Rating
October 20th, 2009
bad experience
4.0 Rating
August 17th, 2017