Rate Now
Share Your Experience
Have you seen Dr. Carola Fleener?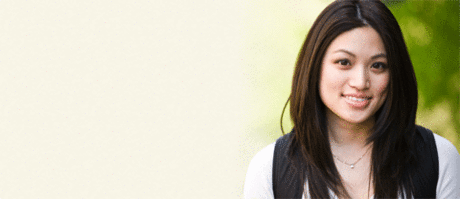 Birth Control
Get the facts about birth control so you can decide which type is right for you.
88 Ratings with 56 Comments
2.0 Rating
January 27th, 2017
5.0 Rating
October 21st, 2016
Love them like Family
I have been seeing Dr. C Fleener and NP Lisa since I was born. I now take my 2 sons to see both of them and now Dr. B Fleener as well. I can definitely say they have gone through some hoops with me. Dr. Carola Fleener is one of the smartest doctors i have ever met to this day. When i was young, my mom took me in and my mother just found out she was pregnant and was having some pain like a UTI and doctor fleener gave her a test and it was negitive for a UTI and told her to go straight to the hospital. Turned out my mom had an eptopic pregnancy and it burst while in the emergency room. She would have died if it wasnt for Dr. C fleener. Not only that but she was the only doctor to figure out i had an auto immune disorder when no other doctor could give us answers. I have called them in the middle of the night multiple times for advise about my sick son and have had them call back and give me answers or to go to the hospital or even just peace of mind and to come see them in the morning. I could only think of one place i would want to take my children and its to her. I know she can be very upfront and straight forward but i wouldnt want her to sugar coat anything anyways. She is an amazing doctor and so very smart and i absolutely LOVE her daughter Dr. B fleener as well.
5.0 Rating
October 10th, 2016
Thank you!
Dr. Fleener and the entire practice are professional, caring and dedicated to the well being of their patients. Carola has personally went above and beyond to make sure my son got the care and medication he really needed on multiple occasions. They do not cut corners. If you want a doctor who genuinely takes your child's well being to heart, open great flexible hours, and who actually listens to you concerns this is the place to go.
1.0 Rating
September 14th, 2016
Wouldn't recommend her to my enemies
Let start with the waiting of hmm 30 - ALMOST AN HOUR! Even if you are on time! Secondly, Dr. C. Fleener has to be the most sarcastic, rude and unprofessional doctor I've ever met. Just bringing my child to her for a simple vaccination is pure torture. And she does half a** checks on a child's ears, eyes and throat. Oh, and don't you dare voice your issues or concerns about her. She will come after you, not to rectify the situation might I add. But to tell you how many awards shes won and that your wrong and she's right. So glad I my kid won't see her again
1.0 Rating
August 14th, 2016
Can you give zero stars?
Worthless staff. Their only competence is writing phony reviews on this website. Believe me this place is a 1.
1.0 Rating
May 9th, 2016
good at first.. now I would probably recommend a rock, before her.
At first I really liked dr. fleener. She'd taken time with us and seemed very nice, as did her staff. We've been with her over a yr and have recently switched. They NEVER returned a single phone call I made to them in the past yr 1/2. My first issue. 2nd-the staff has been very rude the past few months. No clue why. No excuse. The wait time varies between 30 mins-an hour for a quick med check. When we went to switch pedi's I had to call them after two weeks so my son could get his med check with the new pedi. Again, the lady was rude and short with me. I had to call AGAIN today, because the medical records are incorrect!? It states my son is on *x*mg, or it says the name of the med but no mg, they upped his meds to "**" mg. No where on this does it state the change. the only record of being on "**"mg was last MONTH.. he was switched almost a YEAR ago and they've either written "*"mg, or the med with NO mg listed. The lady rudely told me that on THEIR records it shows he was switched almost a year ago, and continued to repeat "**" mg, "**" mg.. get real.. I'm LOOKING at the records lady!? Kind of hard to lie about this when I have copies! I'm so glad we switched. SO glad. Fleener and her staff clearly don't care about quality of their records. They totally screwed our sons up in this case. I'd never recommend her. Thankfully the new pedi and his nurse worked with us and have helped to solve this issue though.
1.0 Rating
March 21st, 2016
AWFUL!
Awful! Stay away! Rude! lied to my face when asked for info on vaccines (found out from her daughter they are required to have it) basically told me I do not need to know what is in it because I don't have a degree in biochemistry. could go on and on about other stuff but I would be here all day typing..
2.0 Rating
January 28th, 2016
Not worth it
4.0 Rating
December 2nd, 2015
5.0 Rating
November 24th, 2015
Great Office!
Dr. Fleener was wonderful!! My wait wasn't to bad about 10 minutes in the waiting room and then 5 in the exam room. Dr. Fleener made it a quick visit and hit her diagnosis right on the head! My little guy was feeling better the next day! Thank you Dr. Fleener for pushing bad your bad reviews and giving wonderful service!
5.0 Rating
November 7th, 2015
wonderful
Absolutely live taking my 7 month old daughter to Dr fleener, had a bad experience with her first pediatrician, she took my daughter on as a new patient. My child loves her and her daughter (who is also a doctor there as well). Won't be going anywhere else. Office staff is courteous, and Dr fleener is just phenominal.
5.0 Rating
October 27th, 2015