Rate Now
Share Your Experience
Have you seen Dr. Carole Jordan-Harris?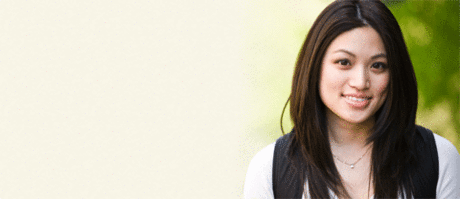 Birth Control
Get the facts about birth control so you can decide which type is right for you.
15 Ratings with 6 Comments
5.0 Rating
May 30th, 2015
She protected me from Cancer
In 2006, after my pap with Dr. Jordan-Harris, the doctor determined I had multiple fibroids in and around my uterus. Dr. Jordan-Harris advised I would need a myomectomy. I was very leery about major surgery and did some research. I read up on laparoscopy and uterine artery embolization. Dr. Jordan-Harris advised the laparoscopy procedure is not a procedure she uses as it does not allow her to get all of the fibroids. As for the uterine artery embolization, she explained how that procedure worked and said due to my age and the fact that I did not have any children, she would not recommend this procedure. Well this morning as I watched the news, Johnson & Johnson are under fire regarding their power morcellators which are used to break up fibriods during laparoscopy procedures was being pulled as it has been connected with uterine cancer. I don't know if Dr. Jordan-Harris will ever see this review, but I am eternally grateful that she was very truthful and diligent explaining all my options during my consultation. Before the Johnson & Johnson issue, if someone asked if I could recommend an OB/GYN, I would always give Dr. Jordan-Harris. NOW, I will highly recommend her to everyone and will definitely tell them my story. To day, I have Kaiser insurance. But if the time ever comes that I will need a second opinion, I will definitely make an appointment with Dr. Jordan-Harris For those who complained, she is not here to be your friend. She is your doctor. She's the one that has to deliver the bad news and that cannot always be delivered wrapped in rainbows and unicorns.
1.0 Rating
July 16th, 2012
I Found A New Dr
I have not seen this Dr in 3 years, because I got tired of appointments always late, the rude staff, the rude accounting department, and the lack of follow up when I was sent to have an ultra sound. I did not know I had a huge mass in my stomach, until the new Dr I chose told me about it on my first visit. It had apparently been growing for many years. I was a patient of this Dr for at least 10, so why didn't she discover during one of my annual visits (which I did not miss) or at least follow up on the ultra sound she ordered. I had the mass removed the first of this year, and it was the second largest one my new Dr had ever seen. I cringe when I think what could have happened if I had not changed Drs.
1.0 Rating
February 17th, 2011
The most unpersonal doctor and worst gyno ever!
I went in for a pap and exam and had a bunch of test taken for different reasons. When she was examining me she used the wrong size speculum. It was way to big and it was painful. I felt very violated and felt she was racist and did it on purpose. She was very rude to me and her staff. It was completely unprofessional and cold. The worst experience i have ever had.
1.0 Rating
January 12th, 2010
Left crying TWICE. DONT GO!!
I had complications with a pap-smear and she handed me information to read and would not even explain to me what would happen or what was going on with my body. Next, I had to have a biopsy, her nurse didnt know what to do and I left crying, feeling violated. Next she called and told me that I had to have laser surgery to remove HPV. I had a bad feeling and consulted a new doctor to discover that I DO NOT HAVE HPV at all! I would have had surgery for no reason!!!...but to fill her pockets with money. I sat in her office crying, asking questions and she could not care less, she told me I needed to read up on HPV if I wanted to learn. Please find someone who will treat you like a human being and maybe even a friend when you are dealing with such a personal doctor! I could cry just writing this!
5.0 Rating
April 6th, 2008
Office Staff
5.0 Rating
August 17th, 2017
5.0 Rating
August 17th, 2017
5.0 Rating
July 14th, 2017
5.0 Rating
May 24th, 2016
5.0 Rating
December 7th, 2015
5.0 Rating
August 28th, 2015
Nearby Doctors

Dr. Carole Jordan-Harris is similar to the following 3 Doctors near Los Angeles, CA.