Rate Now
Share Your Experience
Have you seen Dr. Caroline Barton?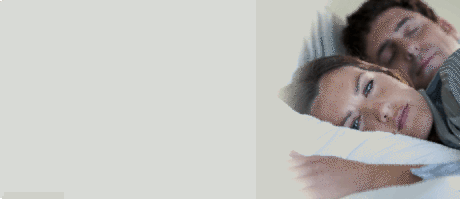 Insomnia
Get the facts about insomnia, including the different types, who gets it, and what causes it.
18 Ratings with 12 Comments
1.0 Rating
June 14th, 2017
This is the worst doctor I've ever seen in my life! She is beyond rude, abrupt, she doesn't allow you to speak. Everytime I started talking she would shush me because she was also typing away on her lap top and she chewed her gum ever so loud. I waited 6 months to see her all to show up to the most unprofessional doctor. Cried on my way home, it was an awful experience.
1.0 Rating
October 27th, 2016
unethical crazy so called doctor
This so call Neurologist is crazy, nasty, and unprofessional by all means. She shoved her hand in my face and told me to shut up bc I was talking too much. She said my seizures are fake and she cant help me, told me about all kinds of vitamins to get at whole food store. Her appearance is not one of a doctor. She looks dirty and smelled like she haven't bathed in weeks, oh God how can I forget her chewing gum while talking me, like a horse mouth wide open and smacking. I wouldn't recommend a dog to her. This puts a really bad name for that place! Her poor nurse was the only good in that place, she was very polite and professional.
1.0 Rating
June 14th, 2016
3.0 Rating
November 9th, 2015
very difficult to make the actual appointment, on the phone, waiting on the phone, then the transfer is seemingly poor. It's always been that way, a long long delay in getting to actually making the actual appointment. I do not mean waiting for a appointment to see the dr. I mean, just getting through a telephone line and to a person to make the appointment.
4.0 Rating
April 24th, 2015
Proactive and current.
1.0 Rating
November 8th, 2014
No Critical Thinking Skills
Dr. Barton was extremely rude and unprofessional. She has no critical thinking skills at all, which is true for most doctors. Most professional people believe their knowledge is complete and there is no need for learning and research. As a human race, we are still in the dark ages on so many topics. But, people who believe they are so smart don't realize how much they don't know. This mainly results from the ego perspective.
2.3 Rating
March 30th, 2012
Much ado about nothing
Babbles with unrelated terms which do not pertain to my symptoms. On my 1st visit, she talked a good game,explaining each test she was ordering. No one called to schedule any tests, and on my 2nd visit, she never mentioned the tests at all. After I reminded her of these test, she looked at my records and said " we'll hold off for now and said she was ordering different tests, which 3 weeks later, no one has called to schedule these either. She did say I should try a nettle pot and to ignore any studies that say nettle pots can cause flesh eating bacteria. I guess for the layman, she might sound interested and thorough. My background in the medical field makes me say, excuse me, what planet are you on? My medical history/symptoms are not being correlated and your explanations don't collaborate! Stay on task DOC!
5.0 Rating
January 27th, 2012
Great DoctoGrGGreat
5.0 Rating
December 5th, 2011
loved her, very caring
3.7 Rating
April 28th, 2011
good doctor
1.0 Rating
September 1st, 2010
terrible!
i have had an appt since June, i am pregnant with migraines!! i was referred by my OB to her as he didn't wanna treat something he doesn't know what it is. so 2 weeks before the appt (today) i get a call saying Barton doesn't treat migraines for pregnant women. ya think ya cud have called maybe 2 months ago so i don't have to wait 3 months b4 i see someone! WOW!! terrible shady ppl!
Nearby Doctors

Dr. Caroline Barton is similar to the following 3 Doctors near New Orleans, LA.