Rate Now
Share Your Experience
Have you seen Dr. Caroline Morrison?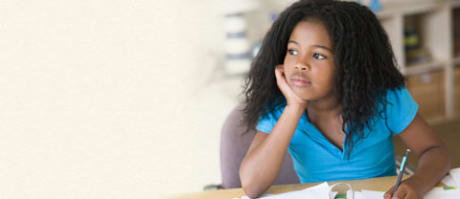 ADHD
Attention Deficit Hyperactivity Disorder (ADHD), including the different types and who gets them.
27 Ratings with 16 Comments
1.0 Rating
September 6th, 2017
From Good to Really Bad
I had a good experience at first, but it took only a few months to experience the poor unethical treatment from Dr. Morrison and her staff. As a patient trying to get better, they have no personal investment in your care. It is all business. Calls are not returned when it doesn't suit them. The fee for cancelling, even when it is an emergency is unreasonable. They will drop you as they see fit. Mrs. Morrison isn't suited to be in that position. I would recommend to seek another Psychiatrist.
1.0 Rating
January 16th, 2017
Terrible Doctor
Dr. Morrison pretty much helped destroy my life 4 years ago. She prescribed me high doses of adhd medication that I did not need. I developed a severe addiction. When I began to hallucinate she told me to call 911. Then she dropped me. I spent time in a psychiatric facility and my life crumbled. She does not care about her patients. The office also does not provide you with appointment reminders and will be quick to charge you $150 if you are late or miss an appointment. She should lose her license. She has no morals and doesn't care about her patients. At least she didn't care about me.
1.0 Rating
December 30th, 2016
Awful - only because of the receptionist
Absolutely nuts. Worst customer service I've ever dealt with. Karen, the self-proclaimed office manager, is a nightmare. These people are treating others for anxiety and depression. Imagine what it's like to be suffering from those things and have someone (Karen) call you up and confirm your appointment for a week earlier than scheduled, which you've already scheduled off of work and confirmed with your bosses. My girlfriend was having a breakdown because everything was all set and then suddenly changed for no apparent reason. Karen explained that they already had called, which I'm pretty sure we would have remembered (complete fabrication). We demanded to speak with the doctor. Not a chance. Absolutely horrible. Do not go.
1.0 Rating
January 20th, 2016
1.0 Rating
September 16th, 2015
Rude unhelpful staff that showed absolutely no compassion or consideration toward spouse of patient. Staff was dishonest to patient which lead to a conflict between patient and spouse. Who needs a health care provider who makes suffering with mental illness worse? This Dr. is not fit to practice!
1.0 Rating
July 30th, 2015
professional
1.0 Rating
March 31st, 2015
Don't dare question her or get a second opinion!
I had a five year relationship with this woman. 6 weeks ago, she diagnoses me with a new disorder, starts me on a new medication. I go get a 2nd opinion, make another appointment to see Dr Morrison and make the mistake of letting her know about the other doc. Meanwhile, my prescriptions run out for 3 of my medications, including the new one. Call for refill, ignored. Call on Sat going through wretched withdrawal, ignored. Get a call Monday saying my future appointment was made in error and she does not fill prescriptions for patients under the care of another MD. I was not under the care of another MD. I'm bawling on the phone yelling what do I do and she tells me to call my GP. I spend the next week beginning to withdraw from my other meds, all of which are very dangerous to stop cold turkey. My GP steps around her practice policies to get me the meds I need. And I finally find a physicians assistant to see. Negligent in every fashion. The one person you trust with your mental and physical health turns her back on you for questioning a diagnosis. I have been a mental and physical disaster for the last week. I just can't even... Then I receive a letter stating the termination and dated the day of my phone call but post marked 6 days later. Oh, and when all 3 of my children, ages 4, 3 & infant, and I came down with the stomach flu. I was charged $350 dollars after I called to tell them I didn't want the four of us throwing up all over the office. Very classy. Very professional. Just can't even.
1.0 Rating
March 14th, 2015
All reviews of this doctor taking advantage of patients is true; plus if you object to being charged for less than a 48 hour notice she will immediately send you to collections, with an additional service charge, then refuse to see you. You are then in a position of withdrawal from the high dosages of medication she has you taking on your own....very unethical doctor.
5.0 Rating
January 18th, 2014
5.0 Rating
October 15th, 2013
1.0 Rating
June 12th, 2013
Nearby Doctors

Dr. Caroline Morrison is similar to the following 3 Doctors near Naperville, IL.