Rate Now
Share Your Experience
Have you seen Dr. Carolyn Lederman?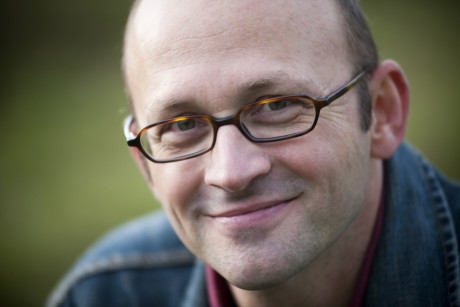 Chronic Dry Eye
Get the facts about chronic dry eye, including the causes, symptoms and doctors who treat this condition.
32 Ratings with 25 Comments
5.0 Rating
September 19th, 2017
Exemplary Care
We had an outstanding experience with Dr. Lederman in treating our infant son's blocked tear ducts. We appreciated her straightforward, informative approach and obvious expertise, and were confident in her decided course of action despite his young age. Beyond her clinical excellence, Dr. Lederman was warm and encouraging both in the office and at the hospital, and managed to (somehow!) keep the baby at ease during the needed examinations. Dr. Lederman was wonderful to both patient and parents in pre- and post-op at the hospital, as well as in immediate follow up in the days after surgery. The practice runs very smoothly, as Dr. Lederman has excellent Assistants and a comfortable office setting. Further, the personal communication with our Pediatrician's office was clear and prompt. Overall, we would highly recommend Dr. Lederman.
5.0 Rating
September 11th, 2017
Thank you Dr. Lederman
Dr. Carolyn Lederman just treated my son, Jack, for a major chemical burn that burned a layer of his cornea off. She was fantastic from start to finish with his care. I have recommended her to everyone I know. I can't thank her enough for her excellent treatment of him over the past 5 days. I have her to thank for his quicker than expected recovery.
5.0 Rating
September 9th, 2017
Dr. Carolyn Lederman came highly recommended by our eye doctor and pediatrician. Seeing how I've been a person whose worn glasses my whole life and seeing multiple doctors I've finally found the best Opthamology group around for the care of my child, simply the best! The combination of father and daughter in their practice makes you feel like you're family! Dr. Carolyn Lederman is great with kids, compassionate, always happy to go over any questions we have and our daughter absolutely loves her! She's always makes sure we are comfortable with everything before we leave her office and you never feel rushed. The office staff is always courteous, professional and friendly. The office is immaculate and has a waiting room that caters to both adults and children while waiting. I highly recommend her, she's become an integral part of our lives and the care of our child
2.0 Rating
May 2nd, 2017
competent but rude
Dr. Lederman has seen my daughter twice. We went with a pretty straightforward issue, trying to determine if she needs glasses for near sighted vision, which we were warned she would eventually need. There are times when a dr's bedside manner is less important because you need a good clinician. I cannot overlook the fact that Dr. Lederman is rude, aloof and made no effort to engage with my teen, or to make her feel at ease in her office. I would never take my daughter back to this office. Frankly, she's not good enough to override her terrible bedside manner. I felt it the first time, but decided to try again. Not going for a third try.
5.0 Rating
April 17th, 2017
Professional and highly recommend
After a bad experience with the eye doctor in Greenwich, we saw Dr Lederman who performed corrective eye surgery for our 2 year old. It has been nearly 4 years and the eyes are perfect. We could not be more satisfied with Dr Lederman's ability to answer our questions thoroughly and is never in a hurry.
5.0 Rating
February 24th, 2016
2.0 Rating
October 22nd, 2015
World class
After a year and six other doctors,I had given up hope of a cure.When a friend recommended Dr. Lederman. I recognized the name as the doctor Columbia Presbyterian NICU,the best in the world,had recommended for my infant granddaughter. I knew she had to be world class.She did not disappoint.
2.0 Rating
September 17th, 2015
5.0 Rating
August 5th, 2015
Warm, Compassionate Doctor
Dr. Lederman was recommended to my by son's pediatrician, on an emergency basis late on a friday night. Dr. Lederman offered to come in right away to see my 2 year old son, who was experiencing a lazy eye with sudden onset strabismus. After a stint of patching and eyeglasses, he ended up with strabismus surgery. Now, his eyes are straight, and he no longer needs to wear the glasses or be patched. I was especially grateful that Dr. Lederman took my son's situation so seriously, and for her caring compassionate manner. Thank you, Dr. Lederman.
5.0 Rating
July 23rd, 2015
Our five-year-old son has been visiting Dr. C. Lederman for over a year. Despite his high anxiety, Dr. Lederman talks with him, makes him feel comfortable, and is able to complete a comprehensive exam calmly and smoothly. She has a kind, compassionate, and fun way of engaging him. Additionally, Dr. Lederman answers every question we have with great detail. We feel so comfortable in her office and trust that she is giving our son great attention and care.
5.0 Rating
July 8th, 2015
just wonderful
My son has been a patient of Dr. Carolyn Lederman since the age of 2 years old. He was extremely farsighted with a weakness in one eye. We were amazed at how close she came to the correct Rx for him after the first examination--at that age of course he couldn't judge "same" "better" or "worse". She has always been and continues to be very professional taking time to "check in"with my son on all aspects of his life. She was very straight with us in the beginning saying he would most likely always require glasses but that his eyes would most definitely improve as he grew older. Our son is 19+ now, never fears seeing her annually and has chosen to continue with her (as long as he can fit in the chair!) Bottom line, she's a Godsend to parents who need the very best attention to their children's eyesight.
1.0 Rating
March 26th, 2015
Worst Experience
I feel compelled to write a review of my experience with Dr. Carolyn Lederman. I have never had a worse experience with a doctor in my entire life. She was rude, and not very friendly to my 4 year old child. I would think being a pediatric doctor, you would enjoy and understand how to work with children. Her evaluation of my son was not thorough at all, and she didn't communicate with me at all during the examination. In the end, she concluded my son needed glasses and was diagnosed with amblyopia, also called lazy eye. Understandably, I had many questions as I had never heard of amblyopia before and was concerned for my child. My questions were not very welcomed by the Dr. , and she flippantly said to me "trust me your son needs glasses." In the end, I had questions that went unanswered and felt like the whole appointment was very rushed. I spent the next week researching amblyopia on my own since she did not answer my questions. My husband and I decided to schedule another appointment with another eye dr for a second opinion. After a thorough, 1 hour exam, incorporating a multitude of different types of tests to evaluation my son's vision, the other doctor concluded that my son did NOT need glasses and did NOT have amblyopia. Dr. Lederman may be very well schooled and trained, but I did not have the privilege of experiencing her expertise. Not only was she wrong with her diagnosis of my son, but she made the whole experience so unpleasant for me and my entire family. I will never visit Dr. Lederman again, and suggest others check out Greenwich Ophthalmology instead on West Main Street in Stamford where they know how to treat patients.