Rate Now
Share Your Experience
Have you seen Dr. Carolyn Sigman?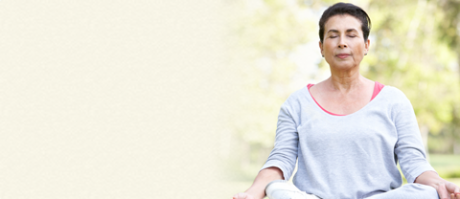 COPD
Get the facts about chronic obstructive pulmonary disease (COPD), including symptoms and complications.
35 Ratings with 15 Comments
5.0 Rating
July 19th, 2016
Sad to see her leave.
Dr. Sigman was my family doctor for about 15 yrs. All my family members and a lot of my friends came to see her. She always knew her stuff. One of the few doctors we could trust. And trust is critical in any doctor/patient relationship. We still have Karen the PA at this office. She is a good lady, much more knowledgeable than the replacement doctor actually. The replacement doctor is too young and doesn't know her stuff.
5.0 Rating
July 8th, 2016
Miss her
1.0 Rating
March 16th, 2015
5.0 Rating
January 21st, 2015
5.0 Rating
October 30th, 2014
My Kind of Doctor
Have been going to Dr. Sigman for over 10 years and think the world of her - she takes all the time she needs to discuss any issues or questions I have which I REALLY apprectiate. Doesnt seem to overbook either, may have to wait 15-30 minutes to see her or anyone in her practice. My first appointment let me know right away what to expect - while I was waiting, a pharm rep came in and asked to see the doctor. Shirley in the front office advised her that the doctor sees patients because she is a DOCTOR, but the rep could leave her information and card. Two other reps came in while I was waiting and they had obviously been there before as they left samples and information without being told. The front office can be a little acerbic at times but if you can get past that they are really a wonderful bunch and will help you with anything you need. Recommend this office to ALL of my friends - men and women.
5.0 Rating
September 16th, 2014
Dr. Sigman's office primary concern is keeping me healthy.
I've had quality health care delivered by Dr. Sigman's office over a good span of time. They have been my primary health care provider for about 15 years. They work hard to be proactive in keeping me on the track to good health, through proper diagnosing, advising me on lifestyle changes for maintaining optimal health and when needed, providing referrals to the appropriate specialists.
5.0 Rating
June 25th, 2012
I'm Glad I Found Dr. Sigman
5.0 Rating
May 1st, 2012
Patient care
I have been very pleased with my care over the years. Minor and major medical situations have been handled with caring and expertise. I have never left the office without a plan of action in place. I am absolutely sure I have avoided serious medical issues because of Dr Sigman's alertness to symptoms and progress.
5.0 Rating
March 26th, 2012
Couldn't ask for a better team
Been with Dr Sigman and her staff for 15 years. Have never experienced a problem with setting an appointment, even when ill and need to get in right away. Great bedside manner no matter if its with Dr. Sigman, Dr. Ventura or Karen the nurse practitioner. Practice is getting large but still takes the time needed to make you feel special and satisfied with the treatment. Would highly recommend.
1.0 Rating
December 13th, 2011
Rude staff!
Called at the suggestion of my specialist. Receptionist (Donna) was curt and rude and informed me that I would have to have a complete physical to enter this practice. This involved tests that I have just had done by a specialist (cardiologist, gynecologist, pulmonary specialist,endocrinologist, etc.). They would not accept test results that were just done. I don't know that my insurance would pay for these again so soon and it is ridiculous to repeat them. I need someone to follow general medical issues like colds, flu, etc., not another specialist. I already have enough of those. Sometimes doctors don't realize that their staff can drive their patients away. I would never become a patient of this practice because it sounds like greed to me. My tests were just done last month and are certainly acceptable. Ridiculous demands to see this doctor and rude people scheduling appointments!
2.3 Rating
May 24th, 2011
5.0 Rating
February 28th, 2011
A professional who is a person who cares about people and surronds herself with a staff that reflects the same values and caring.
There has never been a time when my family and I have not called and recieved professional and personal care nor a time when we were not treated has people not a number. If other help was needed from another doctor's office they assisted with appointments and encouraged you to contact them if any problems came up.