Rate Now
Share Your Experience
Have you seen Dr. Carrie Robertson?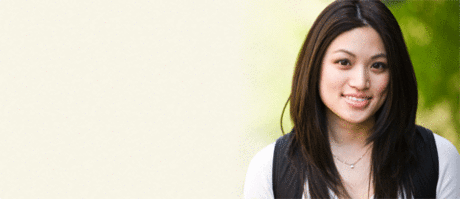 Birth Control
Get the facts about birth control so you can decide which type is right for you.
Quality Rating
Highly Satisfied
49 Ratings with 21 Comments
2.0 Rating
May 4th, 2017
Did not listen well; interrupted frequently when in mid-sentence or pausing before completing a thought; questionnaire before meeting was too general for everyone to use, forcing misleading answers; dismissive of questions
5.0 Rating
July 20th, 2016
Great doctor
Dr. Robertson was thorough, listened and gave her opinion on the problem. She was almost 8 months pregnant at my visit but she was one of the most considerate doctors I've seen. She spent a great deal of time with me and my husband and shows empathy. I would recommend her highly. She checked on several things after the appointment to make sure all was ok.
5.0 Rating
April 20th, 2016
Very detailed, very nice doctor. I like the way she came up with a plan and also a back-up plan in case the first medicine didn't work. I feel like I actually got to participate in making the decisions rather than the doctor just telling me what to take. The only downside is she did a LOT of teaching during the visit, and I was only able to retain a small percent because of my headaches. I did take lots of notes though!! And she answered all my questions very thoroughly.
5.0 Rating
March 30th, 2015
Excellent Neurologist
5.0 Rating
December 10th, 2014
Pleasantly surprised
I thought she was very nice and thorough, and spent a lot of time explaining things to me. We came up with three medicine options for my headaches. I was worried I was going to have to try all three before I felt better, but fortunately, the first one has been a success. I have already recommended her to one of my family members.
1.0 Rating
November 12th, 2014
Find another
5.0 Rating
November 13th, 2013
Compassion
Wonderful to feel like a doctor cares about ME - what I am feeling, the quality of my life and what I fear about my condition. She described what she was going to do in a way that I understood and was involved in the treatment. Then she discussed what the tests showed and helped me figure out how to make the changes in my life and my routine that have really, really helped me recover from 90% of the problems I have had my whole adult life. I am grateful to her and to the Mayo for being there for me.
1.0 Rating
October 29th, 2013
Bizarre Behavior
I have a severe sensitivity to natural light on my skin, causing migraines. We traveled across the country for this appointment. I called ahead for an exam room without a window because most curtains do not protect me. I was assured one would be available. After meeting with the assistant in the windowless room, I was told Dr. Robertson would only see me in a room with a window, where I would potentially be continuously exposed to my migraine trigger for the entire exam. The doctor sat next to the window so I could not look at her while we spoke, and then told me the only way she could examine my eyes was if I actually looked out the window. She was very arrogant and demanding and refused to examine me, reschedule, or talk at all unless we were in that room where I was exposed to natural light. She couldn't even do a thorough exam because I had to stay wrapped up in two layers of coats to protect my skin. The experience was completely bizarre. I recommend running far away if you are assigned to her.
5.0 Rating
April 10th, 2013
i take it back!
I have been thinking about my review, and feel it was unjust. I think it was my overall frustration with the medical world as a whole. Dr. Robertson really showed care and concern for me and when I thought she didn't hear me, I read my report and she listed many little things I mentioned. She really is a thinker and a great listener. I will see her again and if you get the chance to see her, you will not be disappointed, it just takes some time. Don't give up hope!
2.3 Rating
April 8th, 2013
undecided
Like everyone who goes to Mayo, you are desperate for an answer, that I do not have. I will give her this, she did run some fancy nerve testing on me. Which after the tests they found minimal nerve damage. Not enough to warrant any further testing, meanwhile the day I returned from her visit, I developed arm rashes, vomitting, dizziness and stomach issues. All things I have been complaining about for months! Her answer was the 3 day fibro clinic and pain management. I had already been told I do not have fibro. As far as the experience, at the end of the day, it was a waste of time and alot of money. I am back at square one, and sicker then ever. She was very nice, but I felt cut short and she only focused on the nerves, not my other symptoms. I wish it would have worked, I was very hopefull.
5.0 Rating
March 7th, 2013
I love this doctor!
She is young, which surprised me, but she really seems to know what she's doing. I can also tell she really cares about me and wants me to do better--she communicates so much better than my previous doctor. I was just looking at my headache diaries for this month and realize I have already started to see an improvement!