Rate Now
Share Your Experience
Have you seen Dr. Carter Abbott?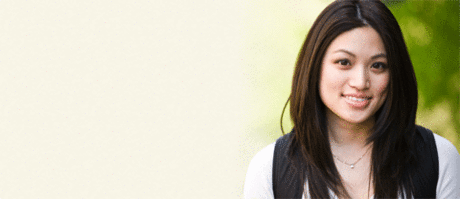 Birth Control
Get the facts about birth control so you can decide which type is right for you.
Quality Rating
Highly Satisfied
20 Ratings with 14 Comments
5.0 Rating
March 23rd, 2015
Friendly and helpful staff...very professional...results are amazing.
5.0 Rating
June 30th, 2014
Patient
I have been going to the Omaha Med Spa for 7 years! Dr. Abbott and Lenore are so friendly and treat each patient as their good friend. The facility is always clean and the staff are always smiling. I would never get my BOTOX anywhere but OMS. Dr. Abbott is so attentive to what I want and never makes me feel pressured into "getting more" or "trying something new". The staff is the same way! Samantha does a wonderful job with chemical peels and always makes sure that I know what she is doing and that I'm comfortable with the procedure. I wouldn't trust my skin or wrinkles with anyone else!!
5.0 Rating
June 19th, 2014
Excellent expierence!!
5.0 Rating
May 30th, 2014
5.0 Rating
May 24th, 2014
I highly recommend Dr. Abbot and Omaha Med Spa
After seeing many with unnatural results from injections, I was very nervous about having procedures done. Even though I was nervous, I still saw subtle signs of aging at 36, that I wanted to correct. I told Dr. Abbot my concerns and he told me options that were available but was very honest and told me that I did not need these procedures. Dr. Abbot took a lot of time explaining everything about the treatments and gave me a mirror to point out where they could be used and what they would do. He also told me how he would not do certain things I had asked him about because they could possibly "backfire" and make what is aesthetically pleasing, unattractive. I left his office that day not having anything done that we discussed and he was very pleasant while walking me to the front door. I decided to return to Omaha Med Spa because of the extra time, bedside manner and trust that I felt having spent time with Dr. Abbot. I started slowly with Botox and loved my results! My face didn't look unnaturally frozen or different but I looked like a younger, refreshed me. Because I loved my natural looking results, a year later and after 4-5 visits, I decided to take advantage of a great promotion Omaha Med Spa had for Voluma. I would like to mention that during those 4-5 Botox visits, Dr. Abbot never asked me if I had considered doing anything we had discussed during our first visit. I was still very nervous about looking unnatural before having Voluma but my results were once again, a refreshed and glowing me! I received several compliments from others saying I looked so vibrant and refreshed but no one asked if I had anything done. My friends and I speak very candidly to each other and if they thought I had something done, they would have asked! After such great results from Voluma , I decided to try Juvederm. I was going away to see friends I hadn't seen in some time and wanted to look my best. Once again, Dr. Abbot gave me beautiful and natural results that took away the small signs of aging that I was experiencing. I love Omaha Med Spa! The office and treatment rooms are obviously meticulously cleaned, well decorated and comfortable. I am always greeted with a smile and offered my choice of cold or room temperature bottled water. The staff is great, professional, helpful and Dr. Abbot is an extremely talented artist. I highly recommend visiting Omaha Med Spa as I am sure you will have the same experiences I have!
5.0 Rating
May 23rd, 2014
Love AJ
I am new to the Omaha Med Spa, but not new to Amy (AJ) who was previously with another spa. I followed AJ to this spa and am pleased that I did. The rooms we very spacious and well maintained. The product line looks very interesting and affordable. I had a Botox treatment and always love AJs work. I will be back for hormone pellet therapy.
5.0 Rating
May 16th, 2014
Wonderful recommendations and painless execution
Dr. Abbott and Amy both spent time answering my questions and making suggestions on procedures that would be most beneficial and cost effective to me. They listened! I decided to start with Botox and Amy did the injections. I am in my 50's and have had Botox many times -- so I understand the process. I was so impressed with the fact that she administered the Botox shots with the "least" amount of discomfort I have ever experienced. I will never "dread" having this process done again! Wonderful experience all the way around!!
5.0 Rating
May 5th, 2014
Results and Education was GREAT!!
Dr. Abbott and his staff made me feel comfortable from the first time calling in. Very pleasant and willing to work around my busy schedule. When the appointment time came, Dr. Abbott sat down with me to find out what I was thinking. He educated me on why I was loosing volume in my face and that gravity takes over as we lose collagen. He showed me what he could do and explained that the products he would be using are the leading products on the market and reversible, because safety is #1. We injected around my mouth with Juvederm and cheek area with Voluma. I am really pleased with the results! I signed up for Brilliant Distinctions to get rewards and savings on future visits. Please schedule a time to visit with Dr. Abbott and have him educate you. Wish I would have done it sooner.
5.0 Rating
April 27th, 2014
Customer
I've been going to the Omaha Med Spa for a few years. I absolutely love what they do for me and would recommend them to anyone. I especially love my Botox results. I've had my forehead, eyes and mouth done. During my most recent visit for Botox I met Amy, and she is awesome. I would definitely recommend Dr. Abbott and Amy!!
5.0 Rating
April 17th, 2014
Genuinely Cares
I have been a patient of Dr Abbott's for a few years and my husband was recently treated by him as well. We are both extremely satisfied with Dr Abbott, and his wonderful staff, at the Omaha Med Spa. Everyone is exceptionally professional, caring and helpful. They have consistently addressed any questions, concerns and been especially great about taking out the time to educate us on our procedures and outcomes, which have included the Owl weight loss program and skin enhancement treatments. Dr. Abbott is one of the finest physicians I have ever encountered and I appreciate all that he has done for us. My husband was so impressed with how thorough Dr. Abbott was while examining and treating his skin care concerns. I highly recommend the Omaha Med Spa!
5.0 Rating
April 17th, 2014
I Am Impressed!
My daughter showed me some minor work she had done on her face at Omaha Med Spa. Her physician was Dr. Carter Abbott. Being self-conscious about my looks, I decided to give Dr. Abbott a try. I was a little nervous, but his staff made me feel right at home the minute I walked in the door. I was greeted with a smile and a warm welcome that put me at ease. I did my research on botox, juvederm, and voluma xc, so I had an idea of what I wanted and where I wanted it. Dr. Abbott came into the room, shook my hand while introducing himself and asked what I had in mind? He listened patiently as I expressed what I wanted done. Now, Dr. Abbott could have agreed with everything I wanted, just to get my money; however, he didn't. He understood my concerns, but mentioned the goal is to have the work on my face look natural, not look like a drastic change. I was a little unhappy at first, but after listening to him and showing me what my face could end up looking like, I decided to trust his professional judgment. Wow! I am so glad I listened to him and trusted him. My face doesn't look tired and overdrawn with lack of sleep. I look much more alive and alert in a natural way. Dr. Abbott's assistant was also professional, kind and showed great concern. I was impressed with how I looked, but even more impressed with Dr. Abbott for not just agreeing with what I wanted, just to get my money. He truly actually cared about how I would look. I'm so happy with my results and so thankful to my daughter for suggesting him. Dr. Abbott will certainly get my business again. Yes, he tells it like it is, but I would rather have a doctor who tells it like it is rather than one who is concerned about his pocketbook. Kudos to Omaha Med Spa, Dr. Abbott, and his professional staff:)
5.0 Rating
April 16th, 2014
Excellent Services!
I am grateful to Dr. Carter Abbott and his staff of RNs. I was able to lose 30 pounds on their OWL Diet. I was never hungry or weak, and months later, I have maintained my weight loss. During the time I was on the food plan, I learned how to eat right. I am thrilled with my success and enthusiastically recommend the services of the OmahaMedSpa.