Rate Now
Share Your Experience
Have you seen Dr. Cary Rose?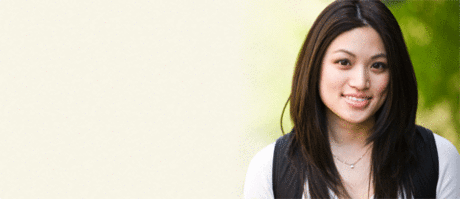 Birth Control
Get the facts about birth control so you can decide which type is right for you.
Quality Rating
Highly Satisfied
16 Ratings with 11 Comments
5.0 Rating
August 8th, 2017
Saving My Live
My story started in the ER when I had chest pain at 41. I was placed through the standard cardiac workup but nothing stood out. I was referred to Dr. Rose at that time. Before my initial visit with Dr. Rose, I ended up in the ER again with more abdominal symptoms thinking maybe it was an abnormal presentation of a problem with my gallbladder. That all checked out fine after some further testing. I went home still not feeling well and had my first appt. with Dr. Rose. At that visit, he reassured me that it was unlikely a problem with my heart, but he thought my chest pain was due to an esophageal spasm. I was put on a trial of prilosec. But, before the appt. was finished, he went on to say that he was very concerned particularly with me being a woman with chest pain. He scheduled me for an echocardiogram the next morning just to be sure. I went home feeling relieved, but still not better. I picked up my daughter from her swimming practice and headed back to Waverly Hospital for the echo. The tech and I were chit chatting and it was only a matter of minutes before the tech said she was going to have Dr. Rose look at my echo before I left, since he was in the cardiology clinic that day. That day is one I will never forget. He came in along with his nurse to see me. My daughter and I were taking apart the heart model and I was showing her things since I am a doctor of Naturopathic medicine. I could tell by the looks on their faces that something was really wrong. In fact, his nurse already had tears in her eyes. He proceeded to tell me that I had a large aortic aneurysm that needed to be dealt with immediately. I was in a state of shock! He proceeded to tell me how large it was, that I needed a referral, and that I was to have a CT scan of my chest and abdomen immediately. I was ultimately referred to Mayo and had my aortic root rebuilt and a new mechanical aortic valve placed that weekend. Dr. Rose followed my case after I was out of the hospital. He told my husband that he didn't sleep until he knew I'd made it through surgery. I had a bout with atrial fibrillation in which Dr. Rose took care of me. He put me in the hospital for cardioversion, but my heart went back to a normal rhythm on medication only. Dr. Rose and his office staff was very thorough, ready to talk to, and very reassuring throughout this whole ordeal. I would definitely place my heart in his very capable hands. He is one of the most caring, personable doctors I know. I will be ever grateful to him for finding my aneurysm. He is a great physician with a beside manner that is top notch! Thank you from me and my ever grateful family. At 41, I never dreamed I would ever be in that position, fighting for my life. Sincerely, Dr. Jessica L. Huffman, ND
5.0 Rating
July 16th, 2017
Dr. Cary Rose
3.7 Rating
May 18th, 2012
5.0 Rating
May 27th, 2011
K.S
A very pleasant experience. I was on pins and needles until I saw Dr. Rose, who made me feel quite at ease. He treats pateints like family, and even tells you so! He actually takes the time to listen to you, not common among doctors. I really don't respond to these things, but I really felt the need to compliment. Thanks to him, I did NOT need an operation, and i am grateful.
5.0 Rating
May 14th, 2009
5.0 Rating
October 27th, 2008
Finally
Finally a doctor who doesn't guess and hand you a prescription, but asks and learns and THEN treats a patient.
5.0 Rating
September 20th, 2008
5.0 Rating
June 24th, 2008
Anonymous 6/2008
5.0 Rating
April 20th, 2008
Highly recommended
5.0 Rating
February 15th, 2008
He saved my husband too
I had such a positive experience, I just had to comment. Dr. Rose was the only Cardiologist (my husband saw 4) that made an accurate diagnosis. Thanks to him, my husband got the cardiac bypass procedure he needed. Needless to say, we were scared. He talked us through it, and took care of my husband afer it was all over. I would recommend him without hesitation and to anyone who needs a good heart specialist. He listens and takes that extra time you need. I am convinced that my husband would not be alive right now if it weren't for him. Whoever wrote that other review, YOU SHOULD BE ASHAMED OF YOURSELF!!
5.0 Rating
February 14th, 2008
Outstanding young doctor
5.0 Rating
July 16th, 2017