Rate Now
Share Your Experience
Have you seen Dr. Catherine Cowart?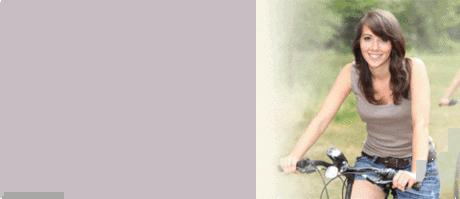 Endometriosis
Get the facts about endometriosis, including symptoms and parts of the body that may be affected.
59 Ratings with 35 Comments
5.0 Rating
June 15th, 2016
Life Changer
1.0 Rating
April 28th, 2016
Horrible experience! Dr. Cowart is as mean and nasty as they come. She lacks any kind of bedside manner, patient empathy, or class. This Dr. is condescending, patronizing, demeaning, and arrogant. She is impatient with an extremely short fuse. She did not hesitate to get aggressive and make an uncomfortable scene right in her office. I would not refer her to my worst enemy. Dr. Cowart is a truly wicked woman.
3.7 Rating
February 12th, 2015
She's the best!!
She is so awesome!! If you have fibroids this is your dr!! I had a previous dr that did a failed fibroid surgery and I found her and unbelievable the difference!! I explained my situation and they worked me in to see her so quick. It was mind blowing the knowledge and how I was treated so much better!! She is literally called the fibroid queen at the hospital by the staff. She was great at explaining in great detail to my husband and I my condition and how she would do the surgery. She knew I wanted this fixed fast and her and her staff was amazing how quick they worked me in. Within 2 weeks my surgery was complete. Including 3 drs visits. My life was horrible prior. So many problems with fibroid. She gave me my life back. I felt great imediately after surgery with zero problems. I couldn't of been happier. If your r reading this trust me this is your doctor!! I tell anyone looking for a gyno this is who you want to go to!! She has so much experience!! The staff from day one was very nice. I wish I had found her sooner!! Very friendly answered all my questions sitting down with us. I can't say enough about her and her staff. I'm just so happy and thankful to have found her.
5.0 Rating
December 29th, 2014
Wonderful Doctor
I have been to other doctors with no success, Dr. Cowart solved my problem accurately. She was able to remove my cysts on my ovaries and they have not returned for years. She is wonderful and very professional. She knows how to diagnose a problem and solve it correctly. I highly recommend her to anyone in need. She has been a blessing to me and my health!
1.0 Rating
May 17th, 2014
Worst OBGYN! Don't Go here!
I came here several times And the nurse is really nice. I had to see dr Cowart because I was have severe ovary pain. She did a. Ultrasound that didn't even show my ovary at the time. Instead of asking me back for another ultrasound so we could rule out a problem with the ovary and she could see it on the ultrasound, she sent me away saying the problem would resolve itself and nothing was wrong. Turns out I had a baseball size tumor in my ovary that had to be removed immediately and could have been cancerous. If I would have taken her word and not worried about it I could have been in danger. Thank god I went to another doctor right away. I also told her my father was a cosmetic surgeon and she told me that was mindless work. So she insulted a family member when I was there and upset that I was in major pain. Horrible bedside manner. She and the staff were also making fun of a patient that called in right in front of me. It was horrible.
1.0 Rating
May 7th, 2014
Dr MONEY GROWS IN FERTILITY CHALLENGED WOMEN
The worst doctor I have ever encountered! If you want to go to a place where you are treated like cattle and a place where your opinion doesn't matter since YOU ARE NOT THE DOCTOR, then go visit Dr. Coward. She treated me and my husband for three months, put me on medications, scheduled treatment dates... I am a petite women have always been this way, with PCOS. As I started this nightmare with her she immediately said that I didn't have PCOS since I was not overweight nor had excessive facial hair and so on… I didn't fit in the extreme category of PCOS sufferers. She also told me to STOP completely any type of exercise that I do including yoga and that I was too thin and in no way capable of getting pregnant, additionally called me an ANOREXIC, since according to HER everybody who is a Nutritionist has weight related problems (I am a 5'4" petite women weighing 111lb. I am in no way underweight or anorexic; I am a Nutritionist for profession I know what I am talking about). As if you go to a Fertility clinic for them to make you feel even worst regarding your ability to conceive a baby. Even though it was not a great start my husband and I decided to give it a try since we really are frustrated after trying on our own for 2 1/2 years. I took clomid and had horrible side effects which included severe dehydration, no matter how much water or liquids I was taking a day I felt thirsty all the time, this of course made me lose weight about a pound. After our first unsuccessful cycle of clomid and insemination, we went back to her office to try the second cycle. I requested to speak with the Dr. before going with the nurse since I wanted to explain her my side effects and that I would like to try a different pill; well the secretary and the Dr. were upset since the Dr. didn't had time for me even though I requested it when I made the appt. As I explained to her my side effect with clomid, she started going on and on about the pound I had lost and that I was in no way capable of getting pregnant due to my weight. I told her that I was not willing to take clomid again since it made me feel terrible, I also explained to her that I had stop all exercises and that I upped my calorie intake as well, therefore the pound lost could have only been from the severe dehydration and muscle mass lost in the month that I didn't exercise. She then told me that dehydration is not a side effect of clomid, that it could have been the levels of pollen in the area and that SHE WAS THE DOCTOR not me and that I should take clomid again for a second cycle. I am not going to continue telling you how terrible of a doctor this woman is. I will not recommend her to anyone!
1.0 Rating
April 11th, 2014
Dr. Apathetic
Horrible experience with Dr. Cowart. She treated me for three months put me through testing as well as my husband. Put me on medications, scheduled treatment dates, injection meds, egg retrieval, etc just to turn around and say they couldn't help me further because of my medical plan. I was given their information from the number on the back of my UHC card. I called my ins and they said they couldn't understand, she is a participating provider and that there must be some other reason. Conferenced the ins carrier in with the office and was told that it was a decision made by the "Doctor." No explanation, nothing. Money down the drain. This doctor has no care or concern for me as a person. I'm dispensable and that is not fair after all of the money spent, trips to the office, testing done. I have followed all of her advice, made every appointment on time, all for a call saying that they can no longer help me. Back to square one.
5.0 Rating
October 4th, 2013
5.0 Rating
September 15th, 2013
Excellent Dr.
5.0 Rating
August 5th, 2013
Straight forward doctor
Dr. Cowart is a straight forward doctor who tells you how it is. I went to her as an advanced maternal aged single woman trying to have a baby. She was never judgmental and encouraged me to pursue my dream of being a mother. After 3 years and 3 miscarriages I finally have my baby. When I reached out to other doctors they all recommended I use donor eggs or give up. I had given up and decided to try one more time. Dr. Cowart was the ONLY doctor in Tampa who was willing to let me use my own eggs and all worked out b/c I now have a beautiful baby. If you want someone to sugar coat for you Dr. Cowart is not your doctor. If you want someone to tell you how it is and work with you to meet your fertility goals Dr. Cowart is amazing.
5.0 Rating
June 6th, 2013
Nearby Doctors

Dr. Catherine Cowart is similar to the following 3 Doctors near Tampa, FL.

Dr. Betsy Mccormick

Reproductive Endocrinology and Infertility, Obstetrics and Gynecology

Tampa, FL 0 mi

Dr. Timothy Yeko

Reproductive Endocrinology and Infertility, Obstetrics and Gynecology

Tampa, FL 0 mi