Rate Now
Share Your Experience
Have you seen Dr. Catherine Garcia?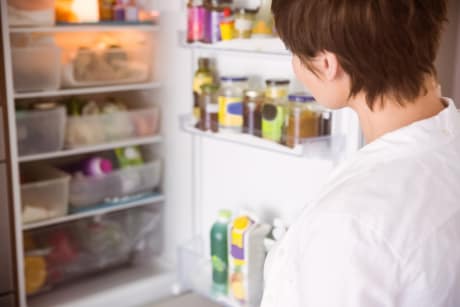 Binge Eating Disorder
Get the facts about binge eating disorder, including symptoms, causes and related conditions.
43 Ratings with 11 Comments
1.0 Rating
October 9th, 2016
Stay far away!!!!!
1.0 Rating
June 21st, 2016
No bedside manner
2.3 Rating
October 13th, 2010
HORRIBLE OFFICE STAFF
1.0 Rating
June 24th, 2010
Incompetent
I am a 32 y/o sexually active married women with an IUD who presented to Dr. Garcia with right lower abd pain. I told her I had history of ovarian cyst--which can be ONE cause of pain in that area. She didnt want to examine me (she asked if I thought I needed an exam), she didnt do any blood work ( i.e. to see if my white blood count was elevated or other stuff), she didnt check my urine ( to see if I had a UTI or if I was pregnant). One reason for pain in the area is ectopic pregnancy--which if ruptures can be fatal to patient. (I didnt know this until I talked to a "real doctor"). Instead she simply orders a routine ultrasound---which after 2 weeks nor she or office had gotten back to me. I had to call over and over and kept hearing "we will get back to you". Meanwhile my pain was getting worse and worse! Finally, I called and had results faxed to me---turns out I had an issue that required surgery---but it took her several weeks and lots of prompting to get any results from her.
1.0 Rating
June 4th, 2010
Unprofessional
Dr. Garcia is very unprofessional. I have had some bad doctors but she takes the cake. The wait time is horrible. Over an hour on multiple visits and only able to see her for about two minutes. After removing a scist, I was concerned and requested it be sent to the lab to check for cancer. She responded with no, I think its ok. I am not going to send it in...What kind of doctor shows that type of neglect. I understand she has been doing it for years and can maybe tell. But opinion is never 100% correct.
1.0 Rating
January 21st, 2010
Disappointing
My very first experience was soooooo disappointing; I got to the doctor's office on time - 9am - and I noticed neither one of the two receptionist acknowledged me at all even when I was a feet away looking for eye contact so I just signed their signing sheet and waited 15 min for one of them to call me and asked to fill out the new patient forms (I was done in less than 10 minutes). At 10am I was still in the waiting area so approached the receptionist and asked about it; 10 minutes later they called me in. At 10:35am I was still waiting for the doctor although this time in one of the individual waiting/consulting rooms. I got tired of being ignored and just left the place without meeting the doctor. On my way out I told one of the receptionist about my decision to leave and why however in the middle of my senstence she interrupted me just to ask for my co-pay receipt back, she gave me back the money I had paid and without ever looking at me she crossed my name and walked away!! I was expecting, at minimum, a phone call but again, my expectations here were flat out wrong! They don't take credit/debit payments for co-pays, all their records are still in paper format (they don't have them in "e-version" which does delay communication, and the staff there were probably hired from the DMV. The worst experience ever.
5.0 Rating
November 10th, 2009
Great Doctor
5.0 Rating
April 4th, 2017