Rate Now
Share Your Experience
Have you seen Dr. Catherine Owen?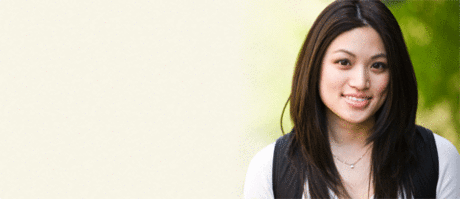 Birth Control
Get the facts about birth control so you can decide which type is right for you.
23 Ratings with 11 Comments
5.0 Rating
September 17th, 2015
5.0 Rating
February 10th, 2015
5.0 Rating
March 4th, 2014
Dr. Owen is the best doctor!
Dr. Owen's has been my physician for 12 years; she has been the best medical advocate that anyone could want. If you need a doctor that actually communicates, then Dr. Owen's is who you want to see. She will make you feel comfortable so you can discuss any medical issue. She is thorough and diligent in her pursuit of finding the cause of your illness and finding the best way to treat the issue. She takes as long as you need to resolve any questions. (Just tell the appointment scheduler everything you want to talk about). If you call her and leave a message requesting call you, because sometimes it is a simple question that you don't need to go into the office for, and she will actually call you back! Not something all doctors do and should. Dr. Owen's is a true example of excellence to her profession.
1.0 Rating
August 13th, 2013
Lyme Disease
3.7 Rating
February 14th, 2013
No-nonsense works for me
It takes awhile to warm up to Dr. Owen but she really will spend time with a patient and she listens. She tells you like it is and I appreciate her dry humor. Yes, there can be long waits, which is a pain, but it seems that's just the way the US healthcare system operates. She has too many patients but she does get to the root of your health problem.
3.7 Rating
September 24th, 2012
3.7 Rating
June 29th, 2010
I have been surprised by the negative evaluations of Dr. Owen, as she has never been less than kind and considerate with me. I know that by the end of the day she's always running a bit late, but I believe that is because she tries to give each patient as much time as he or she needs.
2.3 Rating
May 6th, 2010
Well it took over two Months to schedule this appointment which can we semi-understandable as a new patient. However after filling out all of the new patiet paperwork and HIPPA forms I was left waiting in the office for almost 40 minutes. After eventually being let into the room it wa about 15 minutes of a wait (understandable again, I can't expect to be the only patient!). However once dr. Owen came in she did not really introduce herself and made me feel as if I was a hassle to her...if it was that big of a deal for her to go through the paperwork then why do it...also the additional comments I listed as to what I wanted to talk to her about was not even discussed. I'm not too sure if I will be back...
2.3 Rating
July 15th, 2009
Not so good
1.0 Rating
July 7th, 2009
This doctor blows off your symptoms as a small thing. I saw her 3 times over 2 years and complained of severe congestion and fatigue and continual mucus. I asked her if my nose had anything to do with it since it was fractured years ago. She said my nose was fine. I saw a different doctor today, (an ENT specialist) and he said it was a deviated septum and that I have sinus infections that have been around a long time. Also, Dr. Owen could not diagnose my heart issue I have, but when I saw my new primary care physician, she heard it and now it has been officially diagnosed as such. Given Dr. Owen's rude attitude I suspect she is intimidating to conceal the fact she is not that good at her profession. This is a very dangerous doctor to bring your kid or anyone you care about to.
5.0 Rating
January 10th, 2009
Great Listener
1.0 Rating
August 28th, 2015