Rate Now
Share Your Experience
Have you seen Dr. Catherine Roush?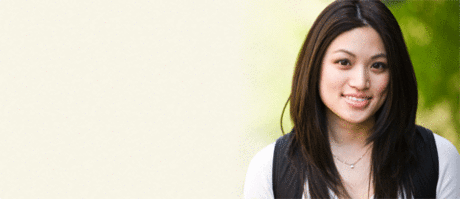 Birth Control
Get the facts about birth control so you can decide which type is right for you.
10 Ratings with 5 Comments
5.0 Rating
April 24th, 2013
Great OB/GYN Practice
Awesome care with prompt and acurate service. I has a horrible exp w/ some abnormal paps and unfortunate diagnosis and Dr. Roush and her medical asst made me feel as comfortable as possible made sure I took the right steps to help my diagnosis. I love my GYN and thats not a usual feeling. Thanks for all you do on a daily basis. Some time it seems like I slip through the cracks in most situations and with The Womans Group medical care its different and I truly appreciate that.
5.0 Rating
January 25th, 2013
Dr. Roush My GYN/OB Physician
1.0 Rating
August 9th, 2011
HORRIBLE! SEEK HELP ANYWHERE ELSE
DO NOT ever go to The Womens Group. this is where I went to see Dr. Roush. I had HPV and a Colpo performed, I was never called back. I had to call back numerous times to get any answer on results. I was never told I needed check ups every 6 months. Now years later I am suffering very seriously because I didn't know I was supposed to get check ups every 6 months with HPV thanks to the doctor not making me aware. That aside, my friend and I who went to The Women's Group were never called back - the wait is long, and the treatment is horrible. I will never go here again
5.0 Rating
July 18th, 2011
Sincere & Intelligent
1.0 Rating
January 24th, 2011
Horrible
My husband and I were called in due to an abnormal blood test result. We were able to come in the Tampa Womens Group office. The only doctor available to speak to us was Dr. Roush. I had been on bedrest due to a placenta previa which caused me to bleed. Then we were told that we had a very high risk that our baby had Trisomy 18 which is a genetic disorder in which a person has a third copy of genetic material from chromosome 18, instead of the usual two copies. Fifty percent of infants with this condition do not survive beyond the first week of life. Some children have survived to the teenage years, but with serious medical and developmental problems. She advised us that she wanted to do amniocentesis and that was the only way to be sure. The results take 10 days. She advised that if we did not do the amnio then there was no way of knowing if our baby would be deformed. We did not want to carry the baby to full term only to have it die or be horribly deformed. It seemed that our only choice was to have the amniocentesis. She performed the amniocentesis a few hours later. The first puncture did not go well so she punctured me a second time drawing out bloody fluid. This was a horribly painful experience. Miscarriage is the primary risk related to amniocentesis. The risk of miscarriage ranges from 1 in 200. She doubled my risk by puncturing me a second time. This procedure caused my water to break within two hours and I was sent to the hospital. An ultrasound revealed that the baby had no fluid around it to allow for lung development. I was put on antibiotics for infections and a high risk pregnancy doctor was called to speak to me about our options. The most important thing he let me know was that because I had a placenta previa this could have been a false positive for Trisomy 18. He took time to explain all our options and was absolutely wonderful and sympathetic. Had I known that tiny piece of information from Dr. Roush, I would have NEVER considered the amniocentesis. We were told that my chances for a healthy pregnancy were very slim and we made the decision to end the pregnancy to prevent me from suffering infections and possibly not being able to have children. I am Catholic and do not believe in abortion as a means of contraception. This was the single most awful decision that I have ever made. Two weeks later we received the results of the amniocentesis: it was a perfectly normal healthy baby girl. I dont have the ability to express how angry I am with Dr. Roushs lack of education to at least have advised me to have a high risk ultrasound and consult with a high risk doctor before making the risky decision to have an amniocentesis. Please save yourself the heartache and find a better doctor!
1.0 Rating
September 19th, 2016
5.0 Rating
September 11th, 2015
3.7 Rating
June 30th, 2014
Nearby Doctors

Dr. Catherine Roush is similar to the following 3 Doctors near Tampa, FL.