Rate Now
Share Your Experience
Have you seen Dr. M Pinto-Lord?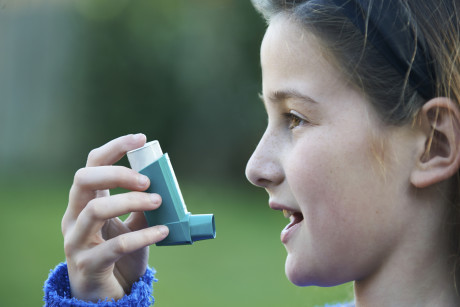 Childhood Asthma
Get the facts about childhood asthma, including the causes, symptoms and complications related to this condition.
20 Ratings with 12 Comments
1.0 Rating
June 6th, 2013
Lack of Support
I have been taking my grandson to Pinto-Lord Since the age of 2. He is Autistic and over the years She has been very supportive of my situation. I am his guardian. Recently my daughter filed to terminate the guardianship and I had to present evidence to the court that this action would be very harmful to my grandson's well being and damaging to his development. I requested Pinto-Lord's support thru this very difficult process. I even delivered a subpoena to her office which was totally ignored. I requested at least his case history be provided to the court to demonstrate my grandson's level of disability and got NO response. I then requested his medical file be made available at the very least AND GOT NOTHING !!! I can't believe that Pinto-Lord was so dismissive of the well being of this child !!! I would not recommend her to anyone I know and will be transferring my grandson's care ASAP !!!!
5.0 Rating
May 10th, 2013
Fortunate Patient
I am very thankful for Dr. Pinto-Lord and her expertise with children who suffer from autistic spectrum disorders. She is very knowledgeable, She is very responsive to phone calls, and has a wonderful way with special needs kids. Her diagnosis was accurate and swift; in addition, she caught two other medical issues which went unchecked by our long standing PCP. I was referred by a friend who also has a child with autism. We are grateful to her and highly recommend her.
5.0 Rating
November 7th, 2012
Dr Pinto Lord
I was very lucky that when I woke up with no use of my left hand the ER called her in. She dxed a very uncommon palsy and put my mind to rest that I was not going to be paralyzed for life. It has been 3 months and much of my hand has come back almost to normal just as she said. he sent me to Nerve conduction testing and found the nerve and sent me to get splints to keep my hand stable. She was very good at diagnosing my problem and taking care of it.
2.3 Rating
June 20th, 2012
Sharp Cookie But Only To A Point
We took my child here for approx 3 years. We already knew his diagnosis and we were trying to get a hard to pin down second diagnosis in question. We never really got an answer to that second diagnosis until about the time we left her practice. That's not why we left though: She had suggested that we go to Speech Therapy and told us if the diagnosis didn't work for our insurance company to call her office and she would come up with another one. Well, her diagnosis didn't work so we called her office many, many times. I called every day for weeks. She would not call us back to help us. We had to stop Speech Therapy for my son and by then we owed over $4,000. I even left a message of the dollar amount we owed and all....But she would not help us and left us feeling angry, disapointed & hopeless. We took my child elsewhere and now travel 2 hours each way for his new doctor. We have a different diagnosis and someone who won't leave us hanging.
5.0 Rating
February 3rd, 2012
I have been seeing Dr. Pinto-Lord for over 15 years for a seizure disorder. My experience has been nothing short of excellent. She is very caring and helpful in all aspects of my health. She even diagnosed a problem correctly that was totally unrelated to neurology and was missed by another specialist. Under her care I have been able to lead a more than normal life style.I give her high marks all the way around.
3.7 Rating
May 18th, 2011
3.7 Rating
May 9th, 2011
saved my daughter's life
I brought my daughter to Dr. Pinto Lord when she was 10. I had been taking her to a dr. in Maine for 6 yrs. and he had misdiagnosed her for all those years and I knew he was wrong. Dr. Pinto lord was recommended to me by a friend and I was able to make an appointment within 1 week, not 1 yr. She correctly diagnosed my daughter within 10 minutes and has been treating her ever since...she is now 16. Because of her expertise and knowledge my daughter does not suffer like she had before, has been able to receive sped. services based her Dr. Pinto lords diagnosis and advice. I travel from Maine to see her and it was so worth it!
5.0 Rating
February 17th, 2011
I have been seeing Dr. Pinto Lord with my profoundly disabled daughter for over 20 years. My daughter has a very rare syndrome that even Childrens Hospital in Boston couldn't figure out. She has guided us through our journey and has been very supportive and always available with getting prescriptions refilled and returning calls. She does not over medicate our children, as my daughter who suffers from a seizure disorder is on only 2 medications, which always astounds others in the medical profession expecting her to be on multiple meds. She can sometimes seem extremely blunt when diagnosing but I have always appreciated this trait as I always felt I was completely informed. I would highly recommend her.
3.7 Rating
September 26th, 2010
1.0 Rating
May 18th, 2009
My 5 year old son was taken to this Dr. by his father and step-mother and was put on Focalin without my knowledge or consent. My son does not need any kind of medication in my opinion. He is a typical 5 year old that has some issues processing the lack of consistancy in lis life due to a chaotic custody arrangement. He needs to be in counciling learning proper coping skills rather than being taught from age 5 that taking a pill will help you out. This is a very dangerous and addictive medication with some serious side effects and it isnt even approved for childern under 6. But, after one visit, this doctor figured it would be great for my son?!?!? I would seriously reconsider if you were thinking of bringing your child to this doctor.
3.7 Rating
March 16th, 2009
My son has been going to this doctor for 8+ years. I know that she is a good doctor but she doesn't always have all for her facts straight. It takes a long time for her or her office to get back to me (my son needed his seizure meds refilled and we had to go to his pcp because she never got back to us)
1.0 Rating
August 9th, 2008
Not recommended
I would seriously do your homework with this "Doctor"...esp if it has to do with your children. My son was taken to her by his father and step mother, and put on ritalin without my prior consent. I have encountered 4 other people that would share this same story with you, this "doctor" is pill happy...........not caring about the after affects that we as parents care a great deal about. DO NOT see this doctor..for your childrens sake!!!!