Rate Now
Share Your Experience
Have you seen Dr. Celeste Debaptiste?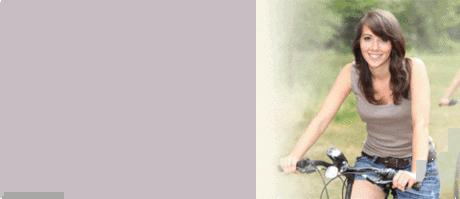 Endometriosis
Get the facts about endometriosis, including symptoms and parts of the body that may be affected.
31 Ratings with 11 Comments
1.0 Rating
July 22nd, 2013
People should know
I tried to give this zero stars out of four. It wouldn't let me. Horrible, horrible doctor. She might be great to those who don't need any help. She cancelled more appointments than I actually had; often right as I showed up at the office. She rushed through visits, couldn't be bothered with my questions and God forbid I expressed fear or anxiety about anything with my first child. I was having strange symptoms for two weeks. When I called the office, 2 or 3 times I got brushed off as just being a "nervous" mom. My son was born 13 weeks premature. I wasn't making things up! I don't recommend this doctor at all. There are too many other, really good ones out there. Take the time to look and follow your gut. If you're not getting the attention you need or you're feeling uncomfortable about anything, find someone else!!!!
1.0 Rating
February 22nd, 2013
Rude and discourteous
Horrible experience at this office. The nurse practitioner, Susan, is the only compassionate one in the entire office including the front help. Dr. Debaptiste is rude and short and doesn't take time to answer questions. I have had appointments cancelled on me with no notice. Had my husband take the day off work, I showed up for my appointment and the rude office staff told me I needed to reschedule. Never occurred to them to call me ahead of time and let me know this. In short--go somewhere else!!! With the exception of the NP, (who is probably the sole reason this practice thrives), I would never recommend this office to anyone.
5.0 Rating
November 8th, 2012
Love her
She delivered both my of my children. I thought she was great! She is direct and to the point. She might not be all warm and fuzzy but she is an excellent doctor. I have a friend who works at the hospital and she had nothing but wonderful things to say about Dr. D. I nursed both my girls and she was incredibly supportive of breastfeeding. She helped me when I developed an infection from breastfeeding too. I have since had other issues and I feel she is determined to get to the bottom of it. I highly recommend her to anyone!
5.0 Rating
June 25th, 2012
Dr. DeBaptiste is an excellent doctor. I see a lot of people complaining about her bedside manner on here, but I think it is just that she is quite. She isn't going to coddle you and make a big deal over everything you tell her- but you can tell she cares. She is a very intelligent doctor and I felt like I was in great hands during the delivery of my son. I would recommend her to anybody.
1.0 Rating
October 24th, 2011
LATE LATE LATE
Not only is this doctor and her associate late with keeping appointments this Dr. Seems to have some sort of problem with the way she talks to her patients. She spends maybe two minutes with you after you are left their waiting in the office for more than an hour in a hot room. After the wait she condescendingly speaks to you as if you are a two years old. Im 36 weeks pregnant and she has yet to even speak to me about a birthing plan. I am finding a new doctor before I give birth. I do not want her to be near me when I give birth!
5.0 Rating
September 13th, 2011
i actually liked dr. D. she was very compassionate, caring and understanding. never could complain about her. she checked up on me after baby was born and many times it was her calling me, not the assistant. i think she can do with better staffing but overall, i give her a 15 on a scale of one to 10. thnx dr.d!
3.7 Rating
June 20th, 2011
Dr. Debaptiste delivered 2 of my children. With the delivery of my 2nd child she knew that I wanted to do it naturally and supported me in this decision. She did not try pushing drugs on me. She is a caring doctor, but she is a little more reserved than some might like. I would recommend her to my friends.
5.0 Rating
September 27th, 2010
Bellas Mom
First Dr Debaptiste is an excellent doctor and amazing surgeon. I will agree during my pregnancy I wasnt sure about her bedside manner, she is to the point and maybe not super friendly like some might be looking for however she is experienced, knowledgeable and has your and your babys best interest at heart and that is whats important. The longer I knew her the more I realized she is just a quiet person in general. I never felt that she didnt care about me, or that she was rude. Please remember she has a multi faceted job, she not only sees pregnant moms for check ups and others for annuals, etc she may have just spent the entire night in delivery or performed a C Section (not as "routine" as some may think for surgery) In short during my pregnancy and my unexpected C Section she was caring and compassionate and I would recommend on to anyone looking in the West Chester area.
1.0 Rating
August 25th, 2010
this doctor was barely in the room during my delivery. when i would have my visits, she barely talked to me. She was extremely rude to me, and her office staff asked highly personal questions over the phone; things that i felt they shouldn't be asking. Dr. Debaptiste treats you like you are a moron and doesn't respect you. She assumed I wasn't breastfeeding, (never asked me) and started writing a script for a B.C med that would have dried my supply up. When I mentioned that I was nursing, she seemed shocked. It was as if she thought I was too irresponsible to even think of breastfeeding, so why bother ask? She was not a good doctor to me, and I wouldn't recommend her to anyone.
5.0 Rating
June 21st, 2010
Dr. DeBaptiste has been wonderful during both of my pregnancies. I never felt rushed during an appt. I always felt that I had her undivided attention. She has an AWESOME bedside manner. She is very relaxed and not rushed. When I had to have a certain procedure done by the nurse before my C-section, she held my hand and rubbed my arm and talked quietly to me keep me calm. I LOVE her!!!
1.0 Rating
December 3rd, 2009
Sub-Par
5.0 Rating
January 18th, 2017
Nearby Doctors

Dr. Celeste Debaptiste is similar to the following 3 Doctors near Wilmington, DE.