Rate Now
Share Your Experience
Have you seen Dr. Celeste Williams?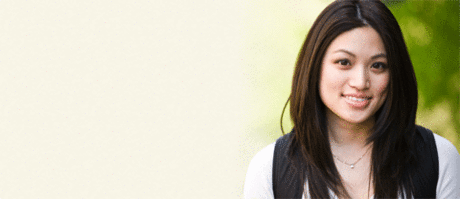 Birth Control
Get the facts about birth control so you can decide which type is right for you.
35 Ratings with 12 Comments
1.0 Rating
October 28th, 2016
Do not use this practice unless you want to risk having your appointment cancelled and then having to wait months for the next appointment. I had waited a month for my October 28th visit with Dr. Williams, for constant abdominal pain. Fifteen minutes before my appointment the office called to tell me the doctor had a family emergency and they would have to reschedule my appointment. The next appointment time offered to me was DECEMBER 28TH! Keep in mind this appointment was because I'm in constant pain. The office staff made no effort to help me.
1.0 Rating
September 15th, 2016
Fat Shamed
I had my first appt with this Dr and I left in tears. I was fat shamed by her. When I told her that I exercise regularly, she looked at me and said, Well, I doubt that. Do you go to the gym?" No, don't go to the gym! I didn't know that was a requirement to be healthy. But I do get out and walk every day, play at the park and chase around my hyperactive child, and do exercises in the living room every night after my daughter goes to bed! I was also shamed for being on medication for depression and anxiety by both her and her nurse, before they even some to me about the medication. When I told her that I had a traumatizing birth experience with my child that left me with PPD and PTSD because of my abusive OB at the time, she said, "She may not have had the best bedside manner, but your c-section scar looks fine, and your kid is healthy, and that's all that matters." She made me feel as if I didn't deserve to try and get pregnant because of my weight and my depression. No empathy whatsoever. I will not be going back.
1.0 Rating
August 27th, 2016
Not enough knowledge ; beware!
I am pregnant with a seizure disorder. I am already seeing a perinatal specialist for it, and she told me that I needed an obgyn just and ONLY to deliver my baby. After two weeks of waiting for her to look over my records, she tells me that I need to just stay with the specialist and that my doctor will know where to put me; that she ( Dr Williams ) wants the best for me . Heck yeah right. I was too hard for her , so anybody could be too hard for her. One cannot just trust their health with just anybody, especially when they say" you are 2 hard for them."
5.0 Rating
March 1st, 2016
Great n I'm overweight
After I read all these reviews I was skeptical about seeing her. I'm well over 300lbs and pregnant too. She has never made my weight an issue.. once u gained 6 lbs in 4 weeks and she told me that's a nono but I lost it again right away. . But she's never even discussed my weight other than just telling me if I've gained or lost. Super polite so I don't know what happened with these other women. She's been great
5.0 Rating
January 24th, 2016
ve
4.0 Rating
December 31st, 2015
1.0 Rating
November 13th, 2015
No bedside manner
I only saw Dr. Williams once and she was very rude about my weight gain during my pregnancy when I was well within the recommended 25-35 gain. She spent my entire appointment talking about how I should be scolded for my weight gain and then I found out later after my appointment she told the entire nursing staff that I was out of control and needed to be stopped. She was completely unprofessional and has no bedside manner. Definitely wouldn't recommend her to any woman who's expecting because she doesn't know how to treat and care for pregnant women.
1.0 Rating
November 3rd, 2015
1.0 Rating
February 13th, 2014
c-section
Dr. Williams delivered my baby last year and I had a C-section, she and the man who assisted her left a surgical sponge in my womb the size of a hand towel and I'm not a big woman, I don' know how they didn't see it but I would not recommend her if you need a C-section.
1.0 Rating
September 5th, 2012
No thanks
1.0 Rating
October 10th, 2011
Do not waste your time!
This woman only talks about your weight & refuses to focus on the real issues that are going on with your body. I went to this woman for irregular periods & ended up finding a mass in my uterus but because I'm "so young" she refuses to do anything about it...instead, she pointed to my being overweight & stated that I "had to lose weight" & wanted to talk with me about ways to do that. I broke down crying in her office because of her lack of compassion & harsh tone & she just sat there & later asked, "well...do you have any other questions?" This woman's bedside manner is that of rude & inconsiderate. If you are a skinny woman, she'll be super nice to you but if you are a larger woman, you should probably save yourself the heartache & frustrations.
5.0 Rating
July 7th, 2010
I love Dr Williams
I love Dr. Williams!!! She helped me through my first pregnancy... anything I had a question about she was more then willing to spend time with me and explain everything! My labor went as planned as it could and she kept me updateded on everything.. My husband and I are happy to say that she is my doctor I will be going to her as long as she plans on practicing... I hope she delievers all of my children... Thank you again Dr. Williams