Rate Now
Share Your Experience
Have you seen Dr. Changnin Lee?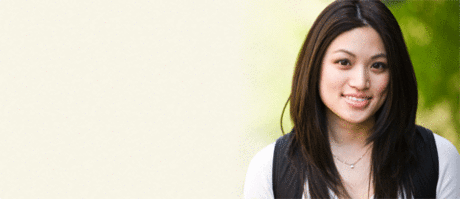 Birth Control
Get the facts about birth control so you can decide which type is right for you.
Quality Rating
Highly Satisfied
54 Ratings with 33 Comments
5.0 Rating
October 6th, 2014
5.0 Rating
October 2nd, 2013
The best fertility care doctor in SoCal
He and his staff are simply the best. I haven't come across such kind and professional medical practice before, and I have been to many. Their diagnosis and treatment is accurate. They have the most courteous staff. Both the doctor and his staff are always ready to answer your questions no matter how much you have. When you are there, you feel so special, and not like a patient. That's how well they treat you. Their wait time is so low. There are very few doctors that receives 5 stars across all review sites, and so does his staff. That alone should speak for itself. If you need a fertility care doctor, go to him. You will be proud of your decision.
5.0 Rating
May 30th, 2013
Self
Dr Lee and his staff are amazing! They walked my husband and I through every step of the process. He kept a close watch on me through out my 1st trimester. He recommended me to a great Dr to continue my prenatal care. Dr Lee is very knowledgable in his field and he will only give you the facts that pertain to your situation. He and his staff are all very detailed and were also great support for us! I recommend him to anyone looking to start a family!
5.0 Rating
April 2nd, 2013
5.0 Rating
March 6th, 2013
The Best
I highly recommend this caring Doctor. My husband and I have been trying to start a family for 6 years. We went to Dr. Terrance Lee, MD before deciding to give up all together. Thank God we did. We became pregnant with our first child, a baby boy within 6 months under his care. Every single visit we were seen by Dr. Lee. We were never rushed and he always made sure we understood the procedures and all the options we had available to us. Fertility treatment doesn't come cheap, that's one reason that kept us from seeking treatments earlier on. Dr. Lee was dedicated to helping us get pregnant for as little as possible and as quick as possible. He was keen on diagnosing our infertility without going straight into all the unnecessary expensive tests to figure it out. Even after it was time to move on to a regular OB he was always available and truly concerned about ours and the baby's well being. Every single member of his staff went above and beyond for us. We were truly blown away after every visit by their care, professionalism, and helpfulness. We will most certainly be returning to help grow our family even more! Please go see him, you won't find anyone more qualified and trustworthy.
5.0 Rating
August 24th, 2012
A Caring Doctor and Well Trained Staff
I do not have experience with other fertility centers because I only received treatment from Dr. Lee. My husband found Dr. Lee from our insurance plan. Dr. Lee evaluates each patient individually and makes the appropriate recommendation. I did not focus much on medical questions because I trust Dr. Lee's expertise. Dr. Lee was helpful and responsive with my many questions including the ones about family and life. Patients do not have to wait too long because the staff does a very good job with scheduling. The staff in the practice are friendly and crossed trained, so they are able to assist patients with their questions. The practice is mid sized and not too fancy. The patients' privacy is well protected during the visits. The IVF labs and surgical centers are not on the premises. Patients need to have strong will and financial support to be able to continue with the treatments because not everyone will be successful in the first attempt. I had seven attempts including both IUI's and IVF's before I achieve this pregnancy. Dr. Lee helped us go through the emotional process and still followed up after my 12th weeks of pregnancy. He truly cares about the patients and the baby.
5.0 Rating
June 13th, 2012
5.0 Rating
May 22nd, 2012
The BEST doctor EVER!
Dr. Lee is truly the best doctor I have ever had. He is compassionate, knowledgeable, personable, and he truly cares about his patients. He is an elite doctor. My husband and I had terrible experiences while trying two cycles of IVF at HRC. We not only both cycles, but we received terrible service, and we felt like we were just a number. That clinic was simply a money making machine. They dont care about their patients.For my third cycle, I was determined to find an excellent doctor; so I not only did research online but asked around and I was finally referred to Dr. Lee. What a different experience from day one! The staff is friendly and helpful; and as soon as we finished our first appointment with Dr. Lee, we knew we had made the right decision. Dr. Lee figured out what our true issues were and made necessary changes to our protocol and we were finally successful and are now pregnant with twins! For all those people that have any type of fertility issues; we highly recommend Dr. Lee. We trust him 100%.
5.0 Rating
May 2nd, 2012
Couldn't ask for a better doctor and staff!
We were referred to Dr. Lee from our OBGYN awhile back and we are happy to say that we are now 13 weeks pregnant after 2 cycles of IUI with our first baby! Very glad to have Dr. Lee and his wonderful staff by our side! We had a ton of questions and called in the office almost every other day with more and more questions each day and as embarrassing as it was everybody was VERY helpful with getting us the right answers without making us feel bad.
5.0 Rating
January 26th, 2012
Friendly and helpful!
Dr. Lee and his super-friendly office staff were always efficient, helpful and made me feel like they wanted me there (rather than some doctors who begrudge you their precious time). We had success getting pregnant with the very first IUI attempt, and it was incredibly easy and quick! I didn't have insurance coverage for infertility, so we were cash customers. They have packages for both the IUI (with or without Clomid) and prenatal care (with unlimited ultrasounds), though they don't include blood tests. Additional IUI cycles are less costly than the first attempt. But I would say the costs were very reasonable and less than I'd feared. All in all, a great place to go!
5.0 Rating
January 25th, 2012
Dr. Lee is a Godsend!
I chose Dr. Lee based on the wonderful reviews and I must say, I am so thrilled with my decision. Luckily, I did not have to undergo more invasive fertility treatments but due to a history of miscarriage, I thought I would seek help in Dr. Lee. After my last miscarriage, I was put on 50mg of Clomid. I was hoping this would kickstart things and regulate my cycle following my D&C. Only one round of that and my husband and I are expecting our twins this summer! Based on my history and the fact that this is a high risk pregnancy, Dr. Lee monitored me through my first trimester. He is such a wonderful, caring doctor with great bedside manner. I felt completely confident in his expertise and I can't express how much I adore his staff. All the girls I dealt with were so pleasant and always eased my mind when I would call with a question.I have just recently "graduated" to my regular OB so I don't get to see Dr. Lee anymore which is bittersweet. But I would definitely recommend Dr. Lee to anyone and everyone. I can't thank him and his staff enough. If you are looking for a phenomenal fertility specialist, Dr. Lee is your doctor!!!
5.0 Rating
September 18th, 2011
Excellent doctor
Dr. Lee is a very friendly and caring doctor. He listens and spends the time discussing concerns that you may have. It is easy to get talk to and get in contact with him. I felt very comfortable talking to him and expressing my concerns. He is an excellent and effective doctor. I definitely recommend him as a doctor.