Rate Now
Share Your Experience
Have you seen Dr. Charles Kelly?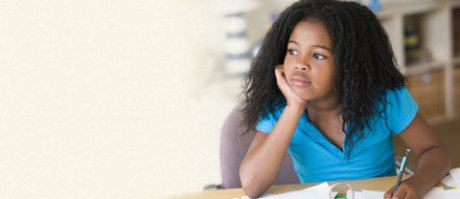 ADHD
Attention Deficit Hyperactivity Disorder (ADHD), including the different types and who gets them.
39 Ratings with 12 Comments
1.0 Rating
December 7th, 2016
Incompetent Staff
3.0 Rating
February 24th, 2016
Stay away from Charles Kelly/Tidewater Neurology
My case was transferred to him/Tidewater Neurology, without my permission, when my physician became ill. Refused to reissue my badly needed prescription, resulting in my being without it over a month. Office chaotic. Long waits in office. Has sign in office, addressing patients which have been waiting a long time, which says/indicates something like; You should not complain if we keep you waiting "forever" because if we should ever decide to see you, you will get our full attention. Further, if you don't like it that we keep you waiting "forever", you can reschedule and come back and wait "forever" again. In one case when I was there, when I first entered the office, there was an elderly gentleman in a wheelchair sitting in a bent over position. He looked very ill. When I came back an hour later, he was still there. I asked the woman who was with him how long they had been waiting and she said "almost an hour and a half". I fired them and got another physician and would recommend that you stay as far away from them as possible. If I was you
2.0 Rating
August 22nd, 2015
It took a month to see the doctor for chronic back pain. He ordered an MRI but next time I saw him he didn't explain the results to me. He also said he would call in a prescription to the pharmacy. When I went to pick it up he had forgotten to call it in. The office was also suppose to call a referral for a nerve block which they didn't do.. By the time I checked on it, it was Friday and the office was closed after 12:00 so I had to wait until Mon. My third appointment with him I arrived to find out Dr. Kelly nor his partner were there and I had to see the PA. No one ever called to tell me to give me a choice of rescheduling. Not sure I will stay with this group.
5.0 Rating
June 11th, 2015
I have seen several Neurologists who haven't come close to beginning to figure why my seizures won't stop. Since I have been seeing him I have waking up in the hospital much less often. Also I usually lose a week or two worth of memory, but with his advice and treatment it has been only one day. I have been to four hospitals and at least eight Neurologists. So far Dr. Kelly has done for me than all of them combined.
5.0 Rating
March 27th, 2015
Alzheimers visit
Brought my husband, who has Alzheimers, in for a visit to evaluate whether or not he was able to sign legal documents at this point. Dr. Kelly gave us his undivided attention and showed the utmost compassion. We don't always see Dr. K on every visit, that is why he has assistants, but did see us when we needed his personal opinion. I rate him very highly and have all the faith in him for treating my husband. Wait times are not an issue, to me it means that he is spending the necessary time with the patients prior to us.
1.0 Rating
March 22nd, 2015
c
1.0 Rating
March 21st, 2014
Office team is slack
The office team will not go out of their way at ALL for a patient. If you need help and it is a Friday, forget it! They will say whatever you want to her to get you off the phone and not follow through with the request. I have seen the doctor multiple times and he seems not to care. Like all of the other reviews, if you want someone that will actual care for you as a patient then go some where else.
1.0 Rating
September 5th, 2013
2.3 Rating
July 22nd, 2013
Left Because of the Nurse Practitioner
I only saw Dr. Kelly once, after that I was passed on to his NP, Angela. I had been going for about 4-5 months for chronic migraines because I just couldn't stand the intense pain anymore. I ended up leaving the practice when I got tired of having to remind her EVERY appointment why I was there, what medications I was taking, what medications I have tried, my symptoms, types of headaches, location of pain, frequency of the headaches, etc. You know, basic things most doctors are in tune with from your file. Which is odd to me because she ALWAYS took notes about every little thing you said, yet I guess they are just to make her look good because she obviously never used them. In addition, it was nice when I told her my medication was making my stomach hurt and she straight up told me "I seriously doubt that", hmmm last time I checked she doesn't have my stomach. That's when I decided to get the h... out of Dodge. I should of taken caution to her when the 2nd day I was there... I was waiting in the waiting room and a woman came in desperately telling the front desk NOT to schedule her with Angela anymore because she was doing things with her medication Dr. Kelly specifically did not want her to do. I heard the nurses tell her that wasn't a possibility. I thought I was going to decrease the amount of migraines I was having, and she assured me that would happen. Honestly, I'd rather deal with my horrible migraines than have to go back to her. She was useless and rude. I thought I was going to see an ACTUAL doctor, which is why I went. Instead I just wasted my money.
1.0 Rating
July 13th, 2013
Uncaring neurologist
5.0 Rating
April 26th, 2012
Excellent
Took time with me and answered my questions. Diagnosed my sleep apnea and followed me on CPAP. Complete Health Sleep Labs in Mount Pleasant was wonderful and helped me to get used to CPAP and helped me get a good mask. I recommened Dr. Kelly for Sleep Disorder treatment and diagnosis. Very good experience and care.
1.0 Rating
January 3rd, 2012
Migraine Patient