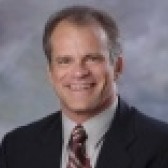 Thoracic Surgeon, Surgeon, Emergency Physician
22 years of experience
Accepting new patients
Brought to you by
Accepted Insurance
Accepted Insurance
?
Acceptance of particular insurance plans may vary, based on different office locations. As a result, we've listed plans accepted at different locations. Click on any insurance company to see which specific plans are accepted by Dr. Mok.
37595 7 Mile Rd Ste 430, Livonia, MI 48152
Utica, Allure Medical Spa - Shelby Township, 8180 26 Mile Rd, Ste 300, Shelby Township, MI 48316
Need health insurance?
It's more affordable than you think! Click below for an instant quote
Get an instant quote