Rate Now
Share Your Experience
Have you seen Dr. Charles Day?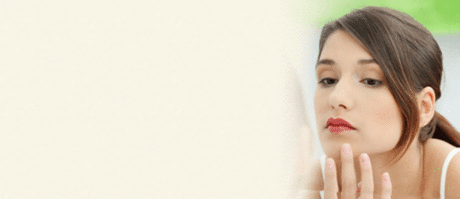 Acne
Get the important facts about acne, including the different types and what causes it.
Quality Rating
Highly Satisfied
68 Ratings with 11 Comments
5.0 Rating
August 27th, 2013
5.0 Rating
March 26th, 2013
Great Staff
I was referred to Dr. Day by my gyn doctor. I called the office to schedule an appointment. I spoke with the secretary Nijer who was awesome. Very helpful and extremely courteous. It's been my experience that the staff are usually an indicator of what you can expect from the doctor. I'm looking forward to my consultation.
2.3 Rating
February 11th, 2013
M.Ed
I was a patient of Dr. Days' and originally thought he was great until I got approved by my insurance. Being former military I would have thought he would have more compassion for those of us using Military insurance. I can't even get an appointment but am just told I will be on "the list" to be called when he has an availability. I was told the office has to go through too much paperwork for insurance patients. Boo-Hoo, I went through a lot of paperwork to finance my previous surgery with him. I am appalled at his lack of ethics and morals regarding self pay versus insurance. My advice go somewhere else.
Doctor's Response
Our appointment availability is not a reflection of Dr. Day's morals or ethics. We run a small office with very few office staff members. Dr. Day truly cares about each and every patient and in order to offer the highest quality of care, we can only take on a certain number of patients at a time. Some other doctors offices take every patient that is referred as quickly as possible which results in less time with the doctor, longer waiting room times, overworked office staff members. We do not run our office that way. We pride ourselves is giving each and every patient the BEST possible care. Each patient is allotted a generous amount of time with Dr. Day personally, something you will not find in most clinics. In order to continue to operate in such a fashion, we are forced to limit the number of patients that we can take on at a time. We are sincerely apologetic if you feel that your wait time is longer than you would like, however, you can be assured that when you are scheduled for an appointment, you will receive the same level of care and attention that each current patient is receiving.
SHOW
2.3 Rating
November 13th, 2012
Dr. Day was caring, and kind, overall a great doctor. I don't mean to write a negative review, but here it is.... I had my breast augmentation 3 years ago and just realized I needed to re do my breast cuz one of them went back to it's size I was before the surgery. I was pretty upset because he isn't cheap and I thought I was making the right choice by choosing him, but just because he is nice and seems caring does not mean he's the best at what he does. I now regret not doing my homework before making this huge decision in my life. I'm a military wife and that just makes it so much worse because I have now moved from the area.
Doctor's Response
If your breast has decreased in size from your original procedure, the likely cause is an implant deflation. An implant deflation is not a result of poor surgical care but rather a defect in the prosthesis. If you do in fact have a deflation, the implants we use in our office are covered by a lifetime manufacturer's warranty. This means new implants will be shipped to our office for free. Dr. Day would be happy to see you for a consultation to determine whether you have a deflation and will re-operate if needed. The implant manufacturer covers the cost of the surgery with financial assistance should your implant deflate within the first 10 years. This means your surgery would be performed at absolutely no cost to you. Dr. Day is a very skilled surgeon and will make sure that you have the best results possible.
SHOW
5.0 Rating
August 7th, 2012
Consult for Breast Reduction
My consultation with Dr. Day was amazing. He is such a kind, caring, very upfront doctor. His staff is just as great also. I was approved thru my insurance and I pray he can get me in for the surgery soon for medical reasons.
5.0 Rating
July 14th, 2012
Neck Tuck with associated fat injections +++++
I have had elective surgeries before and my experience with Dr. Day and his staff far exceeded the excellence of my previous medical care. He explained in detail what was involved with my procedure. He is professional, extremely knowledgeable, caring and most importantly to me a talented surgeon. I have, and would recommend him highly to anyone who is cautious about having cosmetic surgery. He is the best. My husband is now considering some facial procedures. Now that is a recommendation!
3.7 Rating
March 17th, 2012
husband of patient
Dr. Day explained everything in great detail. The only issue that I have is that he encouraged my wife to go bigger than I was comfortable with. She ended up choosing smaller breast implants but she still has DD. She is happy. Me I'm just ok. They look ok, just to darn big.
Doctor's Response
We are sorry that you are not happy with your wife's surgical results. In our practice, it is our policy to let each patient choose their own size breast implants. We have been told by patients that some other doctors pick the implant size without giving the patient a choice. We offer sizing in our office and send the patient home with a chart detailing the specifics on every implant size. We also explain to the patient how to do their own sizing at home. These practices are done in an effort to help the patient decide what is right for them and what will make them happy after surgery. Dr. Day does indeed offer a recommendation for implant size based on what is discussed with the patient during their initial consultation appointment, however, the final decision is always left up to the patient. If you and your wife are not happy with the end result, we are here for you. Feel free to come back in and we can remove the current implants and replace them with a smaller size.
SHOW
5.0 Rating
April 20th, 2010
Caring
Dr Day is very caring, I had complications after my tummy tuck and he was there for me everytime I needed him, he has a very big heart and I can tell he is in the business cause he loves what he does. His staff is very friendly and helpful. I will definetly will go back to him if I decide to do another procedure.
5.0 Rating
August 27th, 2009
Honest and caring
5.0 Rating
May 14th, 2009
5.0 Rating
May 20th, 2017
Nearby Doctors

Dr. Charles Day is similar to the following 3 Doctors near Harker Heights, TX.