Rate Now
Share Your Experience
Have you seen Dr. Charles Depaolo?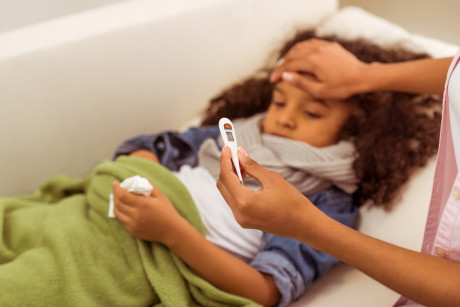 Flu
Get the facts about influenza (flu), including symptoms, who gets it, and what vaccines are available to prevent it.
44 Ratings with 14 Comments
5.0 Rating
December 9th, 2015
5.0 Rating
December 6th, 2015
Excellent caring and highly recommend Dr DePaolo
Being a former RN I look for certain qualities in a doctor. In the past 10 years Dr Depaolo has performed 8 surgeries on me and I am currently in the process of having a shoulder replacement scheduled and future knee replaced. Right knee was replaced in 2007 with no complications and good outcome. Dr DePaolo has always been honest, compassionate, and takes the time to listen and work with you, without rushing you out the door. My last surgery I had trouble getting stabilized in recovery and was admitted to the hospital immediately, he stayed last at night ordering test. I have full confidence in his skill as a surgeon. The staff and physical therapist are always kind, helpful and personable. I have worked with many doctors in my career as a nurse/patient, he stands out as one of the finest, I have ever had the privilege to know. I would highly recommend him and have to many who have need of an orthopedic surgeon.
5.0 Rating
June 20th, 2015
5.0 Rating
February 3rd, 2015
5.0 Rating
October 30th, 2014
So glad to have found Dr.D.
Went to Dr.D quiet a few times with different issues and was treated very well by him and all of his staff.Just recently had a THR and couldn't ask to be cared for any better.Had a couple of hiccups that were my fault like falling and stoving up a perfectly good job that he did.All I had to do was call and tell them and right back to the office I went because the whole staff wanted to make sure everything was good to go.Pt is great,office staff is great,nurses are great and Pas are great.Highly recommend Dr.D.
5.0 Rating
September 19th, 2014
Best Dr. In WNC!!
5.0 Rating
September 16th, 2014
The Best....Ever!
Professional; Courteous; Yes, you may have to wait but a busy waiting room equals excellence in my book. My husband and I recommend him to anyone who needs an Ortho doctor!
2.3 Rating
July 2nd, 2014
Former Patient
My 1st surgery on rt shoulder was very successful. Unfortunately the 2 surgeries on my left were not. I never regained full motion and still deal with pain and inflammation. Dr DePaolo told me twice to go to Charlotte? There is NO one in this area that can deal with encapsulitis? There were no follow ups, waits for Dr DePaolo often averaged an hour or more. PT appts had little waiting, but even as my progress deteriorated, there was nothing done with my regimen to change this. I was also told by my PT the pain was in my head and I had to relax more in order for the PT to be effective....tall order! My 1st surgery was covered by BCBS. I had no insurance but got on Vocational Rehab for the next 2. I found my experience to be far less successful and different while on VR. Coincidence? I will be looking for a new doctor since I am back on BCBS. I will not go back to Dr DePaolo.
5.0 Rating
September 27th, 2013
changed from Blue Ridge to Depalo
I went to Blue Ridge Bone and Joint and was taking shots for my Knee pain. When I was told to go across the street (to their other office) to address another issue I had, the doctor seemed to have thought I was wanted drugs and was doctor shopping. I tried to tell him I was sent from across the street and he told me to leave. I was told by a friend that Dr. DePalo was the best. I went to him and have been treated with the utmost respect and care by all his staff and especially him. I am having an operation on my other knee this coming year.
5.0 Rating
May 13th, 2013
Unemployed
5.0 Rating
March 17th, 2013
Highly recommend
The staff is awesome, everyone is very nice and personable. They were able to see me right away. The waiting area is very warm and inviting tho I only waited a few moments ~ the PA that I saw apologized immediately for my wait of no more than 10 minutes in the exam room!!! Will gladly recommend to a friend!! My husband just had a total knee replacement by Dr. D - so far all is great. The PT staff is awesome!
5.0 Rating
June 14th, 2011
Best Ortho in WNC!
Dr.Depaolo performed surgery on both my knees last summer, and I could not have asked for a better outcome or experience! He truly cares for his patients, and will go the extra mile to fully understand your condition. I couldn't be happier with the progress that has been made with my knees, and I have Dr.Depaolo and his wonderful staff to thank for it!
Nearby Doctors

Dr. Charles Depaolo is similar to the following 3 Doctors near North Conway, NH.