Rate Now
Share Your Experience
Have you seen Dr. Charles Finn?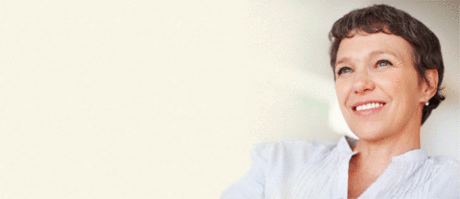 Fibromyalgia
Get the facts about fibromyalgia, including the symptoms and conditions that may be related to it.
37 Ratings with 16 Comments
3.0 Rating
March 28th, 2017
Unable to reach physician months after surgery for records needed for work purposes. Went to building where I normally saw him and building was closed up with no way to reach him or his staff.
1.0 Rating
December 16th, 2015
1.0 Rating
November 5th, 2015
5.0 Rating
February 9th, 2015
5.0 Rating
May 28th, 2013
patient, m.s., c.r.c.
1.0 Rating
January 24th, 2013
1.0 Rating
August 17th, 2012
Fast-Food/Mickey-Mouse Medicine
Appointment: They canceled my first appointment with less than an hour's notice. I rescheduled a few days later. I came in 30 minutes early for paperwork. I brought my own x-rays and MRI's to speed things along.I was left waiting for almost two hours before seeing the doctor, 20 minutes of which was spent staring at the floor of the exam room. Even though I needed a cane to move, the staff power-walked to guide me to the room, gestured at it, and then left before I was even half-way there.Doctor Finn failed to perform the most basic tasks a doctor should do for a new patient (spinal injury...) - He performed NO EXAMINATION WHATSOEVER! He did not go over my MRI or x-rays with me. He did not do a history on me. He did not take any questions or give me a chance to answer his own questions. His attention span seems to last for only five words or so, unless he's the one talking.Dr. Finn seems knowledgeable, but lacks the time/patience/equipment to share that knowledge with his patients. How can I trust a doctor who won't engage with his patients? After all this hassle, I will have to go consult another ortho because I can't trust Finn's results.I spent a total of less than 10 minutes with the doctor during a visit which totaled to a three hour period of time. To make matters worse, the doctor left the exam room 4-5 times to discuss other matters with his staff. When this wasn't enough insult, he invited his staff member into the exam room so he could talk to her about several other patients one after another as if I weren't sitting there on the exam table. Talking about other patients in front of me violates federal privacy law.Dr. Finn decided my x-rays weren't good enough and sent me for some new ones with his x-ray tech. No one showed me where to x-ray room was, so I had to wander the facility with my cane until I found the right place by the international symbol for radiation. Inside was indeed an x-ray machine, but no technician. I had to go seek him out and ask if he could pretty please do my unnecessary x-rays.Dr. Finn didn't go over these x-rays with me either. Instead he wrote me prescriptions for things I didn't need (I already had the scripts from previous doctor, and told Dr. Finn about five times - even showing him my presciption bottles).He didn't hear a word I said and ended up recommending an unnecessary procedure that has no chance of correcting my injury. I will not be going back.If you are thinking about using Dr. Finn's services, think again.
1.0 Rating
December 30th, 2011
Serial malpractice
The first clue for my sister should have been the process servers she noticed while waiting in the waiting room. He botched her back operation - She's in constant pain and no doctor can help her due to the fusing that Dr Finn did. Every person that I have run into locally that has had a botched orthopedic surgery locally here in St Pete Tampa - it has been Dr Finn who did it. Why is he still in practice?
1.0 Rating
November 20th, 2011
Find a different Dr.
1.0 Rating
July 24th, 2011
Interested in only money
1.0 Rating
December 31st, 2010
How have other of Dr. Finn's patients dealt with how when you ask questions he talks right through your query? I have tried waiting for him to stop...he basically doesn't. I've tried assuring him he is not under attack and my question is solely for information...I have tried talking louder and faster than he does...can't pull that off.So, when he answers what he quesses is your question after only a couple of words from you what do you do?I have never run into a situtation where asking a question of a doc has turned into a competition for air space.Help!
Nearby Doctors

Dr. Charles Finn is similar to the following 3 Doctors near Tampa, FL.