Rate Now
Share Your Experience
Have you seen Dr. Charles Gelia?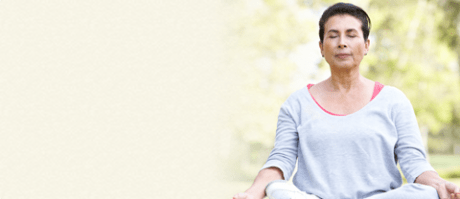 COPD
Get the facts about chronic obstructive pulmonary disease (COPD), including symptoms and complications.
Quality Rating
Highly Satisfied
25 Ratings with 13 Comments
5.0 Rating
March 9th, 2017
Caring Doctor. Great bedside manner
5.0 Rating
July 8th, 2016
Great Doc. Awful office staff
1.0 Rating
October 26th, 2015
I will NEVER go back.
My experience with this office very unprofessional and lack of medical knowledge . I felt like I was pass on to other medical facility and then return to office for results . Dr. Gelia focus to much on laptop and did not address lab results. Just order more testing to rule out one test from another. I never was given a diagnosis after lab results and scans. I will pass this information to anyone who is thinking about going this practice.
1.0 Rating
August 6th, 2014
2.3 Rating
August 5th, 2014
Very concerned with this practice. I was always a prompt patient arriving early to all my appointments. I had a medical emergency and was in the ER for 2 days. I scheduled an appointment with Dr. Gelia after I was released from the ER. Due to medical reasons and FL law I was unable to drive. I arrived 16 minutes late after calling and informing the office manager I would be late due to not being able to drive. When I entered the office she rudely told me we would have to reschedule. Since I'm unable to drive for 6 months and left work early I asked her if she would please ask the doctor if he would still see me since the waiting room was empty. The office manager always has a negative attitude towards patients. The doctor still took me, billed my insurance and took my co pay. A couple weeks later I received a types letter from the front office discharging me from the practice. This was the first time I was late. I had a slight panic attack in the waiting room which is common for someone who takes anxiety medication(the doctor prescribes it to me so they should be aware of my condition). I never used foul language to the office manager and would have handle the situation differently if the office manager handled it differently. She spoke down to me initially so being human nature I responded in the same manor she started. I have new onset seizure disorder and to find a new doctor with this new diagnosis is very concerning. I feel as though the office manager is heartless and isn't concerned with any of the patients. I feel as though since the doctor took me she most likely she over exajerated the altercation that took place to self try to prove a point. I have never received a warning of any kind due to poor behavior. I work in the service industry and when a guest is out of line we give them a warning before we discharge them. I also see 150 people a month and have always referred them to my doctor. Most women will agree it's harder to find a stylist than a doctor. The fact that this practice will discharge a patient who is going through serious medical changes without a warning is very concerning to me. I already know 5 of my guests will not be returning to this practice due to the lack of professionalism and compassion the office manager has towards patients. I really did enjoy Dr. Gelia for the past 5 years but is a God send that I will never have to deal with the front office again. We have a saying in my industry "the support staff is the first and last person a guest sees". I really hope the best for Dr. Gelia and hope the office manager finds peace with herself and learns compassion towards others.
1.0 Rating
March 23rd, 2014
Very bad experience
Treated very poorly by office staff and by doctor on more than one occasion. Left very dissatisfied.
5.0 Rating
December 6th, 2013
I booked this appointment not only last minute, but also with lots of ease with his staff. Dr. Gelia is both very professional but personable at the same time. This was my first visit with him, and he was very thorough in my assessment and asking questions for better understanding of my health. He spent a good amount of time with me because I'm one of those stubborn people that have numerous questions and concerns haha. Even so, he happily answered all my questions with no frustration. What surprised me the most was when he, himself, ensured that the all tests and medications that he ordered were covered by my insurance. I'll be looking forward to following up with him!
2.3 Rating
September 3rd, 2013
Lots of billing mistakes and extra charges
I like Dr Gelia BUT as other reviews have stated, the office staff leaves much to be desired. They mess up the billing to the insurance company nearly every time and then it's a hassle to get it all straightened out. If you open your mouth about ANYTHING to Dr Gelia while you are there, you will get charged extra on top of your co-pay. If you are overweight - it will cost you more, If he asks if you drink (even if you don't drink) it will cost you more etc. etc. This last time they said they did all kinds of 'annual screenings' which were of course weren't covered by insurance and not actually done either. The office staff is not helpful at all in getting these resolved. I think they like to try and soak the insurance for all they can. But, then when the insurance doesn't pay, the patient gets socked for the bill. I am generally healthy and just go in about 2 times a year for checkups etc. Expect your visit to cost a lot more than your co-pay!!!
2.3 Rating
March 20th, 2013
Terrible Office Staff
I have recently left Dr. Gelia's care due to the poor attitudes and professionalism of his front office staff. I was an infrequent visitor to his office but three of the four visits I made to his office resulted in lengthy waits caused by the inefficiency of his staff. Dr. Gelia is a funny intelligent doctor but his supporting cast is weak.
5.0 Rating
August 13th, 2012
Best PCP ever!
5.0 Rating
July 25th, 2012
5.0 Rating
December 11th, 2011
As the other complaint stated, his office staff is horrbile, rude, and they talk about other patients when they leave in front of other patients. Numorus times I have heard them talking about a patient's condition with name included after they walk out of the office. Its a major HIPPA violation. I have spoken to Dr. Gelia about it and he says he is "working on it". He is great, informative an very caring. I won't change dr's because of how he is, but his staff needs some re-adjusting