Rate Now
Share Your Experience
Have you seen Dr. Charles Stringham?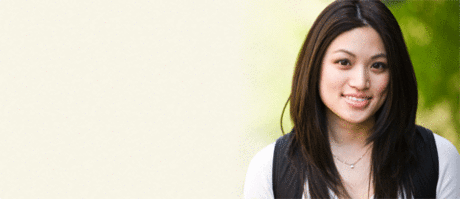 Birth Control
Get the facts about birth control so you can decide which type is right for you.
Quality Rating
Highly Satisfied
39 Ratings with 21 Comments
5.0 Rating
September 7th, 2017
They filed Objection
Press question mark to see available shortcut keys 4 Heather Edmunds-Stringham Public Jun 20, 2017  Leagle.com MENU HOME FEATURED LAWYERS FEATURED DECISIONS LATEST DECISIONS BROWSE DECISIONS ADVANCED SEARCH Leagle.com Leagle.com Leagle.com LAWYER LOGIN Home Browse Decisions STRINGHAM v. BUSH STRINGHAM v. BUSH Email | Print | Comments (0) Case No. 3:16-cv-00960-YY. MD CHARLES STRINGHAM, et al, Plaintiffs, v. GEORGE W. BUSH, et al, Defendants. United States District Court, D. Oregon, Portland Division. June 24, 2016. View Case Cited Cases Citing Case Attorney(s) appearing for the Case MD Charles Stringham, Plaintiff, Pro se. Tom Powell, Sgt. Major; Plaintiff, Pro se. Heather Edmunds, Plaintiff, Pro Se. Lauren Beyer Edmunds, Plaintiff, Pro se. David Lee Edmunds-Beyer, Plaintiff, Pro se. Robert Alan Edmunds, Plaintiff, Pro se. Sarah Rachel Mae Edmunds, Plaintiff, Pro se. Sean Olson, Plaintiff, Pro se. ORDER YOULEE YIM YOU, Magistrate Judge. Plaintiff brings this civil rights action pursuant to 42 U.S.C. § 1983. Pursuant to 28 U.S.C. § 1914, a party seeking to institute a civil action shall pay a filing fee of $350.00, plus a $50 administrative fee. An action may proceed without the prepayment of both a filing fee and an administrative fee only upon a proper application to proceed in forma pauperis. 28 U.S.C. § 1915(a). Plaintiff has neither submitted the filing fee nor moved to proceed in forma pauperis. Accordingly, IT IS ORDERED that plaintiffs shall submit the requisite filing fee or an application to proceed in forma pauperis within 30 days of the date of this order. Plaintiffs' failure to do so shall result in the dismissal of this proceeding. The Clerk of the Court is DIRECTED to send plaintiffs a form application to proceed in forma pauperis with this Order. IT IS SO ORDERED. Comment Your Name Your Email Comments 1000 Characters RemainingSubmit Leagle.com reserves the right to edit or remove comments but is under no obligation to do so, or to explain individual moderation decisions. Copyright © 2017, Leagle, Inc. Disclaimer Terms of UsePrivacy StatementAbout UsContact Us Want to ask a Lawyer online now? I can connect you ... 1 Maximize Leagle.com | The place to find U. S. Law, Lawyers and Opinions Leagle.com | The place to find U. S. Law, Lawyers and Opinions leagle.com no plus ones no comments no shares
5.0 Rating
August 21st, 2017
Pet vs DHS
5.0 Rating
January 29th, 2017
Stringham Vs Bush
5.0 Rating
October 19th, 2016
35
5.0 Rating
August 28th, 2016
35
5.0 Rating
August 8th, 2016
title 35
5.0 Rating
May 13th, 2016
Title 35
5.0 Rating
May 11th, 2016
35 501c
5.0 Rating
May 8th, 2016
confused???
Hi, I little little confused have been searching for a Dr. In the community. I'm looking for a Dr. That listens, and is compassionate. Dr. Stringham has some wonderful reviews. The only Dr. I found with absolutely no bad reviews! I called the given phone number to schedule am appointment, but was told he is not there, and they have never heard of him? I'm a little confused. Can anyone she'd some light on this for me please?
5.0 Rating
April 13th, 2016
Title 35
5.0 Rating
March 25th, 2016
Title 35
Dr Charles Stringham is my favorite doctor ever. He deserves it because I checked him and he was correct. Santiam is very unprofessional and abuses both of us during my ER visits because I am Dr Stringhams friend and was his co worker. Santiam fired me over it. The courteous staff isn't his fault. They are peers of ours.
Nearby Doctors

Dr. Charles Stringham is similar to the following 3 Doctors near Salem, OR.