Rate Now
Share Your Experience
Have you seen Dr. Charles Horton Jr?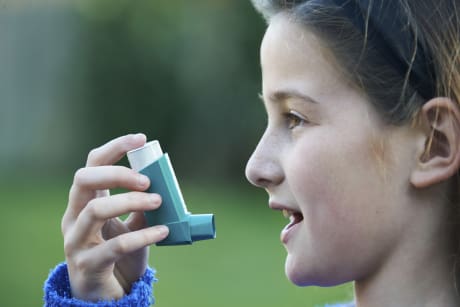 Childhood Asthma
Get the facts about childhood asthma, including the causes, symptoms and complications related to this condition.
25 Ratings with 11 Comments
1.0 Rating
August 22nd, 2016
This man should never be able to practice medicine ever. If your child is healthy and needs his or her shot he's the man but if you actually have a sick child you're better off going to the emergency room or finding another doctor. He is a do nothing physician and everything is a virus to him no matter what. He is dangerous if you have a sick child because he will put your child in harms way by the do nothing approach. I am telling you he is horrid
5.0 Rating
May 4th, 2016
Dr. Horton saved our daughter's life
Last summer at our daughter's 18 month checkup, Dr. Horton found a mass in her abdomen. He insisted we have an ultrasound the next day to determine what might be going on. As it turns out, it was a cancerous tumor on her right kidney. We were sent to St Jude in Memphis almost immediately. Because of Dr. Horton, they were able to remove the tumor and diagnose her as stage 1. Throughout the 4 mos if chemo she had, we constantly encountered doctors and nurses who said how often these types of tumors are missed because doctors just assume it's nothing and ignore them. Dr Horton is very conservative. If you are looking for a pediatrician who will write antibiotics every time you go in with a sick child, it's not him. But I trust his judgment completely and will never question him, as we literally owe him our daughter's life. He is a wonderful, caring Doctor who has taken care of both of my girls for the past 4 years and will take care of my 3rd due this summer. I wouldn't trust any other pediatrician in Huntsville more than him.
4.0 Rating
June 23rd, 2015
1.0 Rating
May 15th, 2015
Use at your own risk
I presented my child with a fever and other flu like symptoms on Monday morning. Symptoms started late Saturday (with in the 48 hour window for prescribing Tami-flu). He came in and said that he doesn't like to give Tami-flu. No further explanation. We walked out of the office without even a test for the flu and he said she could go to school next day if she felt better. My child grew worse over night so we took her to another facility and they diagnosed her with the flu. Then we were charged from Dr Horton and also had to pay the other office. I challenged his charge and asked for him to call me and he never has. POOR service. Staff is fabulous but lousy Doctor.
5.0 Rating
March 12th, 2015
The BEST!
5.0 Rating
September 6th, 2013
Set the bar very high!
Dr Horton is an amazing Dr! Our insurance has changed and I'm in process of looking for a new dr... I don't think I will find one I like more than him!
2.3 Rating
March 18th, 2013
Not a happy mother!
My children have been seeing Dr. Charles Horton for a few months now and in those months he has never done anything for either of my children. My son went in burning up with fever and they never took his temp, they never do, he doesn't get weighed, or anything. I work for a doctor and this is not how things have ever been done that I have seen. Not a doctor that I would recommend.
Doctor's Response
Fever is one of many symptoms a child can have during an illness. It is not a cause for concern in and of itself. The height of the fever often has little bearing on the severity of the disease and dose not help to indicate the cause of the illness in most cases. We trust mothers when they say their child had a fever at home. A child's fever may be normal when he arrives at our office, but that does not mean he did not have a fever at home. We try to educate our patients and parents about the symptoms they should or should not be concerned about and do not want parents to be unduly concerned about fever. We weigh children with each check-up and when their weight is needed to calculate a medication dose.
SHOW
5.0 Rating
June 14th, 2012
Takes the Time
5.0 Rating
August 30th, 2011
Dr Horton is a blessing to our Family!
Dr. Horton has gone above and beyond the call of duty with our family. We have quadruplets that were born prematurely. Dr. Horton and his staff have become like family to us! He has a super clean office and a very supportive staff! He makes himself available to us! I can not imagine our life without such a gifted doctor! I would recommend him to anyone! If you can get an appointment with Dr. Horton, please do so. You will be blessed by him as well!
2.3 Rating
April 5th, 2011
Disappointed
Nearby Doctors

Dr. Charles Horton Jr is similar to the following 3 Doctors near Huntsville, AL.