Rate Now
Share Your Experience
Have you seen Dr. Charles Hendrix?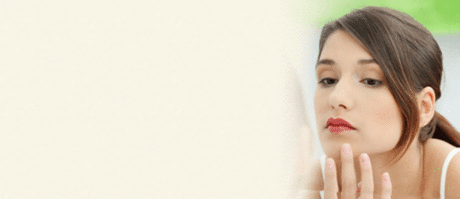 Acne
Get the important facts about acne, including the different types and what causes it.
16 Ratings with 8 Comments
1.0 Rating
October 1st, 2016
Nervous/unhappy
I have surgery coming up with Dr. Hendricks. He did not make me feel comfortable with him at all after he lectured me for being in the hospital for a few days before my appointment with him and excepting pain med during my stay. Treating me like a druggie when I took nothing but Tylenol at home for my sever pain. He roughly examend my wounds after I explained to him how much pain I was in he put me in tears. He said surgery was my only option and when I agreed he wouldn't answer any questions I had about my recovery process or anything else he was rude and treated me as if I was just a case and not a person. He also told me my case was the least severe case he had seen in a while when I mentioned pain basically I shouldn't be in that much pain. While every other Dr I have seen said it's the worst case they had ever seen. He was cocky and horrible bedside manner. Could not wait to get out of there. Left in tears. I'm just hoping he's good at what he does because I'm nervous to be in his care!
1.0 Rating
May 15th, 2015
Don't waste your time!
Don't waste your time visiting this doctor! I had an appointment for a consultation and was immediately so encouraged by his confidence and demeanor. He put me at ease and was very professional. He spoke as if insurance approval would be quick and that he would ensure my insurance paid for the procedure. He also made it seem as though the time from consultation to approval to surgery would be quick and that he would work hard to expedite the process. Over two weeks and many phone calls later, and he still hadn't submitted the paperwork to my insurance. In addition, his nurse is is curt and unresponsive, and does not return phone calls in a timely manner (if at all). I've decided to purse another surgeon, as I can't imagine what the recovery period would be like working with such a careless staff. Don't waste your time with Dr. Hendrix!
5.0 Rating
April 16th, 2014
Extremely Knowledgable and Attention to Detail
5.0 Rating
April 8th, 2013
Acts with intergrety
1.0 Rating
October 12th, 2012
This dr is a waste of your time. He has no follow up.
I had an appointment with this dr. He said he would write my insurance company regarding a proposed procedure. After a month of not hearing from him, I called to follow up and received no call back. After the second month, I did the same with again, no result or call back. On the third month I called and talked to his nurse, and she put me of saying she would call me back. She never did. On my final call (today) I found out that there was no original follow up with my first visit to my insurance company. I am now demanding my office visit copay back.
1.0 Rating
May 11th, 2011
You suck, Chaz! You won't be lucky with chucky.
1.0 Rating
March 15th, 2011
in a hurry to do a quick "job"
oh, how I just love the overly laid-back approach in this particular dept and dcotor, missing and not focusing on details, overlooking and causing problems, and this mentality is also unfortunately adopted by the hardly knowledgable, very curt nursing staff as well, more concerned with their own appearances and flirting with their co workers. the future of ku looks bleak
4.0 Rating
August 4th, 2017