Vitals cannot verify whether or not this professional is currently practicing. We recommend that you attempt to contact the provider to verify their status. Please email us at support@vitals.com if you have any additional information.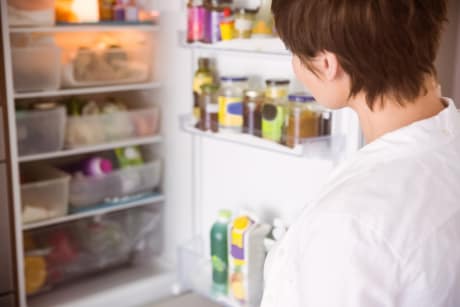 Binge Eating Disorder
Get the facts about binge eating disorder, including symptoms, causes and related conditions.
74 Ratings with 20 Comments
5.0 Rating
September 2nd, 2016
GREAT LARGE PRACTICE THAT IS APPARENT IN ACCOMMODATING ALL LOW INCOME
2.0 Rating
March 31st, 2016
This office is terrible, absolutely terrible in doing referrals. A patient is told he needs to see a specialist but the staff doesn't bother to do the paperwork so the patient suffers unnecessarily because of their lack of concern and professionalism Maybe the staff should be forced to be in unnecessary pain for 5-6 weeks like they force patients yo do.... They cant even call a patient back with lab results. Hope they werent life altering!!! Patient wouldnt know
1.0 Rating
December 12th, 2015
Judas
Was our family doctor for a decade, but in the end, misdiagnosed my son with "behavioral stool retention" for three years, a mistake that nearly cost my son his life -- turned out my son actually had a gastrointestinal bacterial infection; to help cover it up, he testified that I suffered from Munchausen's Syndrome by Proxy and helped the state remove my children from my care. Dr. Johnson's practice caters to low-income patients; at least half of his medical career was spent performing first- and second-term abortions; he has been formally disciplined by the Medical Board twice.
1.0 Rating
September 28th, 2015
I have been with this office for 11 years. They have recently went down hill over the last 2 years and I will not recommend anyone to this doctors office. Their front desk is snotty, they do anything in their power to make things more difficult and they are turning into frauds. They know they can not see you for the appointment needed as they no longer "provided those services" but won't inform you of this, will then still schedule your appointment, make you pay a co pay to get a referral from them because it's not something they do and then you have to pay a co pay at the office you are referred to. In addition, they are turning people away illegally. If they have not received a signed request to transfer and have not yet transfered your medical records, they can not deny treatment. They denied me because I spoke up about their practice and wrong doing. So I did further research on this matter and the laws involved and guess what...... I was right. Under the Medical Treatment Denial and Malpractice Lawsuits - "A doctor can refuse to treat a patient because: The doctor's practice is so busy she is unable to accept new patients. The doctor doesn't have a working relationship with your health insurance company. The doctor chooses not to treat patients with the illness or injury you suffer from." None of these applied in my case and I will be going to the media and further public outlets regarding this, including reporting these acts to the Colorado Medicaid Program, Colorado State Congressman and anyone else who can take care of these people because they are obviously in the wrong field of profession. HEY OFFICE STAFF - HATE YOUR JOB? THEN QUIT BECAUSE NO ONE LIKES LOOKING AT YOUR SOUR FACES AND BEING AROUND YOUR HORRIBLE ATTITUDES! Oh yea, did I mention they don't even look at prescription refills sent via fax, they admitted to throwing them away without glancing at them... My daughter went a week without her prescription because they are too lazy to contact their patient and inform them they need to be seen to fill a prescription... Way to risk peoples lives with their medications!
1.0 Rating
March 18th, 2015
Bad Doctor
I made an appointment for my child to see Dr. Charles Johnson, but she was seen by a different male doctor. I brought in paperwork from an ER visit that was from a month prior to my child's doctor appointment. My child was still having some of the same symptoms plus new ones, the doctor seemed uninterested in anything we had to say and was bothered by any questions we had. He was very short with his answers to our questions. He never once looked over my child, regardless of the staff member who comes in prior for all vitals and information. All he did was prescribe her medicine based off what was diagnosed from the ER visit. He spent less than 10 minutes with us. Even if this is still the problem, which I don't believe is and will get a second opinion, he still did nothing to try to figure out the root of the problem. The ER recommended me to follow up with her doctor and this is not what the appointment should of been like. I got better treatment and help at the ER then my child's doctor office. I believe this was not right and I will not come to that office ever again or refer anyone to this office. Why would you want a doctor who does not care for their patients or even work at this office. As far as stars go I wish they had a zero rating, because the last 4 stars would not even have a star. I am very disappointed. My child has seen Dr. Charles Johnson in the past and he was amazing, too bad this doctor doesn't follow in his footsteps.
1.0 Rating
February 21st, 2015
3.0 Rating
February 18th, 2015
Front office staff is unorganized. When comes to your needs.
1.0 Rating
February 5th, 2015
A poor excuse for a doctor
Every time i try to get an appointment i am told there is none until 4 weeks from the day I call. When i was younger my dad fired Dr Johnson, because all he wanted to do is prescribe me Adderall and when he couldn't do that He suggested i get a mental eval done. My dad got seriously mad, because that is not what i needed. I ended up having to see Dr Johnson again, because i didn't know of any other Dr's offices which take my particular insurance. I think Dr. Johnson likes to ride the Medicaid bus all the way home.
5.0 Rating
November 26th, 2014
patient for over 16years
1.0 Rating
June 9th, 2014
FILTHY DIRTY
1.0 Rating
October 18th, 2011
Nearby Doctors

Dr. Charles Johnson is similar to the following 3 Doctors near Colorado Springs, CO.