Rate Now
Share Your Experience
Have you seen Charles Maker?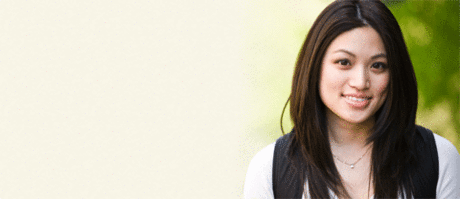 Birth Control
Get the facts about birth control so you can decide which type is right for you.
26 Ratings with 8 Comments
5.0 Rating
March 10th, 2017
Exceptional Primary Care Physician
5.0 Rating
March 16th, 2016
Phenomenal Physician
3.0 Rating
March 16th, 2015
Dr Maker does fine for routine physicals.
1.0 Rating
February 15th, 2014
If you value your life, or the life of a loved one you better find another MD. He is not one to order tests. Most times he treats symptoms only instead of finding the cause of a medical problem. He will say it could be this or that and will give you a script. You visit with him will not last more than 5 minutes. How he got a license to practice medicine is beyond me. I will say he is very good at misdiagnosing. Best move I ever made was to get away from him. I would have been dead today had I listened to him.
1.0 Rating
September 16th, 2013
You have death by cop and then you have death by doctor
This dude should be brought up on charges. My brother went to him because he had a lump on his neck and this quack said it was a infected gland in his neck and put him on AB. Luckily he went to Boston for 2nd opinion and they said he had stage 4 cancer in his neck and needed surgery immediately . Today is is very healthy with absolutely no thanks to this criminal. He should be barred. I hated to give him one star. Maybe if we are lucky someone will sue him for malpractice. I dumped him right after this incident. Consider yourself warned and use this dude at your own risk.
5.0 Rating
January 28th, 2012
great doctor
1.0 Rating
April 21st, 2011
maker was my dr. for 15 years,my legs swelled up so he treated me with lasix as i have copd . well lucky i whent to the hospitial and was told i had a blocked vessell and had to have a stint put in my heart. he assumed my heavy breathing was my copd. he is no longer my dr enough said.
1.0 Rating
February 10th, 2011
To busy to care
this Dr is so busy and does not listen or wont even consider listening to ideas on what your diagnosis could be. We need more drs to not be so high on there pedestals to give us a chance to state what we think may be wrong and not dismiss it take the time run the tests. He quickly dismisses any thing you say regarding symptoms and what you feel you might have. He had a big ego. I don't recommend him.
5.0 Rating
April 23rd, 2017
1.0 Rating
February 1st, 2017
5.0 Rating
November 17th, 2016
5.0 Rating
November 17th, 2016