Rate Now
Share Your Experience
Have you seen Dr. Charles Plimpton?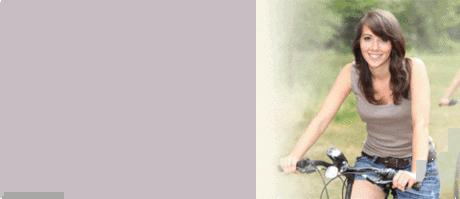 Endometriosis
Get the facts about endometriosis, including symptoms and parts of the body that may be affected.
Quality Rating
Highly Satisfied
61 Ratings with 17 Comments
5.0 Rating
March 20th, 2016
5.0 Rating
March 2nd, 2016
Dr. Plimton was such a blessing to my baby and I. He was caring, kind, and thorough. His staff was genuine, accommodating, and truly interested in my progress throughout the pregnancy. Dr. Plimton eased my concerns and took great care of me during the emergency C-section. After birth I received the same sincere care and attention with my follow up appointments. So blessed to have had such a knowledgeable Doctor!
1.0 Rating
December 28th, 2015
Be nice to his staff even if they are rude to you
His staff was rude during a phone call to make an appt when I was 7 months pregnant and after that his bedside manner dropped tremendously. When I was in labor with my son he came in the room when I was ready to push. Did not tell my husband he was going to start having me push and just had me start. My husband realized what was happening and ran to my side. Dr. Plimpton delivered my son and walked out. Never saw him again. I would never use him again and I am pregnant now. Wouldn't consider trying to go back.
4.0 Rating
August 19th, 2015
1.0 Rating
May 8th, 2015
Dr. Plimpton is a crook he makes he pay your insurnce deductible up front before you can even get an appt. then his billing office/wife will wait until you deliver and the hospital bills out then he bills for your global package and gets everything he billed for but you never see a dime of the money you paid up front, so really he gets paid twice.
5.0 Rating
April 14th, 2015
1.0 Rating
April 9th, 2015
Arrogant
5.0 Rating
March 13th, 2015
Exceptional doctor
Dr. Plimpton was my OB for almost 20 years. When I was pregnant with twins at age 40, he gave me the best care and listened to any concerns I had. He made sure I got a sonogram every time I had an office visit which helped to ease my mind. He promised he would do everything he could to be there to deliver my babies when the time came and he did! He was at my side at 11p at night and came back to deliver them at 2a. This is what you want in an OB!!!!! Yes, the wait times at his office can be very annoying. Now that I no longer need an OB, I've tried to find another GYN with Dr Plimpton's dedication. It's taken me 3 years and several GYNs to find someone else. Dr Plimpton cares, and that's the bottom line.
5.0 Rating
October 29th, 2014
Patient
Dr. Plimpton is the greatest OBgyn I know. There are no words for me to describe the great fulness I feel towards this man. This is so skilled in newborn delivery and I always feel safe and that everything will be okay with the delivery and the baby will be safe when he is there. Yes, I have waited a number of times for over an hour passed my appointment time to be seen by him. He is an OB that gets called away unexpectedly for a number of deliveries and I have no issue waiting as long as needed. If I was the one giving birth I would like to know I am in good hands and he is not rushing my delivery to get to his non urgent appointment. I have 4 babies all delivered by him and I drive an HOUR to see him and would be happy to drive TWO hours if needed and wait TWO hours if needed. He is good. I give him 10 stars if I could. He ensured all my babies were developing healthy and delivered quickly, and safely and I recovered great because of him.
5.0 Rating
October 24th, 2013
Greatest OB/GYN
1.0 Rating
September 16th, 2013
wont return calls
just because the ratings say hes a good dr. doesnt really mean he is. he put in my IUD and it ended up giving me problems and he wouldnt take it out!! till 3 years later! and he put in a 5 year one.. the iud ened up giving me so much pain and i couldnt take it anymore going to the dr over and over and over and they couldnt find anything wrong they wouldnt even take it out they said the dr who put it in needs to take it out. when Dr. plimpton removed it i got a ovarian cyst and it had burst, i called his office 10 times with in the week and he has yet to get back to me.... my husband and i have been trying to get pregnant and the girl at the front desk said she had the iud and it took her over a year, its been over a year for me and i have periods but their not regular. nor how they use to be, ive even been down to his office and he wont see me with out an appointment. i even called just to ask him a question and he still wont return my calls.... even when the girl says he is there but he is seeing someone ill leave him messages after messages and still nothing! so think before getting your birth control from this man!! he didnt put mine in right and it moved thats how i got my cysts.
5.0 Rating
July 25th, 2013
Best ever OBGYN
I may just be Dr. Plimpton's first patient.....I started seeing him 21 years ago during my first pregnancy. I am now on my 4th pregnancy and have ended up back with Dr. Plimpton after seeing two other obgyn's because he was further away from us. It was not worth it because as always Dr. Plimpton is courteous, caring, very knowledgeable, and explains everything. I have always been happy with the care I have received from Dr. P. I have had a billing issue, but it is being handled and I feel his office is always great, even the billing department. I am glad to be able to see him during this final pregnancy. He always takes time with me, and I feel if he does that with me he does that with others and I may have to wait some times. Really never have waited too long.