Rate Now
Share Your Experience
Have you seen Dr. Charles Pound?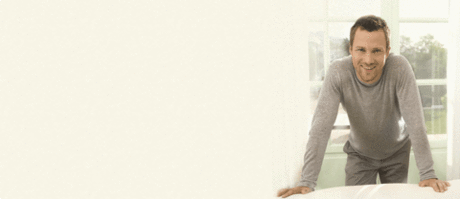 Erectile Dysfunction
Get the facts about erectile dysfunction (ED), including the conditions and medications that can cause it.
20 Ratings with 9 Comments
1.0 Rating
October 27th, 2016
Worst Doctor Ever
You are fine if you don't ask him questions. If you try to be an informed patient, look out because he will treat you like dirt. I would not recommend him to ANYONE.
1.0 Rating
March 7th, 2016
I am very disappointed in Dr. Pound and his staff. My husband was told at his appointment that if any test results were abnormal, he would be notified. Not only did he never get a copy of his test results but he also was never notified of his abnormal results. Six months later, after calling his office ourselves we were notified the test results were abnormal. The time we spent at our appointment with Dr. Pound was neither satisfying, comforting or reassuring. I would never recommend this dr to anyone.
5.0 Rating
October 9th, 2015
1.0 Rating
August 11th, 2015
Dr. Pound was Dismissive of my Pain.
I had a horrible visit to Dr. Pound and was very disappointed. He was extremely dismissive of my kidney stone pain and seemed annoyed at the questions I was asking about my own health. I know that he's primarily a cancer doctor and that cancer is more serious than kidney stones, but if he doesn't want to treat kidney stone patients then he shouldn't see them. He made me feel guilty for worrying about stones because his cancer patients were obviously more important and I was taking time away from them. He also referred to the middle-aged women (older than he was) working in the office as "girls," which I thought was unprofessional, disrespectful, and a tad bit sexist. I also don't think he reviewed my records clearly, because he didn't even know which side the stone I was concerned about was on. I had to remind him. He was overall just hostile. Would not recommend. I'll probably find a new urologist soon, one that realizes that kidney stone pain is some of the worst pain a human can ever experience.
5.0 Rating
May 3rd, 2014
Great Doctor
Was sent to Dr. Pound because my case was difficult r/t having a horseshoe kidney and what was thought to be renal cell carcinoma. He was very straight with me, answered all my questions and got me in to have my surgery 2 weeks sooner than I was told it would be. Good bedside manner. Ended up with minor complications and was able to get in to see him when I needed to without a long wait. His office staff was also very helpful.
1.0 Rating
January 31st, 2014
Insensitive
I have gone to see Dr. Pound on a couple of occassions. I only returned to see him due to a denied request to switch doctors. I think he is knowledeable however he is very rude and and insensitive. I would not recommend him to anyone at this time due to his abrupt and insensitive way of conveying information. I was not impressed or pleased with my visits and I will not be returning to see him.
5.0 Rating
January 29th, 2013
great Dr
1.0 Rating
October 7th, 2012
Misdiagnosis
I was referred to him for a questionable adrenal tumor on my left kidney, so he suggested an open flap just in case it was cancerous. Well it came back that it was an abcess that was inoperable now I am scarred for life and have developed hypothyrodism behing the surgery that he performed, and because it is 6 years after the fact that I am being diagnosis even though my current doctor found the link I cannot even sue him, but I just wanted to share my story, because when I told him he laughed and said " well at least you don't have cancer" is that a consulation I don't think so I wonder how he would feel if is wife was 5'5 150 pounds with a belly that is scared and battered looking like she was pregnant for the rest of her life.
5.0 Rating
June 22nd, 2011
Dr. Pound and his team get a A+
5.0 Rating
February 27th, 2017
1.0 Rating
January 18th, 2017
5.0 Rating
October 18th, 2016