Rate Now
Share Your Experience
Have you seen Dr. Charles Gordon?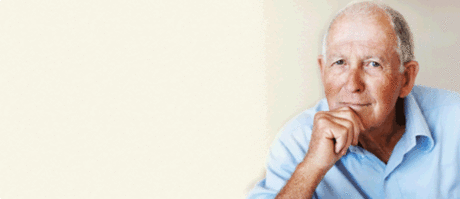 Parkinson's Disease
Get the facts about Parkinson's disease, including symptoms and how the disease progresses over time.
Quality Rating
Highly Satisfied
43 Ratings with 20 Comments
5.0 Rating
June 13th, 2017
Wonderful Doctor
5.0 Rating
April 17th, 2017
Highly recommend
Dr Gordon is very passionate about helping people with back pain. He genuinely cares about his patients. I suffered for years with horrible back pain to the point I couldn't get around at all. We tried every non surgery option with no success. I had ALIF and PLIF surgery 7 weeks ago. Surgery went well and hospital stay was great. Dr Gordon even came by to see how I was doing on a Sunday. I highly recommend Dr Gordon and his staff. Everyone in his office is nice and efficient. Having back surgery at the age of 32 wasn't something I took lightly. I am thankful Dr Gordon helped me and I can get back to leading a normal life.
5.0 Rating
April 1st, 2017
Best in the country!
Dr. Gordon and his staff are so accommodating. They ended up finding an infected disk and they literally saved my life by helping to speed up the pre-certification process for tests and surgery. Dr. Gordon re-arranged his schedule to get me to the OR. Everyone in this practice were truly very caring and made sure all my questions were answered and that I understood all the process. I had about 15 specialists and the physicians at Precision including Charley Gordon, Lee Griffith and Aaron Calodney made sure that all of that care was coordinated. I had surgery and procedures from all three of these physicians and was so blessed to have what I feel is the best in the country. The billing process was smooth with no issues with insurance payments.
5.0 Rating
November 9th, 2016
Neck surgery
Dr Gordon and his staff at precision spine care are wonderful - he replaced 3 disc in my neck and it's only be 6 1/2 weeks and iam already seeing major results and recovery from the D mange in my neck with all the nerves he was able to relieve all of my nerves and my muscles on the left side of my body are coming back! Iam so thankful to have him as my surgeon a Christian man !! God bless you!
5.0 Rating
October 26th, 2016
Back surgery
2.0 Rating
June 14th, 2016
Less than happy
Disappointed. Dr Gordon and staff are great in that they seem very personable and helpful until you truly need some answers and comfort post surgery! I've learned a hard lesson about traveling to a medical facility that is 4 1/2 hours away,I couldn't get return calls from Dr Gordons nurse at times and then when I did get a return call I felt as if my abnormal post op symptoms weren't taken seriously! My post op follow up with Dr Gordon was very scant,in the way that he looked at my incision and said I was fine even after telling him my concerns about some pretty unbearable pain I was and still have! His advice was take Aleve ..... I guess my point here is you are treated very well until after post operative issues and concerns come up! Not so sure I made a very wise decision going to Precision Spine. As of today I have another call in with questions but never got a return call! I ended up in a local ER 2 different times for help and referred from that ER to a local neurologist but was refused service,pretty much told not my mess,not my problem! (The traveling to Tyler choice is totally on me)...I do expect however some sort of concern and care when his facility is contacted!
5.0 Rating
March 24th, 2016
Don't Wait !
Dr. Gordon treated my spine with a fusion. I was recommended by a former patient who told me of other failed procedures he had experienced until he met Dr. Gordon. He had his surgery done 11 1/2 years ago and is still a firefighter. I had a similar procedure done almost 2 years ago and am very satisfied with my care and treatment. Dr. Gordon is very kind and professional and I continue to recommend him to anyone that has back issues. I feel like I've been handed a new life!
5.0 Rating
March 9th, 2016
Thank you God for gi
5.0 Rating
August 13th, 2015
I'd had back problems for several years, but they became severe over the past 2 years. Dr. Gordon was highly recommended, so I called for an appointment and was able to see him within a very short period of time. I was very impressed with Dr. Gordon and his entire staff upon my first visit, and have been extremely impressed with each successive visit. Dr. Gordon, his staff, the hospital, and the degree of care I have received far exceeded my expectations, and have been much better than any of my previous medical experiences with other physicians or hospitals. Dr. Gordon has truly been blessed by God as a physician, and he is indeed a blessing to his patients.
5.0 Rating
July 6th, 2015
Amazing Doctor
I made an appointment with Dr. Gordon for a second opinion concerning treatment for a herniated disk after a horrible appointment with a local orthopedic. Within seconds of my first appointment, I knew I was where I needed to be. Dr. Gordon took the time to explain everything in detail and talked me through several treatment options. He told me it wasn't he place to push surgery on anyone, and gave me the chance to pick which treatment I wanted to move forward with. Scheduling surgery with Dr. Gordon was an easy decision since I instantly trusted him and felt that my well-being was his top priority. He is by far the most sincere and caring doctor I have ever visited, and while I wouldn't wish the pain I went through leading to surgery on anyone, it would be without hesitation that I recommend Dr. Gordon!
5.0 Rating
May 29th, 2015
Exceptional Patient Care
Dr. Gordon and his staff were excellent in providing the best care and attention to my needs. I cannot say enough about how pleased I was with everything they did to make my surgery and recovery as less painful as they could. I would highly recommend Dr. Gordon to anyone that needs help with this type of condition. I feel great since my surgery and am so glad that Dr. Gordon was my doctor.
5.0 Rating
April 9th, 2015
Dr. Charles Gordon