Rate Now
Share Your Experience
Have you seen Dr. Charles Reing?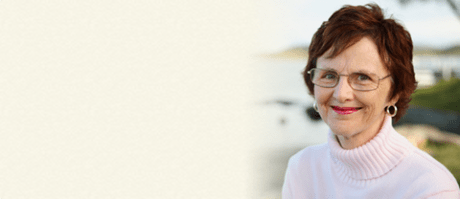 Diabetic Macular Edema
Get the facts about diabetic macular edema, including the different types and the doctors and specialists who treat it.
Quality Rating
Highly Satisfied
50 Ratings with 22 Comments
5.0 Rating
June 28th, 2017
The right doc for the right job. I thank Drr. Reing for helping me see better again
Had very bad catteracs and was seeing very cloudy in both eyes and had very bad stigmatism. Bottom line one eye at a time I got 20-20 now in both eyes and can read the bottom line on the eye chart. Never knew there was a bottom line on chart. I would whole heardily recommend Dr. Reinz. I can see a beautiful world again and very colorful.
5.0 Rating
August 25th, 2016
5.0 Rating
June 24th, 2016
Dr. Reing changed my life.
Dr. Reing did my corneal transplant in 1998 and I thank God for him every night. I drive far (from Cartaret to Wayne) to see him. His surgical skills changed my life. After 15 years, no other doctor wanted to help me but Dr. Reing did. I had surgery within two weeks. Dr. Reing made me feel reassured that my chances were very good. My life is finally normal again.
5.0 Rating
May 23rd, 2016
4.0 Rating
March 31st, 2016
new patient to this office
3.0 Rating
March 29th, 2016
Great Doctor...problems with the office
I have known Dr. Reing (& Dr. Choo) for many & have dozens of friends & family who go to his office. I know that a few of my own doctors go to him & the hospital staff recommends him highly. He is a talented surgeon. My problem is with his office. Some of the staff are really nice but I've had problems with others. Most recently, I waited nearly 2 months for an appt. My daughter goes to Dr. Choo & she doesn't have any evening appts. anymore so it makes it hard for me to get her there. There's a few women who work there who are not pleasant or accommodating on the phone & one who took nearly 15 minutes to make an appt. for me recently. I often times feel that the staff rushes me at night & that they don't really like giving patients the later appts. I called today & there were not going to be open any evenings this whole week. One day recently I called to make an appt. & was told that there was a 6 week wait. I called back later to make an appt. for my other child, with the same doctor & was offered a choice of appts. fairly quickly. I asked why my other child had to wait so long for an appt. & was told that it depends on who answers the phone. I won't order contact lenses there anymore because there's been problem after problem with my daughter's lenses over the last year or so. I've noticed that it's hard to get through to an actual person on the phone. I have had to leave messages with Billing, Contact Lenses & about medications. They board up the whole office & stop answering the phone at lunchtime too which cracks me up because there's a dozen people working there many who appear to have plenty of time to play on their phones. As the owner of my own business, I know that answering customer's calls is the lifeline of having a successful business. I once complained to the woman at the front desk & heard her telling the Office Manager about the problem & the O.M. said "what do you want me to do about it, these people are crazy" & was just making excuses as if I was to blame for the problem & not the office. I have my favorites in that office & ask for them by name & as long as they're helping me, everything is fine.
2.0 Rating
February 17th, 2016
Not happy . . .
No issues with his skill, but I found him totally thoughtless & disengaged. Prescribed new glasses ($500 out-of-pocket) that were unusable because he neglected to tell me I would need cataract surgery before a new Rx would be effective. In fact, he initially made a point of telling me there was no hurry for the surgery. When I returned because I was having double vision & balance issues with the glasses, he casually stated that he thought this would happen and he would give me a new Rx after the surgery. Had no comment when I pointed out that he might have told me earlier so I wouldn't have spent money on glasses I couldn't use. An apology would have been nice at the very least. Consequently had the surgery & have to pay for a second new Rx. Insurance will cover only a portion of this cost post-surgery & I will not be able to pick up the glasses until I can save up the money for the balance. I am out $500 and still have no usable glasses. Not happy.
5.0 Rating
September 25th, 2015
Great office
3.0 Rating
September 22nd, 2015
5.0 Rating
September 12th, 2015
4.0 Rating
April 14th, 2015
Good Experience
In reading the reviews, I completely disagree with AOV. While I did have to stop at the optician to pick up my prescription, there was zero pressure. He was nice and I wound up finding out that their prices were actually better than the highway place that I usually go to.
4.0 Rating
March 15th, 2015
Review
I bring my kids & parents here. I find Dr. Reing to be highly competent & well respected by his peers. I'm just disappointed in some of his staff. There are a couple standouts but I've had some issues. I used to go at the end of the day but felt rushed esp. as I watched staff run past me to leave as I paid my co payment. One of the dr's assistants was telling me that it had been a long day & she needed to leave to do something with her kid. I didn't feel welcome. I stopped ordering my kids' contacts here because I recently ran into a few problems. It's not worth the hassle anymore. I still think Dr. Reing is a great doctor & I am so grateful that my son's emergency was accommodated two months ago. It turned out to be nothing but we were so happy that it wasn't as serious as we thought it could be. I hope that the owner or manager restores the office to how it used to be. I don't feel that my business is appreciated these days.