Rate Now
Share Your Experience
Have you seen Dr. Charles Salazar?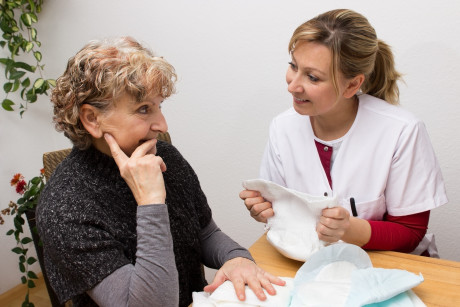 Urinary Incontinence
Learn about the symptoms and causes of urinary incontinence or urge incontinence.
Quality Rating
Highly Satisfied
22 Ratings with 9 Comments
1.0 Rating
February 11th, 2017
Dr. Salazar
5.0 Rating
September 18th, 2015
BEST OB AROUND!
I came to Dr. Salazar after loosing two babies at 6.5 weeks. He saw me at 4 weeks along and prescribed me progesterone on my request to help. At no point did anyone at his office make me feel silly for being so concerned. Every at the office answered my questions and was kind and courteous and they truly care about their patients! Dr. Salazar even had me meet all the other physicians in the office since he realized that he would probably be out of town when I delivered. He was and Dr. Larkin's delivered my beautiful healthy baby girl. She was born at 37 weeks and is perfectly healthy and I truly owe that to Dr. Salazar and his staff! I am now 15 weeks along with my next and when I saw him Angie at the office greeted me, as well as (I think this is her name) Stephanie. they both remembered me and my daughter and asked how she was doing! Not once did they joke or poke fun about me being pregnant again but were truly happy for me. they truly make you feel like family and ALWAYS notify me if the doctor is running behind and about how far behind he is. Dr. Salazar is always kind and gentle when I see him. He answers all my questions and helps to reassure me that baby is healthy. After loosing 2 precious babies to a horrible OB because he would not listen I can honestly say that I trust every physician in his office with my life and safety. When my youngest was born, she had a BM while in the womb (A sign of distress in labor) but her heartbeat was steady so they allowed a vaginal delivery. The cord was wrapped around her neck and Dr. Larkin's let me know its a good thing she came early because she might not be here if she went to term. She said it with empathy and showing that it was truly a miracle that she came into this world with no issues. Dr. Larkin's even had NICU in the room when I delivered to check her over and make sure she was ok. they gave her the all clear and I was assured the entire time that it was just a precaution. what wonderful care I received. Also Dr. Salazar did tell me he was sorry he was not in town to deliver! How many OB's do that? I will never go to anyone else for my care and when my daughters become old enough and if he is still practicing I will be bringing them. Everyone here is truly that kind!
5.0 Rating
August 19th, 2013
Awesome Dr.
Each time I came to the office I was greeted by a friendly staff member at the check in. I was then brought back to the room by a Medical Assistant. She was super nice. Dr. Salazar has always answered all of my questions and followed up with me on my health. They did recently change from one electronic charting system to another. Now when I have went to Labor and delivery at Community Hospital South he can see this in his system. Prior to this he wasn't able to view my records or even know that I went to the hospital if he wasn't the on call physician. I love that when I see him for pregnancy concerns I only see him. I hate when you have to be seen by three and four different doctors in the same office. I was told he will be the one to do my delivery even if he isn't on call unless he is on vacation or something. I would highly recommend all my friends go to see him. Acutally I send all of my friends to him. He and his staff are great!!
5.0 Rating
November 20th, 2011
Awesome OB EVER !
I have had family doctors and ob docs. Dr. Salazar is my absolute favorite. I look forward to seeing him every time I am there. There has been one time that I did not get to see him due to him being on vacation. He will be delivering my second child that will be due in Feb. I am looking forward to him being there . My first OB with my first child was just ok, but Dr. Salazar is Awesome ! I recommend any female to go and see him. My cousin and I are extremely happy that we chose him as our OB. The waiting time is a tad bit long, but he is well worth the wait ! =)
1.0 Rating
August 3rd, 2011
If you want an apathetic practice - this is the one!
Each time I have visited with this doctor (7 months along), he had no idea what was going on in my pregnancy. I have been admitted to the ER three time, no one from the practice came to see me. On my next visit, Dr. Salazar had no idea that I had been in the ER so many times or what was going on. If you would like an apathetic, aloof, and unresponsive care giver. This is your doctors!
5.0 Rating
June 1st, 2011
I would recommend this Doctor to everyone. He did all f my prenatal care and delivered my first two, and he did my prenatal care for my third child after 21 weeks, and delivered him to. his bedside manner was AWESOME, and in all the time i was seeing him, i only saw his partners twice. once for a prenatal visit with my first because he was on vacation, and once while i was in the hospital after i had my youngest because he was in a csection. every other time it was him that came in to see me, even while i was in labor with my kids, he came to the hospital before office hours, at his lunch, and after office hours. and he never left his partners to deliver his patients. he even told me one time when i asked, that he did everything in his power to see to it that he delivered all his babies. when i had my first and i had preeclampsia, he didn't wait around and use the line "the longer he stays in, the better". i was in the hospital that night for an induction. with my youngest, when we got to 37 weeks and my son was measuring over eight pounds, he didn't hesitate to schedule an induction for exactly 39 weeks, and then stripped my membranes at my 38 week appt to try and help me along. he's very through when it comes to making sure any symptoms you might have aren't major problems. he explained everything so i understood it, made sure i understood all of my options when it came time for me to make decisions, and he really listened to me. i no longer live in this area because my husband is in the military, but when we do finally move home, if he is still practiceing, he will continue to be my obgyn,
1.0 Rating
September 28th, 2009
Never Again
5.0 Rating
July 27th, 2009
Dr. Charles Salazar has delivered 2 of my children and will deliver my 3rd, due in March. I love the entire office, the staff while professional are also friendly. And I have to say, kind of get over the "waiting period" it's not like they are back there playing solitare. If they are late, they are busy. I almost promise :)
5.0 Rating
April 18th, 2009
5.0 Rating
December 28th, 2015
Nearby Doctors

Dr. Charles Salazar is similar to the following 3 Doctors near Greenwood, IN.