Rate Now
Share Your Experience
Have you seen Dr. Charles Sarosy?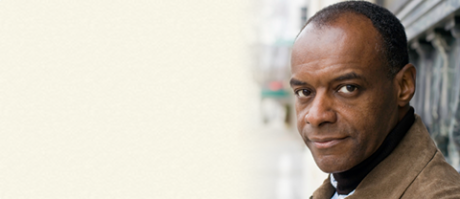 Colonoscopy
Get the facts about colonoscopy, including how and why it's done and doctors who perform the procedure.
Quality Rating
Highly Satisfied
78 Ratings with 33 Comments
1.0 Rating
August 29th, 2016
I now have the body silhouette of a man. He did not lipo parts he was supposed to. I went from curvy to round in the middle. He completely destroyed my body, my self esteem and my confidence. I went back for a re-do but he said I had "loose skin" and would give me injections to get rid of the fat (??? If it is loose skin why do I need fat removed?) they were extremely painful and did absolutely nothing. Please do not ever let this man touch you!!!!!
5.0 Rating
September 9th, 2015
Professional and made sure my new profile fit my shape
Not sure about experiences of those people providing 0-1 star for Dr Sarosy, but my experience was fantastic! His nurses were kind and super helpful. I knew exactly what I was getting into prior to getting my surgery done. I told Dr Sarosy what I was looking for and he suggested implant sizes I should try on. I of course chose the largest in that range, but unfortunately my frame size did not fit the 397cc silicone implant, so he had to use 371cc which I was very thankful for because I was starting to regret being breast greedy anyway. I'm only a little over a week post-op and recovering from under the muscle surgery is tough, but pain is manageable and I went back to work seven days after my surgery for a lift and implants under the muscle. I would definitely use Dr Sarosy again when the time comes for a revision 10-20 years from now.
3.7 Rating
July 7th, 2014
Making progress
I am glad I had a Groupon so I could afford to have laser hair removal done. I am seeing results after the third visit!
5.0 Rating
May 23rd, 2014
Dr. Sarosy and Vein & Lipo Center
Everything was great. Staff was awesome....
1.0 Rating
May 4th, 2014
I have a consultation scheduled with this Doctor. I am a little nervous about it because I've heard mixed reviews. I'm not sure if all of these reviews are just made up, I'll see for myself
3.7 Rating
March 3rd, 2014
a new look
the staff was attentive and caring. while the facility wasn't fancy or overly clean, it was respectable and good value for the results. when asked questions, they inspired confidence with their answers.
3.7 Rating
October 7th, 2013
My BFF got her breast augmentation done about 3 weeks prior to mine and after 16 years of waiting I finally did it. She recommended this doctor and office because of their friendly staff and knowledgeable doctor. My augmentation was done on Sept 23rd and I feel all has gone well. The assisting nurses or staff who were with me were nothing short of fabulous! They were the cutest and sweetest girls who made me feel at ease. The staff in the Temecula office are a lot more serious and I felt a bit uncomfortable. Sarah, as everyone else has said is wonderful, very knowledgeable and makes you feel comfortable about the choices you are making. I am now 2 weeks post op and I find that I still have one side progressing much faster than the other and it concerns me. The doctor and Sarah say to wait until 4-6 to see full results. My only concern and hope is that this is simply swelling still and they my breasts will be as beautiful as Ive always dreamed. Oh, one more comment.. I felt the Drs bedside manner could be a little more outgoing. He is very nice overall, but I guess I always look for someone who can make me feel comfortable, tell a joke, make me laugh.. something. His personality could just be serious, which is a good thing, but me, personally, I look for traits like I mentioned. So, overall.. great so far.. Ill definitely follow up with my review in another couple of weeks.. keeping my fingers crossed!
5.0 Rating
September 6th, 2013
Great Breast Augmentation experience
I read a lot of reviews about this office prior to coming here and they were hit or miss and frankly scared me to all most cancelling my appoint risking losing my money. So I had to comment on what my experience was. I personally had the best same day surgery experience with Dr.Sarosy. The LaMesa office was courteous and nice to deal with. The surgical nurse and OR tech were the absolute best, they kept me calm and laughing the entire time prior to my procedure thus making me feel safe and at ease! Sarah explained everything prior to my surgery and called to follow up afterwards. The office was nice and surgical area was clean and up to date with equipment. I would recommend this Dr to my friends which says alot. I am hard to please and definitely a DIVA! I am pleased with my surgical outcome and the results were FABULOUS! My BFF has already made her appoint for next week for augmentation:) Kudos Dr.Sarosy!
5.0 Rating
August 17th, 2013
5.0 Rating
May 21st, 2013
Very Happy!!
5.0 Rating
January 31st, 2013
tummy tuck
5.0 Rating
November 30th, 2012
Very Pleased