Rate Now
Share Your Experience
Have you seen Dr. Charles Syms III?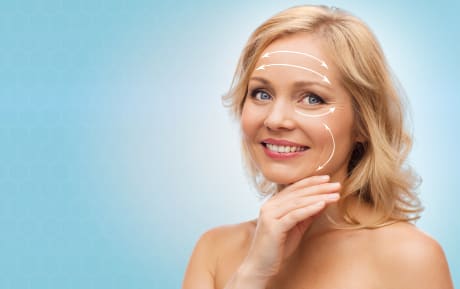 Facelift
Get the facts about facelift, including the visible signs of aging that different types of procedures can address.
32 Ratings with 11 Comments
1.0 Rating
January 21st, 2017
4.0 Rating
September 9th, 2016
2.0 Rating
June 14th, 2016
Same complaints as others
Wait time is absolutely insane, especially when you are delegated to a PA at the end (although at all points of making the appointment, and even after the hearing tests, you are told you are going to see the doctor). I waited three hours (because they are ALWAYS behind), and then went to see the lady in the hearing aid station. The clerk there wouldn't let me see her. She then told me (in the future) to go see Robin while I'm waiting to see the doctor. How am I supposed to be two places at once? I am very frustrated at the lack of concern about the patient's time, especially when it's "your turn" and you aren't able to get the care you paid very good money to get.
1.0 Rating
January 29th, 2015
rude lack of concern from staff
1.0 Rating
February 28th, 2013
Didn't waste my time
I tried to go to him for a 2nd opinion, but his receptionist would not let me have an appointment without going through hours of testing and many $$$$'s first. Ridiculous. The receptionist was rude and I realized that I didn't want to see this doctor anyway. Just being on the phone with his office was a bad experience.
2.3 Rating
February 13th, 2013
disregard for patient's time
First appt. waited for over 1 1/2 hours after having 3 hours of tests. Next visit I waited for 50 minutes and was still in the lobby. When I asked the receptionist what was going on she told me the nurse informed her he was 1 1/2 hours behind. I had a 10 am appt. Now they are telling me it is 12-12:30. I left.
2.3 Rating
September 4th, 2012
Dr Syms?? who's that??
I had a problem with vertigo about 8 years ago and saw Dr Syms at that time. Staff ran tests and I saw Dr Syms at the end of the testing for about 15 mins. Since then I've gone in for med refills and see a PA each time Last year I went in after 3 years and still didn't see the Dr. He and the other drs in the practice have about 4 PA's and that's who you see.I know most PA's are great and his are as well except for one. we just seem to have a personality clash but I seem to get him every time. I've asked NOT to see him and heis the only one open. HUM!I wonder why?? Dr.Syms is a very good Dr. but be prepared to never see him. I even complained about that and he wrote me a letter telling me in so many words that his practice is so busy he is seeing new patients so PA's see old ones. I'll be switching after this visit.
5.0 Rating
August 22nd, 2011
Dr Syms was very thorough and explained my diagnosis and the long term outcome in as much detail as I needed, compassionate and caring
1.0 Rating
August 6th, 2011
Too long a wait
I am very disappointed in the care I got from Dr. Syms and his staff. I have had to wait on more than one occasion for over an hour and a half to be seen by a physician's assistant. When I asked why I had to wait so long, I was told it was because they were "specialists." I have been to other specialists and did not have to wait this long. The wait would be more easily tolerated if I felt I was being given a good explanation for my problem and the treatment. I feel I am having to wait and then being hurried out. I was also sent for some very expensive tests and prescribed a difficult regimen with no idea when I might see a difference in my condition.
1.0 Rating
May 21st, 2008
Wait time over 2 hours