Rate Now
Share Your Experience
Have you seen Dr. Cherry Ostrager?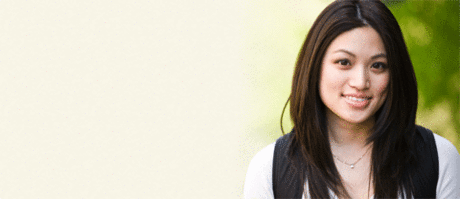 Birth Control
Get the facts about birth control so you can decide which type is right for you.
36 Ratings with 14 Comments
5.0 Rating
October 2nd, 2015
Best doctor
5.0 Rating
September 25th, 2015
Highly recommend her.
5.0 Rating
September 11th, 2015
EDUCATOR
THIS PHYSICIAN MADE THE CORRECT DIAGNOSI WHEN NONE ELSE COULD DIAGNOSE ME PROPERLY. I AM SO LUCKY TO HAVE FOUND HER. SHE IS A BRILLIANT PHYSICAN ,CARING,COMPASSIONATE WITH A GREAT BEDSIDE MANNER. HER OFFICE IS ABSOLUTELY BEAUTIFUL, VERY NEAT AND CLEAN. I WILL SEND ALL MY FRIENDS AND FAMILY TO HER BECAUSE SHE IS EXTRAORDINARY.
5.0 Rating
April 11th, 2015
DR OSTRAGER IS THE BEST DOCTOR EVER. SHE IS PERSONABLE, EXTREMELY KNOWLEDGEABLE, GREAT BEDSIDE MANNER, AND GOOD LISTENER. SHE IS AN EXCELLENT DIAGNOSTICIAN, I LAUGH AT SOME OF THE IDIOTS WHO WRITE NEGATIVE STUFF DONT YOU HAVE SOMETHING BETTER TO DO WITH YOUR TIME, YOU ARE IDIOTS. THIS DOCTOR SAVED MY LIFE AND ALWAYS MAKES THE RIGHT DIAGNOSIS WHEN NO OTHER DOCTOR COULD FIND WHAT WAS WRONG WITH ME. SHE IS A RARE FIND FOR A DOCTOR. I WILL BW HER PATIENT FOR LIFE.
5.0 Rating
November 19th, 2012
Found a good doctor
I've been going to a Vietnamese family doctor for a while because that was the same doctor my family saw. I was complaining about dizziness, and felt like the room was spinning, and having anxiety along with that. So I went to my doctor, and waited a good 45 minutes to be seen and not prescribed anything and was told to take Dramamine to fix my "dizziness" because I had vertigo. Needless to say, that wasn't what was wrong with me. So I found Dr. Ostrager, gave her my same symptoms, and she said those symptoms are 90% anxiety related. I'm very glad I found Dr. Ostrager because she takes time and extra care for her patients and will not make patients feel rushed or wait over 15 minutes.
5.0 Rating
November 12th, 2012
Highly recommended
I had a really good experience with Dr. Ostrager. I'm relatively new to the city and had a nasty stomach virus. Just to ensure that it was a virus, I wanted to go see someone and had to cold call about 20 practices before I found someone that had same-day openings. It was easy to find the office, and it was clean and the people were very nice. Dr. Ostrager was very knowledgeable about different types of medications and took the time to listen to my symptoms and talk about different options for medication. I will definitely go back to her.
5.0 Rating
October 23rd, 2012
Highly recommend
Recently paid my first ever visit to Dr. Ostrager, and was very satisfied with the entire process--from booking an appointment to meeting with the receptionist, to finally meeting and spending time with her.The reception area is clean, welcoming and the receptionist that I met with was very nice, very easygoing and explained in detail which forms I needed to fill out and what I needed to sign.The nurse then called me in and took my height, weight and blood pressure in a friendly and kind manner. She even asked me how my day was going, which was a nice.I waited for Dr. Ostrager for maybe 5 minutes, then she came in and shook my hand. She was super patient, a terrific and responsive listener.Dr. Ostrager was a terrific, knowledgeable, funny and patient doctor, and I would absolutely recommend her as a personal physician--she really took the time and effort to talk to me about my personal.All in all, I had a superb experience and I would definitely trust Dr. Ostrager and her staff to take great care of me and my family.
5.0 Rating
October 13th, 2012
This place is great!
5.0 Rating
October 3rd, 2012
Nice doctor
1.0 Rating
November 8th, 2011
poor bedside manner and rude
5.0 Rating
July 2nd, 2011
A great PYSICIAN
Apart from being in a convenient location with a decent waiting area, I have had an appointment with her several times and she does come in later from the first appointment of the day, however she's good at what she does and has diagnosed my condition accurately, she made sure that she referred me to doctors under my insurance, and unlike my dermatologist she actually listened, researched and diagnosed it correctly on first try. I think that when you work in preventive medicine you are bound to get an incorrect lead on an issue, she also heard a heart murmur with hear ears that was so slight even the cardiologist was impressed that she noticed it. I would take her findings as advice to get them examined and not a final determination of your fate. I was able to get an appointment slot of 8 AM which fits under my work schedule and she got me out early enough to get my cappuccino before work. She's very professional and she has concern about her patients as well as experience and the time to examine them, honestly my best doctor experience. 30 minutes was worth the wait as I got out on time earlier than I expected with all my tests done and my referrals as well before needing to leave to work.
5.0 Rating
February 12th, 2011
Very happy with Dr. Ostrager
Dr. Ostrager was very professional, caring, and thorough. She spent a lot of time with me and answered all my questions. I went for my annual physical, and she was very thorough. She sent out a lot of blood work and I was relieved that she found that I had a potentially dangerous bacteria that may have gone unnoticed if I had gone to a less knowledgeable doctor. Also, she picked up on a heart murmur that had been undiagnosed. I followed up with a cardiologist and he told me that I had a very good primary doctor. The murmur was so faint that most wouldn't have heard it. If youre looking for a doctor that is detailed and comprehensive in her examination, this is who you want to see.Another bonus was I didn't have a wait to see her; she took me right in as soon as I arrived. Over all it was a great experience!
Nearby Doctors

Dr. Cherry Ostrager is similar to the following 3 Doctors near New York, NY.

Dr. John Juhl

Family Medicine, Osteopathic Manipulative Medicine, Sports Medicine

New York, NY 0 mi