Rate Now
Share Your Experience
Have you seen Dr. Cheryl Bernstein?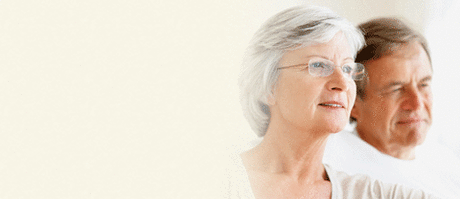 Alzheimer's Disease
Get the facts about Alzheimer's Disease, including the symptoms and stages.
Quality Rating
Dissatisfied
79 Ratings with 29 Comments
1.0 Rating
September 9th, 2017
You call her a pain management person?
This is one uncaring and callous person. I don't know if she wanted me to cry or what! Looking at her face and her disdain could have melted me! She is without a doubt the worst of the worst! Would NEVER EVER refer anyone to her! I only hope karma comes around and bites her where it hurts. She needs to watch the movie The Doctor, where a doc becomes a patient and sees things from the patient's side.
1.0 Rating
July 17th, 2017
Horrible
5.0 Rating
November 20th, 2016
I had my first appointment with Dr. Bernstein and her team and felt understood and highly hopeful. For the past 5 years I haven't gotten much advice or answers and her team have land a plan of attack to live more with thisthis painful chronic condition. I'm looking forward to finally get the proper medical attention.
1.0 Rating
July 15th, 2016
Useless and harmful
1.0 Rating
March 28th, 2016
If I could give zero I would. I don't know who she thinks she is but her treatment of patients is not acceptable. She has nothing to offer as a doctor or human being. If there are any positive comments about her they were probably provided by her or UPMC. Do not waste your time with this arrogant, disrespectful and toxic "doctor"
1.0 Rating
March 13th, 2016
I met with the fellow. Everyone was extremely nice - that's not the issue. The fellow barely touched me or heard my complaints of what my chronic pain was. Dr. Bernstein was in the room for maybe 4 or 5 minutes and only promoted the in-house pain program. My appointment was nothing but an introduction. That's not going to get me through every intense minute of pain I'm experiencing. I asked if we could switch my Lyrica prescription from my rheumotolgist to her office. I only wanted to deal with Dr. Bernstein. She said of course and left to check on how to do that. The nurse came back with my exit papers and I didn't see Dr. Bernstein again. When I told the nurse and front desk our appointment wasn't over and I still had more questions, they went and asked Dr. Bernstein to see me again. Dr. Bernstein said if I had more questions, I would have to make another appointment. I made 3 more appointments with the Occupational Therapist, Physical therapist, and psychologist to be screened for the in-house pain program. I scheduled all 3 on the same day so I would only have to use 1 of the 25 yearly visits my insurance allows. The occupational therapist canceled our appoint and I had to reschedule for the next day, using up another precious copay my insurance grants me. Each visit with the 3 lasted about 15 minutes each and the only conclusion was that I needed to join the in-house program which would start in 6 weeks. I. AM. IN. PAIN. This pain has forfeited my education and ability to earn a career. The things I have to do to earn money for these lackadaisical, incomplete, and inattentive appointments is painful. My time, money, and pain is not respected or properly acknowledged. However, I honestly believe that Dr. Bernstein is doing all that she can do. And that's the saddest part.
1.0 Rating
February 13th, 2016
First Do No Harm
First Do No Harm! Cheryl Bernstein operates in a vacuum of narcissism, arrogance and utter incompetence. First you will wait between 1 hour or more to see her and their is a double standard. She has no problem treating patients with disregard and lack of empathy. I have read multiple sites and she has the most horrible reviews I have ever seen. Do not patronize this clinic.
2.0 Rating
January 29th, 2016
No help with pain at all!!
I am very disappointed! I have only seen this doctor 2 times. She only spent about 5 minutes with me on both visits. Never gave me much information about Fibromyalgia, which is why I went to see her, to get a confirmed Fibro diagnosis. Didn't seem to care that my pain level was a 9 while I was at both appointments. Basically told me to give Cymbalta time to work the first visit & would not give me any type of 'Rescue" medication for my severe pain. Called the office a couple weeks later & could not speak to a person, had to leave a message. Did not get called back until the next day. Was told no for any other medication, told to give Cymbalta more time. Had to call my PCP to have my dosage of Cymbalta increased, she prescribed it for my depression. Waited another week or 2 to call back when I was not getting any relief. of course, had to leave message & wait until the next day. Explained that the doctor said she would prescribe Lyrica if Cymbalta wasn't helping. Nurse said doctor won't prescribe anything over the phone & to wait for my next appointment. Finally get my to my 2nd appointment & the same thing happens. The first doctor (intern or whatever he was)came in first & said he would recommend Neurontin be tried first. She came in & agreed. I adked about getting shots in my lower back like I used to my degenerating discs. She said "they" don't recommend. Asked about a medication for when pain is severe, she said no. Wait to see if the Neurontin helps & walked out!
1.0 Rating
January 4th, 2016
She is the worst. Real attitude problem. Nasty. Wasn't permitted 2 see another dr. when I complained, was told I couldn't c any1 else. Very upsetting experience.
1.0 Rating
November 5th, 2015
No! Just no!
1.0 Rating
October 28th, 2015
Long wait, extremely rude, dispassionate
1.0 Rating
July 9th, 2015
Once was enough
Nearby Doctors

Dr. Cheryl Bernstein is similar to the following 3 Doctors near Pittsburgh, PA.