Rate Now
Share Your Experience
Have you seen Dr. Cheryl Hlavac?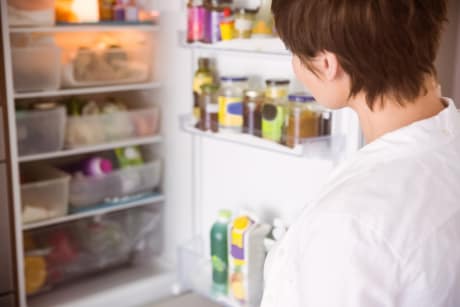 Binge Eating Disorder
Get the facts about binge eating disorder, including symptoms, causes and related conditions.
20 Ratings with 11 Comments
3.0 Rating
September 28th, 2016
Highly Competent Professional
Dr. Hlavac came across as highly professional and thorough, handled my situation with a pinpoint diagnoses and followed up personally with lab results. The doctor was also an excellent listener for a diagnostician and explained everything in terms I could readily understand. I would highly recommend this physician in Kennett Square, PA.
1.0 Rating
August 28th, 2015
5.0 Rating
April 16th, 2014
Excellent Doctor
2.3 Rating
February 24th, 2012
Switching physicians
I've been part of this practice for almost 4 years and thank goodness only had to go in twice. Once was when I had the swine flu back in 2009. i was told I probably didn't have it, but would be swabbed for good measure. By the time I got results that it WAS the swine flu, I was on my way to feeling better. The second time I went because I thought I had a thyroid problem. I asked for some testing and was instead given the food pyramid and basically told to go on a diet (I'm 5'3 and about 140 lbs). Earlier this year, during some routine pregnancy bloodwork, I was diagnosed with underactive thyroid. Thanks Penncare practice and Dr Hlavac for taking my concers seriously. I am in the process of switching physicians.
1.0 Rating
December 2nd, 2011
Worst Dr. ever
1.0 Rating
September 22nd, 2011
Condescending
I totally agree with the other posters. I saw her a while back. Condescending, not nice at all. That was my last visit.
1.0 Rating
February 5th, 2011
never again
1.0 Rating
December 13th, 2010
Condescending is the word
1.0 Rating
September 3rd, 2010
Never Again
Saw Dr. Hlavac, as my Dr. at this practice was booked FOR A SICK VISIT??? I found her to be rude, unwilling to listen to my symptoms. Changed her diagnosis twice during the visit as she started walking out the door while I was still asking questions. Has NO BUSINESS treating patients with her unprofessional attitude. Asked her to please use a sanitizer (either soap or sanitizer, didn't care) and she became offended and said so. Actually NO ONE at Kennett Family Practice who deals with patients, washes their hands or uses a sanitizer. This was my fourth visit their and MY LAST
2.3 Rating
June 21st, 2010
Would see a GYN for pap smears...
1.0 Rating
April 6th, 2010
Condescending
I think that Dr. Hlavac treats patient poorly and is condescending towards me (most likely other patients). I also witnessed her turning away an elderly patient who arrived late to an appointment because he daughter had to come get her per she cannot drive. I find it odd that I have to wait for over 20 minutes to see her, but if I am late she will not see me or other patients. I think doctors need to realize they have a job because of us patients and we should be treated with respect.
3.0 Rating
June 14th, 2016