Rate Now
Share Your Experience
Have you seen Dr. Cheryl Newman?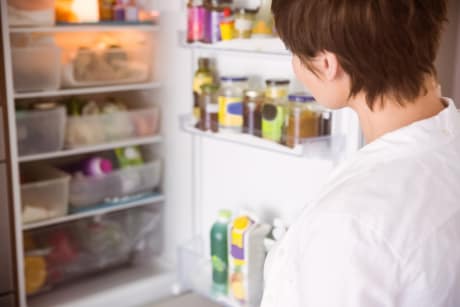 Binge Eating Disorder
Get the facts about binge eating disorder, including symptoms, causes and related conditions.
12 Ratings with 9 Comments
1.0 Rating
July 27th, 2017
Worst Primary I've Ever Been To
Very long waits. I spent hours each time I had to go to her office. Her husband acts as her office manager / secretary and is obnoxious, rude and didn't return my calls for days. It takes her 5 times longer to get through an appointment than any doctor I've seen, and there wasn't one time I went when she wasn't running way behind.
1.0 Rating
February 15th, 2016
I would stay clear of this practice. I was told to keep coming back for "things" I knew I didn't need to. For every issue you are asked a question about..you are charged. Just for it being talked about. Even if you didn't bring it up. Being an adult who has had quite a few long term health care providers, I found it disturbing that I was told to keep coming back every 6 months...when there was nothing wrong with me. Rudest staff I have ever dealt with in my life.
4.0 Rating
November 27th, 2015
1.0 Rating
March 11th, 2015
do not go to this doctor
Doctor refused to give me a physical necessary for a job due to not following up in over a year claiming I didn't follow medical advice. They were aware my job situation had changed and I didn't have health coverage. I wasn't refusing to follow medical advice, I just didn't have the means to pay for it. I am required to get a physical for a new job and they refused and then when I got upset since they were refusing to see me for what I asked for, they dropped me a patient.
5.0 Rating
September 5th, 2014
Maybe if you're a perfectly healthy person, she's not for you. But I have an illness that went ignored and undiagnosed until I saw her. She was thorough, and is working diligently as my advocate in obtaining the testing and treatment that I need. Yes, it can be a long wait, because she gives each patient her full attention, and does take emergency appointments throughout the day. I fully recommend her to anyone who needs a family doctor for more than just your yearly physical.
1.0 Rating
April 7th, 2014
Pathetic
I never had any problem with the doctor (other than her telling my young DAUGHTERS that they were overweight). It's her rude, arrogant, self absorbed HUSBAND...who works there as her receptionist (he's an achiever). His treatment of patients is atrocious...and, if I were her, I'd be searching feverishly for his replacement.
1.0 Rating
February 3rd, 2014
Not Willing To Reccommend
I would not send anyone I knew to this doctor. She seemed very nice at first, but that niceness quickly faded into rude remarks about my weight (I am 5'4" and 120 lbs), hounding phone calls, and horrible bedside manner. I have never been treated so rudely by a doctor. Not to mention, the morning of an appointment, my car wouldn't start. I called her 4 hours before my scheduled time to let her know I wouldn't be able to make it in, and looking to reschedule. Her very rude receptionist told me I would be billed a FIFTY DOLLAR missed appointment charge. That is absolutely ridiculous! I was told there was no way around it, which is crap. Run far away, and quickly.
1.0 Rating
February 22nd, 2012
Several Bad Visits
Sadly, I would not reccomend this doctor to my worst enemy. At first Dr. Newman seemed nice enough however the facade faded pretty quickly. She is curt and rude and although I tossed it up to her maybe having a bad day, it happens at every appointment. Besides her terrible bed side manner, her secretary is volitile and disagreeable. Along with that, every appointmant takes at least 2 hours because I'm made to wait so long before seeing the doctor.I have recently switched doctors because I felt this office was actually pretty harmful to my sense of health and well-being.
5.0 Rating
March 27th, 2017